Watch Jay-Z's Full Interview with Gayle King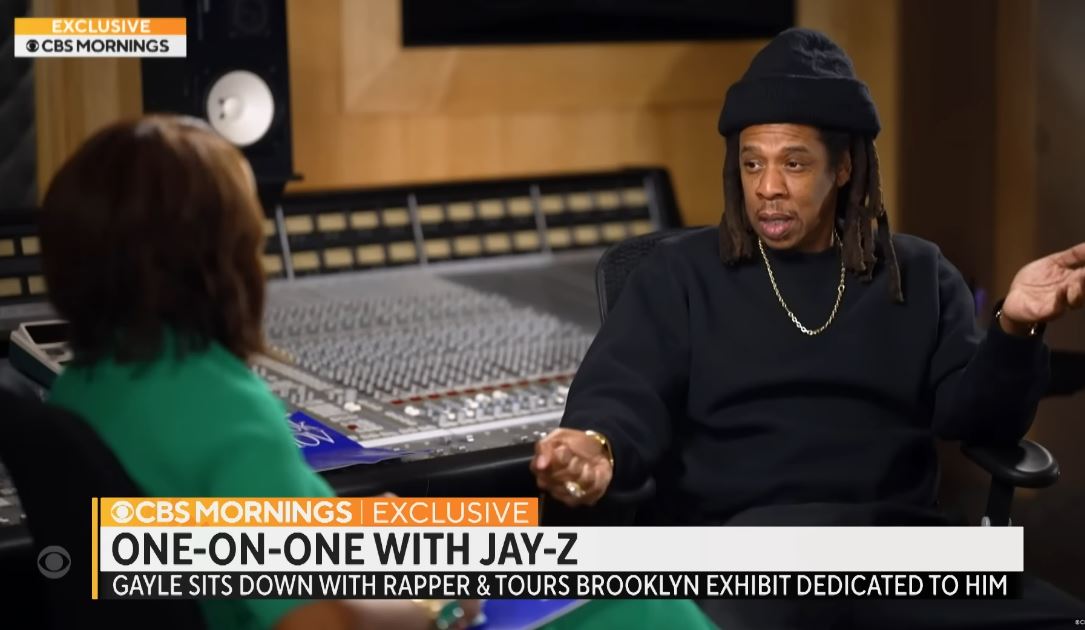 Watch Jay-Z's Full Interview with Gayle King
4429
The full Jay-Z interview with Gayle King on CBS has now been released.
The interview was shot at his popular Book of HOV exhibit at Brooklyn Public Library where the rapper and the host took a round of the various rooms and then sat down in the Baseline Studios for a chat.
In one of the clips released earlier this week, Hov spoke on his "one take Hov" nickname. "This was when you were recording to actual tape. So, you can't mess up 'cause then you got to go all the way back and cut the tape." He added, "That's where the whole 'One-Take HOV' came from. Because if you wanted a fly chorus on this thing, you had to go to dinner. It took an engineer hours to cut the tape, [inaudible], fly it over here… So I start learning my lyrics really good so I could do them one time—you understand—straight down, and I didn't waste time."
Jay also finally settled a long-running social media debate that asks fans to choose between lunch with Jigga or a $500,000 check. "You've gotta take the money," the rapper said, noting that his best fiscal wisdom in already in his work. "You've got all that in the music for $10.99… I wouldn't tell you to cut a bad deal. Like, take the $500,000, go buy some albums, and listen to the albums," he continued. "It's all there. If you piece it together and really listen to the music for the words, well, what it is, it's all there."
Hov also discussed Beyonce's successful world tour, his family debating over his hair, his lengthy career, whether he is interested in making more music and much more. Watch the full interview below.
[embedded content]