Nick Cannon Believes Bruno Mars Has More Hits Than Beyoncé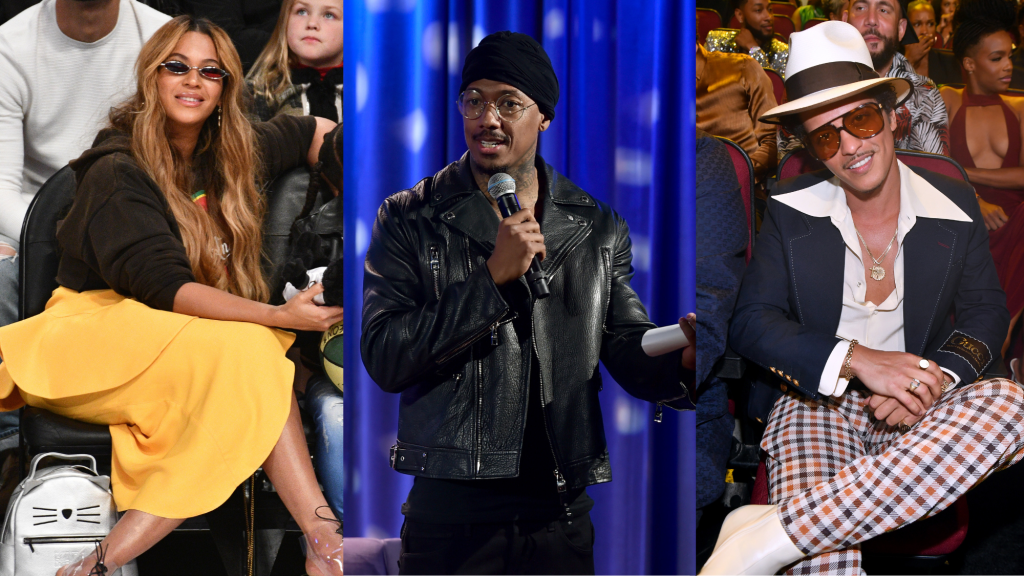 Nick Cannon Believes Bruno Mars Has More Hits Than Beyoncé
5974
On Monday's (May 22) episode of Nick Cannon's Daily Cannon show, the host riled up his coworkers with an unpopular opinion about Beyoncé.
The clip, shared on his Instagram, began with him posing the question, "Have you ever seen Bruno [Mars] perform live?" His co-host and one of the mothers of his children, Abby De La Rosa, responded, "No."
Cannon added, "Fire cause he got his whole crew on stage with him and they be doing the little dances. Like it feels very Morris Day & The Time-ish." Another co-host, Mason, claimed that she could "probably afford those tickets" as opposed to Beyoncé or Taylor Swift. This led the father of 12 to state that he'd actually prefer to see Mars over Bey or Swift because he believes the "Leave The Door Open" crooner has more hits than the RENAISSANCE Queen.
This baffled his co-host Courtney Bee, who proceeded to list a slew of Bey's hit records to prove her point. "'Single Ladies,' 'Love On Top,' 'Drunk In Love,' 'Crazy In Love,' 'Bug A Boo,' 'Bills Bills Bills, 'Say My Name,' don't play with me Nick," she declared before asking Cannon to name at least five of Mars' hit records. He stumbled and never answered the question.
Fans sounded off in the post's comments. One wrote, "Bruno's dance talent is incredible and shows do remind you of Morris Day and the Time. Beyoncé does have bangers. Both at the top of the game." Another stood in solidarity with the Masked Singer host, writing, "I'm with Nick would rather go see Bruno then Beyoncé any day!!"
A Hive member also chimed in, expressing, "Beyoncé! And I quote: One of One, Number One, the only One! And, y'all forgot she got a whole other discography with Destiny's Child!?! Beyoncé is the President of Performance University and Bruno is the esteemed Dean of Admissions dammit."
Bey is currently on the road on the European leg of the Renaissance Tour. The world tour is projected to make an estimated $2.1 billion profit.