LeBron James is rumored to be interested in joining the Dallas Mavericks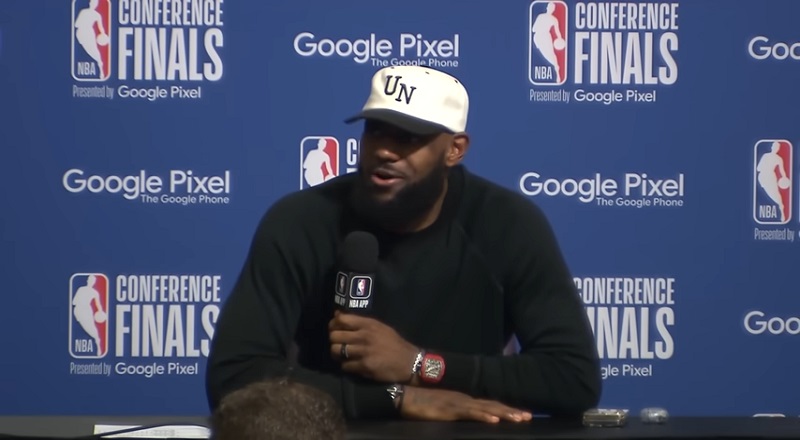 LeBron James is rumored to be interested in joining the Dallas Mavericks
7416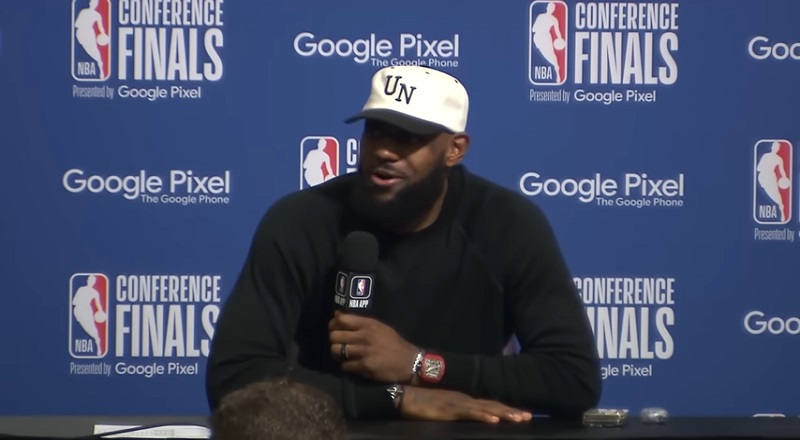 LeBron James reportedly interested in joining Dallas Mavericks
LeBron James is known for two things, recruiting players to his teams, and leaving his teams. From a competitive standpoint, true NBA fans dislike it. However, from a business standpoint, few people can dispute LeBron's acumen. Since he began this format, LeBron has brought championships to the Miami Heat, Cleveland Cavaliers, and Los Angeles Lakers. His time with the Lakers have been filled with trouble. Now, word is that Kyrie Irving is recruiting him to join the Dallas Mavericks.
LeBron James played with Kyrie Irving from 2014 until 2017. During that time, they made the NBA Finals every year. In 2016, they pulled off the biggest upset in NBA history. Not only did LeBron and Kyrie lead the Cavaliers to a championship, but they also overcame a 3-1 deficit. In addition, the Cavs defeated the Golden State Warriors, who had the best regular season record in NBA history. As a result, both LeBron and Kyrie are considered two of the all-time greats.
LeBron James led the Cleveland Cavaliers to the NBA Finals after Kyrie Irving left. A year later, after playing for the title and getting swept, LeBron left Cleveland for the second time. He signed with the Los Angeles Lakers. Aside from the 2020 bubble season, every year has been a struggle. Despite going 42-40 this year, LeBron led the Lakers to the Western Conference Finals. However, the Nuggets swept them. Now there are rumors of Kyrie recruiting him to the Dallas Mavericks. Fans are imagining the LeBron-Luka-Kyrie trio.
Source: Hoops on Earth
LeBron James reportedly interested in joining Dallas Mavericks