Jimmy Butler blames himself for the Miami Heat blowing a 3-0 lead against the Boston Celtics in the Eastern Conference Finals and says if he plays better, the Heat will win [VIDEO]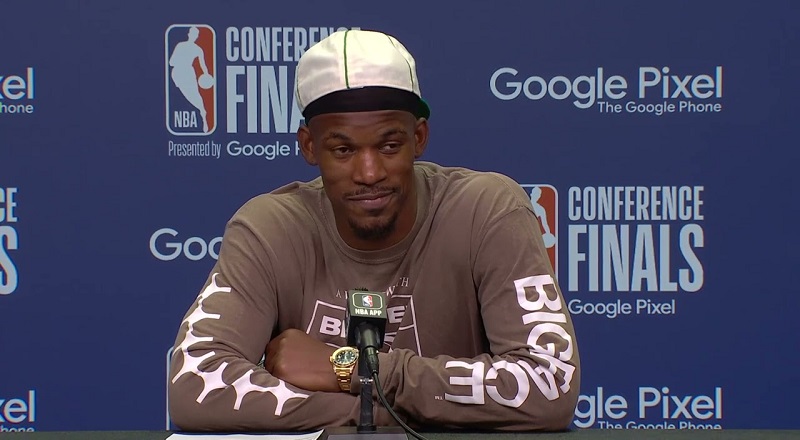 Jimmy Butler blames himself for the Miami Heat blowing a 3-0 lead against the Boston Celtics in the Eastern Conference Finals and says if he plays better, the Heat will win [VIDEO]
18231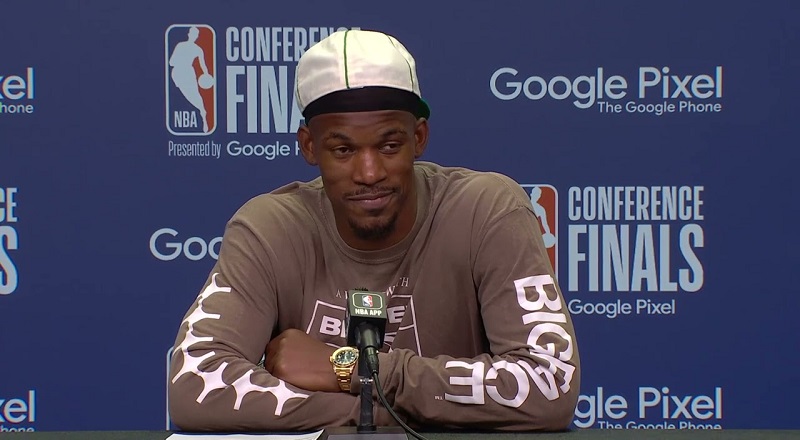 Jimmy Butler blames himself for Heat blowing 3-0 lead
Jimmy Butler led the Miami Heat to the NBA Finals in his first season with the team. In addition, he earned them rivalries with the Milwaukee Bucks and Boston Celtics. To be fair, the Heat and Celtics already had an intense rivalry. During the Jimmy Butler era, the rivalry was one sided until 2022, when the Celtics won Game 7 of the Eastern Conference Finals in Miami. This year, it looked like the Heat would avenge this, going up 3-0 over Boston with Game 4 at home. Now, the Heat are preparing for Game 7 in Boston. According to Jimmy Butler, this is all his fault.
Jimmy Butler set the bar high with his debut season in Miami. However, Giannis and the Bucks enacted revenge on the Heat in 2021. After that, Butler missed a huge game winner in Game 7 of last year's Eastern Conference Finals. This season, the Miami Heat struggled, and ended up falling in the Play-In tournament. However, the Heat won the Play-In, earning the eighth seed in the playoffs. After that, they stunned the Milwaukee Bucks in five games. Then, they dismantled the New York Knicks in the second round.
Jimmy Butler seemed poised to lead the Miami Heat back to the NBA Finals. This series is supposed to be redemption for what happened last season. Jayson Tatum and Derrick White had different plans, though. Despite this being Miami's home closeout game, the Boston Celtics proved they could win twice in the Heat's arena. Tonight, they forced a Game 7, after being down 3-0. In the postgame conference, Butler said if he played better, the Heat would be in the Finals. So Game 7 is what it is.
Jimmy Butler blames himself for Heat blowing 3-0 lead