Jayson Tatum hurts his ankle early in Game 7 vs. Miami Heat [VIDEO]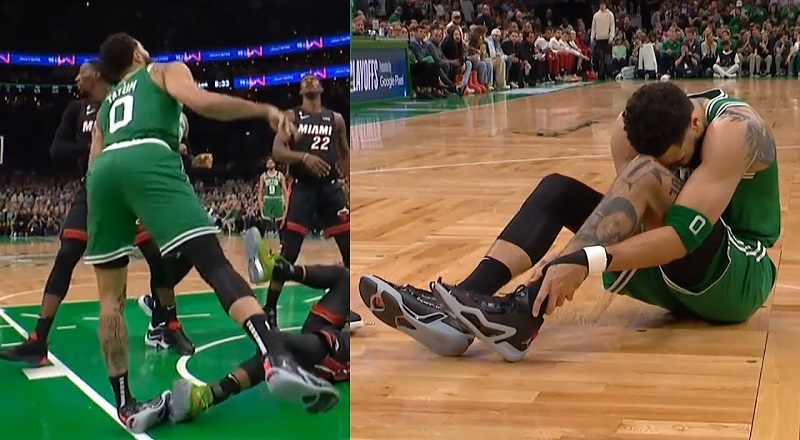 Jayson Tatum hurts his ankle early in Game 7 vs. Miami Heat [VIDEO]
6592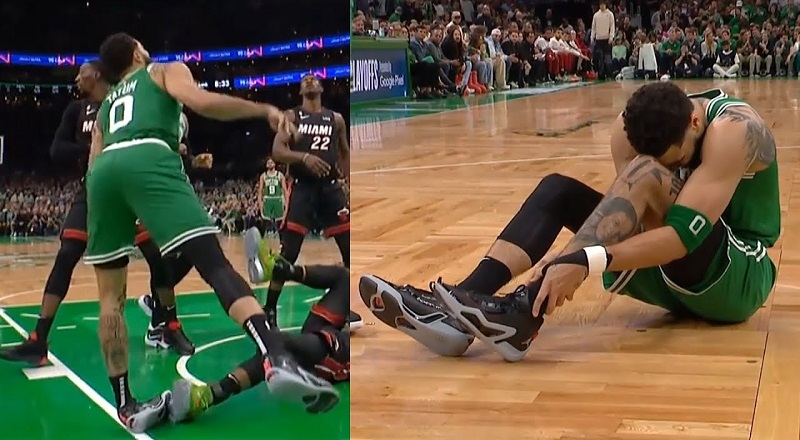 Jayson Tatum hurts his ankle early in Game 7 vs Miami Heat
Jayson Tatum has been the franchise player from the Boston Celtics from day one. During his rookie year, Tatum and Jaylen Brown led the Celtics to Game 7 of the Eastern Conference Finals. Last season, Tatum and Brown finally led Boston to a Game 7 win in the Conference Finals. That win came against the Miami Heat. After that, they came within two wins of the championship, losing to the Warriors. Until playing the Heat again, the Celtics appeared to be on their way back to the Finals. In Game 7, Tatum landed wrong on his ankle.
Jayson Tatum, despite his stellar play in the 2018 playoffs, took a backseat for years. As a rookie, much wasn't expected from him. At the same time, Jaylen Brown was only in his second season. The only reason they had so much playing time was due to injuries to Gordon Hayward and Kyrie Irving. In 2019, those guys were healthy and the Celtics took noticeable steps back in the regular season and the playoffs. The departure of Irving and Hayward saw the entrance of Kemba Walker. After that experience, Tatum and Brown fully took over.
Jayson Tatum proved to be a franchise player last season and in the playoffs. This season, Tatum looked like the MVP for most of the season. However, his play did falter, and the Celtics slowed down, just a bit. Their slowdown allowed the Bucks to pass them for the NBA's best record. In the playoffs, though, the Miami Heat humiliated them. However, that paled in comparison to what Miami did to the Celtics in the first three games. Boston still made it to a Game 7. In the early minutes, Tatum hurting his ankle gave the Celtics a scare. Thankfully, he's fine.
Jayson Tatum hurts his ankle early in Game 7 vs Miami Heat