Lil Durk goes fishing with Morgan Wallen after releasing new "Almost Healed" album [PHOTOS]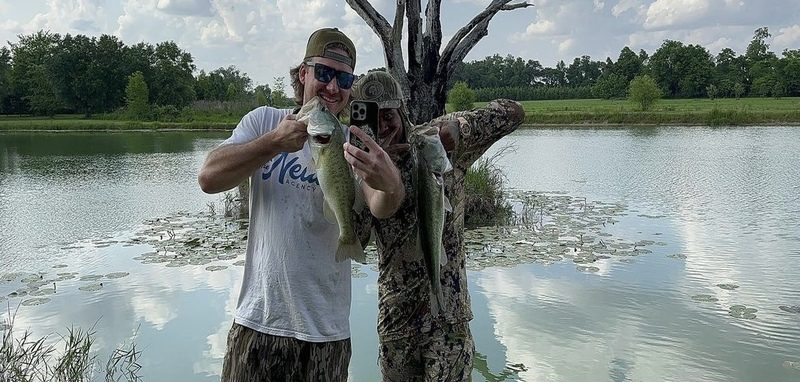 Lil Durk goes fishing with Morgan Wallen after releasing new "Almost Healed" album [PHOTOS]
8961
Lil Durk and Morgan Wallen go fishing together
Last week, Lil Durk released his highly anticipated eighth studio album, "Almost Healed." The Chicago rapper delivered 21 new songs, including the lead single, "All My Life," featuring J. Cole. That record was released earlier this month, and debuted at number four on the Billboard Hot 100 chart.
Furthermore, Almost Healed contained 21 songs in total. Additional features also included Future, Morgan Wallen, 21 Savage, Juice WRLD, and more.
Meanwhile, Durk continues to be friends with Morgan Wallen, who is still one of the biggest artists in the US. Wallen's new "One At A Time" album has been number one on the Billboard 200 chart for 22 straight weeks now, and has extended his record as the artist with the most weeks at number on the Billboard 200 in the 2020s.
Durk and Wallen also went on to go fishing together, over the weekend. Durk posted a photo of himself in a camo outfit with Wallen to Instagram, and said "Family is family can't nothing change that p.s I'm done wit fish." This also comes after Wallen appeared on Durk's "Broadway Girls" single in 2022, which wnet platinum and peaked at number 14 in the US.
Lil Durk and Morgan Wallen go fishing together