Jai'Len Josey Delivers 'Good Soup' on New Song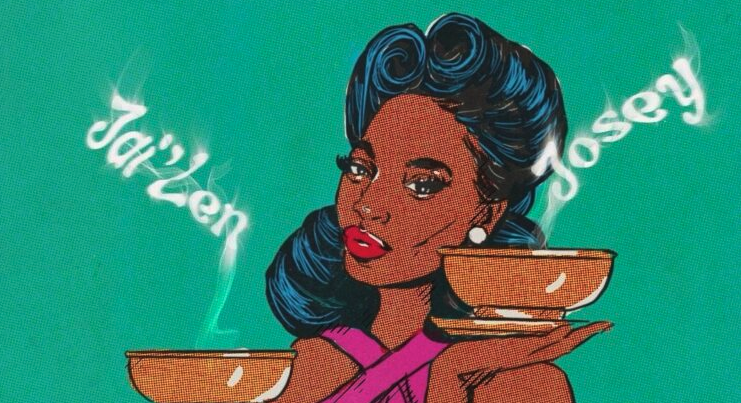 Jai'Len Josey Delivers 'Good Soup' on New Song
43
Rising singer and songwriter Jai'Len Josey's new single, "Good Soup," is delicious. 
The hearty track finds Josey cooking up a love bisque that keeps her partner returning for seconds.
"This that good soup / I know you want it hella warm / And hella seasoned / I make the best believe me / This good soup," Josey sings.
"Good Soup" is Josey's first proper single on Lena Waithe's Hillman Grad Records and Def Jam Recordings.
It follows her album and compilation contributions from 2022, including "A Hoe's Christmas" for Def The Halls and "Safe" lifted from 1K Phew's As I Am.
Josey also performed "Welcome Home" for Remember Me: The Mahalia Jackson Story, in which Ledisi starred as Mahalia Jackson.
Additionally, Josey had a breakthrough year in 2022 as a songwriter. She co-wrote Ari Lennox's "Pressure," the lead single from age/sex/location. It became Lennox's first chart-topping single, peaking at No. 1 on R&B radio and Billboard's Adult R&B Airplay chart. 
"Pressure" was also certified gold for surpassing U.S. sales of 500,000 equivalent units. 
Speaking of Lennox, Josey is currently on the road with the Dreamville frontwoman raising her profile.
"I'm going on my first tour ever, and I'm so thankful to God first & always @arilennox," Josey shared.
Lennox's age/sex/location Tour, which also features Alex Vaughn as a special guest, runs until mid-March nationwide. The next sold-out show is tonight (Feb. 17) at House of Blues in Dallas, Texas.
Stream Jai'Len Josey's new song "Good Soup" below.