Erykah Badu Explains Meaning Behind 'Unfollow Me' Tour Name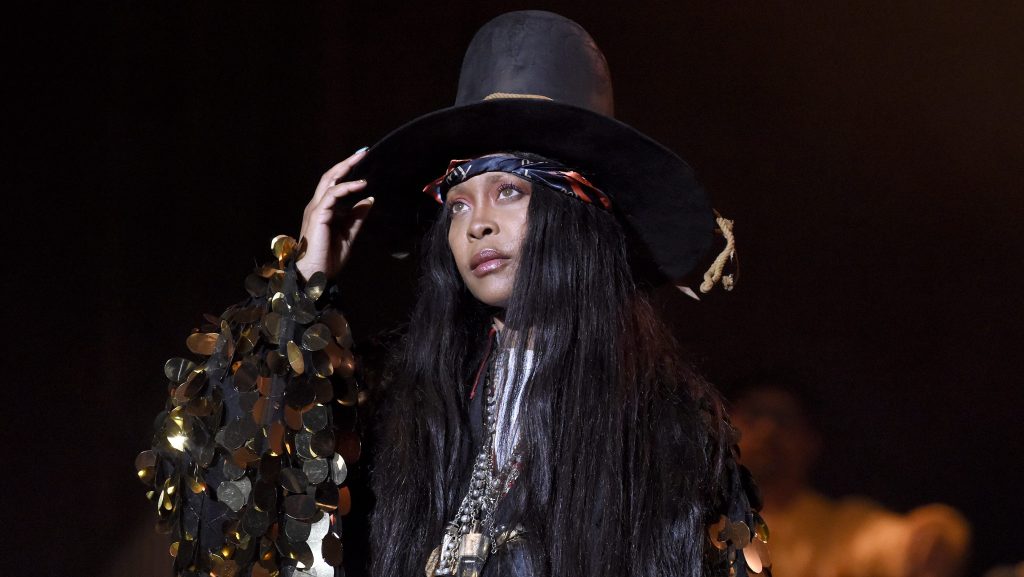 Erykah Badu Explains Meaning Behind 'Unfollow Me' Tour Name
5871
Erykah Badu's Unfollow Me Tour with yasiin bey begins this weekend. The 25-city experience is set to hit most major cities including Los Angeles, Chicago, Philadelphia, Atlanta, Detroit, and of course, her hometown of Dallas.
Ahead of the tour's kick off, VIBE caught up with the neo-soul pioneer for a very chill Zoom chat to get some insight on the once-in-a-lifetime event. Tag-teaming with her Soulquarian brethren was an clear choice because she knew he could support her "in a really cool way, in a natural way."
"We work very, very well together," the 4x-Grammy winner added. "We are family, we're part of the same tribe, crew. We just gel well together; our music is in sync so it makes sense to me and I hope that the fans feel that way as well."
With the tour's name blasting the phrase, "unfollow me," one can't help but wonder if it has anything to do with cancel culture. "Absolutely," answered Badu, 52. "It definitely has to do with cancel culture, it's funny. It's become a Baduizm, pretty much. Whenever someone says something in the comments, they don't agree, I don't care, unfollow me, doesn't matter."
However, the phrase has a dual meaning for the singer.
"I also say unfollow me because I'm lost too," adds the unapologetic free spirit. "We all on an individual journey, we're finding our way. So following me wouldn't really benefit you because you are on your journey. That's your cup you're drinking out, this is mine. And I want to encourage people to do that too, and it's a reminder to myself."
Without giving too much away, the show will be a bit of a mystery. Badu loves for fans "to feel tickled and surprised and whimsical and like they're at a circus or something," and she confessed they can expect the concert to be "a cosmic journey."
"[One] where you can be yourself and show your honest feelings," she explained. "That's what I encourage because I don't know what will happen. I wish I could tell you. We do rehearse songs, and get some beautiful lighting together [with] sets of beautiful graphics and stuff. But what happens between the audience and the artist is a very special thing. And that's what keeps me doing it for 25 years—eight months out of the year—is the connection. I feel like myself the most when I'm there. So please expect to feel like yourself when you come be around me."
The Unfollow Me Tour commences on Sunday, June 11 in San Antonio and will conclude on July 23 in Dallas.