Megan Thee Stallion performs at LA Pride In The Park festival [VIDEO]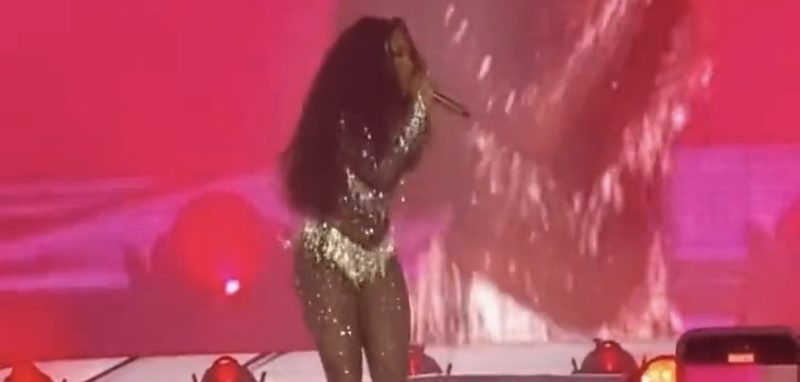 Megan Thee Stallion performs at LA Pride In The Park festival [VIDEO]
6901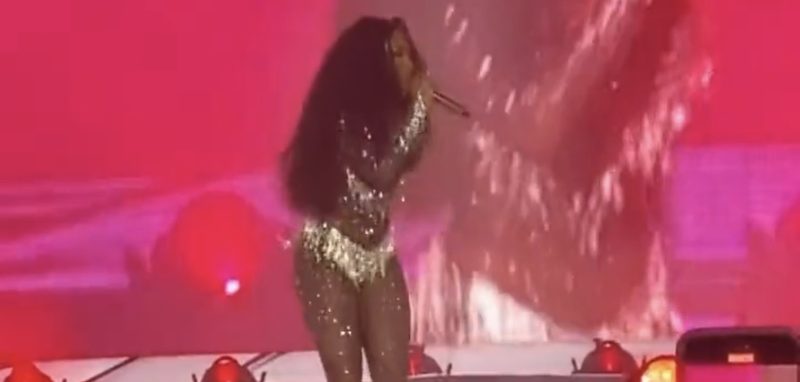 Megan Thee Stallion performs at LA Pride In The Park festival
June is Pride Month, as the festivities around the United States for this are very much in full effect. Various pride month events are held in cities such as Los Angeles and New York City, which include parades and festivals.
The LA Pride In The Park festival kicked off in Los Angeles on Friday night, as they had Megan Thee Stallion as their headlining performer. As a result, Meg went on to show, as she went on to perform plenty of fan-favorites. These include "WAP," "Simon Says," "Big Ole Freak," and much more. On Saturday night, Mariah Carey will wrap up day two of LA Pride.
Meanwhile, Megan also recently addressed to InStyle, when fans can expect new music to be on the way. She revealed that that will happen when she's in a "better place" and is healed. This comes after returning to the public eye this past spring, after taking a hiatus that lasted since November. Meg last dropped her "Traumazine" album in August, which went on to debut at number four in the US, on the Billboard 200 chart.
Check out Megan Thee Stallion performing at LA Pride In The Park festival, below.
Megan Thee Stallion performing "WAP" by her and Cardi B at LA Pride tonight. ?

— Y'all hear that crowd? Yea, an organic HIT! pic.twitter.com/6X01XlB0GW

— FRG (@femalerapgamee) June 10, 2023
Megan Thee Stallion performing "Simon Says" at the LA Pride in the Park festival. pic.twitter.com/3h70WgK50n

— Stallion Access (@stallionaccess) June 10, 2023
Megan Thee Stallion performing 'Big Ole Freak' tonight at LA Pride. pic.twitter.com/AHX0SPqRj3

— Stallion Stats (@MegansStats) June 10, 2023
Megan Thee Stallion performs at LA Pride In The Park festival