Erykah Badu and Miguel to Headline 2022 R&B Only Fest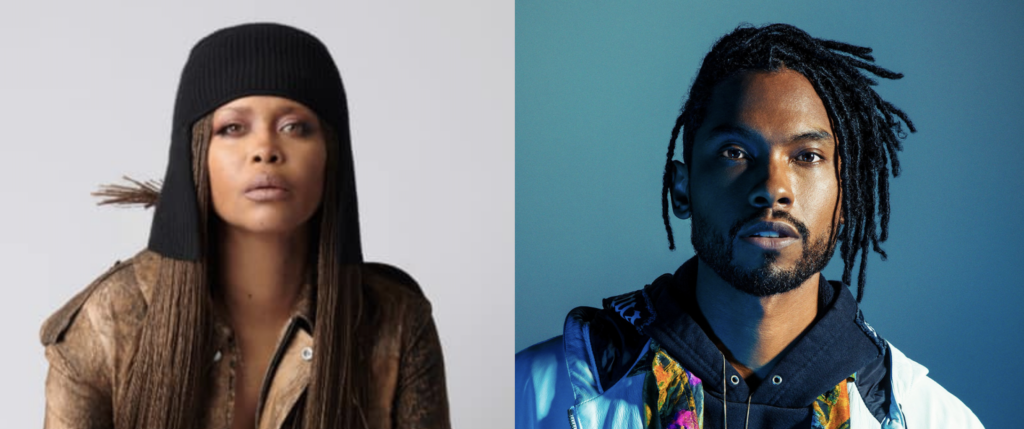 Erykah Badu and Miguel to Headline 2022 R&B Only Fest
52
More R&B artists are getting booked for outdoor festivals as the weather warms up. Erykah Badu and Miguel have been announced as headliners for R&B Only Fest. Powered by COLORS Worldwide and Live Nation, the festival will be held on Saturday, May 28, at Lakewood Amphitheatre in Atlanta, Georgia.
R&B duo dvsn, who will release their fourth album later this year, will perform. Ty Dolla $ign will also take the stage.
Considering dvsn and Ty Dolla $ign dropped a joint mixtape last year titled Cheers to the Best Memories, it wouldn't be a surprise if they run through some material from the project.
Lucky Daye will wrap up his headlining Candydrip Tour just in time to hit the stage.
Muni Long, who recently earned an RIAA gold-certified award for "Hrs and Hrs," will take a detour from her One Night Only Tour to present her music.
The lineup also includes Lloyd, Maeta, Ann Marie, Dende and Will Wildfire. Rapper Wale is also set to make an appearance and will perform his R&B collaborations.
Jabari Johnson, CEO/Founder of COLORS Worldwide, hinted that a special guest will grace the stage. "Guarantee at least three babies getting made after I bring out my special guest," he wrote in an Instagram comment.
Presale tickets for R&B Only Fest will be available starting Friday, March 18, at 10 a.m. EST. Tickets can be purchased via festsignup.rnbonly.com.
Circling back to Badu, the legendary artist will be busy this year headlining other festivals. On March 19, she will play at the Smokin' Grooves Festival in Los Angles, California. Miguel will also perform. On May 7, she will perform at the New Orleans Jazz & Heritage Festival in New Orleans, Louisianna. Later in the summer, Badu will head to St. Louis, Missouri to play at Music at the Intersection.
See the full lineup below for R&B Only Fest.
View this post on Instagram