Alchemist & Currensy 'Continuance' Is A Carefree Reunion That Lives Up To Their Legends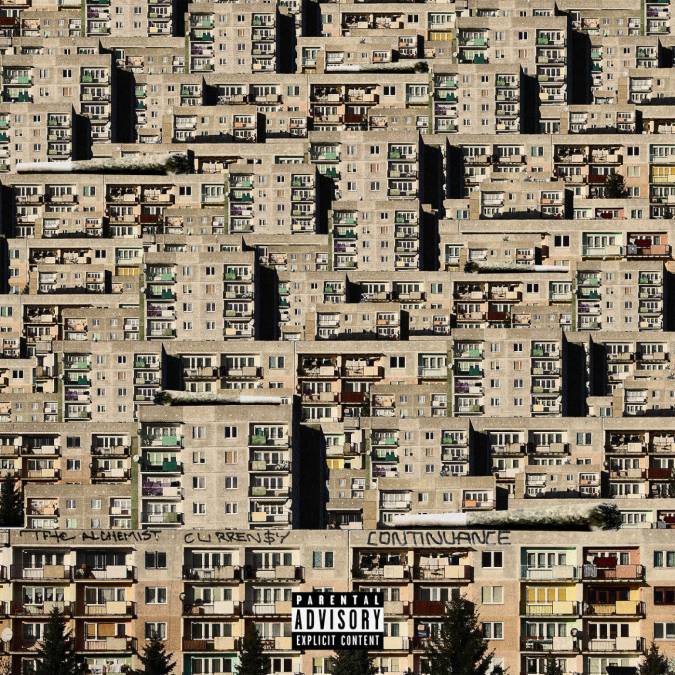 Alchemist & Currensy 'Continuance' Is A Carefree Reunion That Lives Up To Their Legends
83
Currensy & Alchemist reunite for their new mixtape Continuance. HipHopDX breaks down the new Currensy & Alchemist record Continuance.
Curren$y and The Alchemist were already regarded as rap virtuosos long before they linked up for 2010's Covert Coup. But in the two decades since the tape's release, the pair have elevated to Godfather status within their particular realm of sophisticated underground rap, one driven by woozy, nonchalant flows, detailed wordplay and suave instrumentals. The soundscapes both parties are immersed in have remained unequivocally cool, and on the duo's latest offering Continuance, the tape's namesake is quite literal. Curren$y and Alchemist have reunited with such natural ease it feels like no time has passed at all. 
"I pictured the listening session for it/While I was still in here rhyming/I could tell this project would be received well," Spitta raps confidently over Al's psychedelic loopings on opener "Half Moon Mornings." The tape never deviates from the lush soundscapes both parties know best, but it doesn't matter much when the result feels like vintage luxury.
After two decades, Curren$y's penmanship remains air-tight. His unique eye for detail is still able to take the most lavish expenses and make them feel palpable. On "Reese's Cup," Spitta compares the luxury of a chocolate brown Range Rover with tan leather seats to the taste of a Reese's Peanut Butter Cup straight out the freezer. On "The Final Board," he notes how the pastel diamonds in his chain glisten like Easter candy and how his 1986 Turbo Diesel Mercedes-Benz dashes "through the snow like Dancer and Prancer." Spitta's uncanny descriptors have always made him uniquely captivating as an MC, and moments like this provide stimulation to the senses in a way many rappers can't do.
All the while, The Alchemist envelopes Spitta in his smokey opulence, further expanding on the jazzy minimalism he's favored in recent years. The dizzying vocal chirps on "No Yeast" make Boldy James and Curren$y's witty syntax hit with clear dexterity. "He tried to hide that bitch in him, it came out, gender reveal," Spitta raps with elegance. Elsewhere, the hypnotic undulating guitar licks of "Louis Baggage" offer an oddly perfect platform for Babyface Ray, who raps so cozily in Alchemist's velvety world, it reaffirms the producer's multifaceted power.
Continuance often feels comfortable but never safe. It plucks and prods at the saturnine nature of past tapes such as 2016's The Carrollton Heist and 2018's Fetti but never feels like a replica. Instead, Continuance feels like two veteran musicians exuding their timeless swaggers. "Sound like your shit a motherfucking façade/Sound like you ain't really comfortable with who you are," Curren$y raps on "Whale Watching." Even as tracks such as "The Tonight Show" tread familiar territory and don't move the needle as much as other tracks, confidence and comfort are still undeniably cool, unshakeable authenticity is still cool, and it's what makes Continuance still feel fully realized as a project. 
"Record label offices, I been through 'em," Curren$y spits confidently on the loungey closer "Kool & The Gang," as he unspools his veteran knowledge for anyone wishing to be as timeless as he is. "They give you a million, then they treat you like a second class citizen, I'm here to tell you you could be as big as them." It's this independent hustle and drive that have fueled Al and Spitta throughout the years. If Covert Coup was the beginning of two trailblazers starting to find their path, then Continuance is the victory lap as they reflect with gratitude and satisfaction over the legends they've built for themselves. 
Repeat Me
Fan Feedback
Lemme tell you, Currensy been so slept on. He stay droppin gems and great pieces of work #continuance

— Shen Blaze (@Shen_blaze) March 3, 2022
Me when some one says @CurrenSy_Spitta and @Alchemist are the dopest duo #Continuance pic.twitter.com/y1azPXr6wG

— Blackie Chan (@AlexSerio2) February 26, 2022
This new @CurrenSy_Spitta x @Alchemist is incredible man

????#continuance pic.twitter.com/eOONRZX6bT

— ??? (@wolfmanehoe) February 28, 2022