Ella Mai's 'Heart on My Sleeve' Makes Top 5 Debut on Billboard's R&B Albums Chart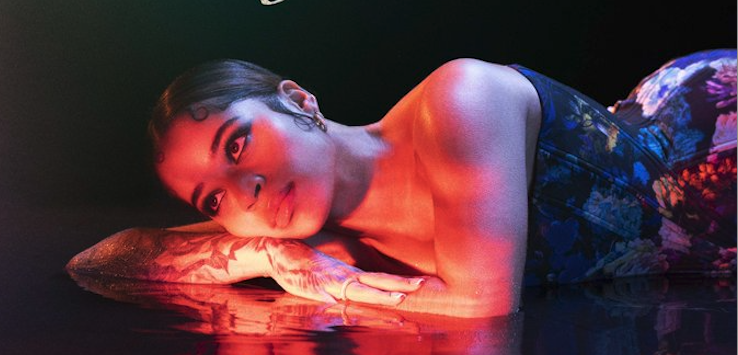 Ella Mai's 'Heart on My Sleeve' Makes Top 5 Debut on Billboard's R&B Albums Chart
76
There is no sophomore slump for Ella Mai. The Grammy winner's new album, Heart On My Sleeve, debuts at No. 2 on Billboard's Top R&B Albums chart this week. Her previous best was her self-titled debut album from 2018, which charted at No. 1 in its opening week and topped for 11 non-consecutive weeks.
On Billboard's Top R&B/Hip-Hop Albums chart, Heart On My Sleeve debuts at No. 9. Heart On My Sleeve marks her second top 10 entry behind her 2018 debut of her four projects to appear on this list. The latter set followed Lil Baby and Gunna's Drip Harder at No. 4 in October 2018.
On the Billboard 200, Heart On My Sleeve begins at No. 15. This position is a few points behind her previous debut mark, as Ella Mai arrived at No. 2.
This month, Mai claimed bragging rights on the Adult R&B Airplay chart with "DFMU." The song, produced by Mustard and J. Holt, checked in as her sixth top 10 single.
Mai performed that radio favorite and "Leave Me Alone" during a recent taping of The Tonight Show Starring Jimmy Fallon.
Heart On My Sleeve was released to critical acclaim early in the month. The album's first single, "Not Another Love Song," premiered in the fall of 2020 and was later awarded a gold certification.
Mai invited a few familiar names to help tell the story of Heart On My Sleeve, including Lucky Daye, Roddy Rich and Latto. Mary J. Blige and Kirk Franklin made uncredited appearances throughout the sequence of songs.
Mai will support Heart On My Sleeve at the Strawberries & Creem Festival in June.