Boldy James & Real Bad Man 'Killing Nothing' Rekindles Their Chemistry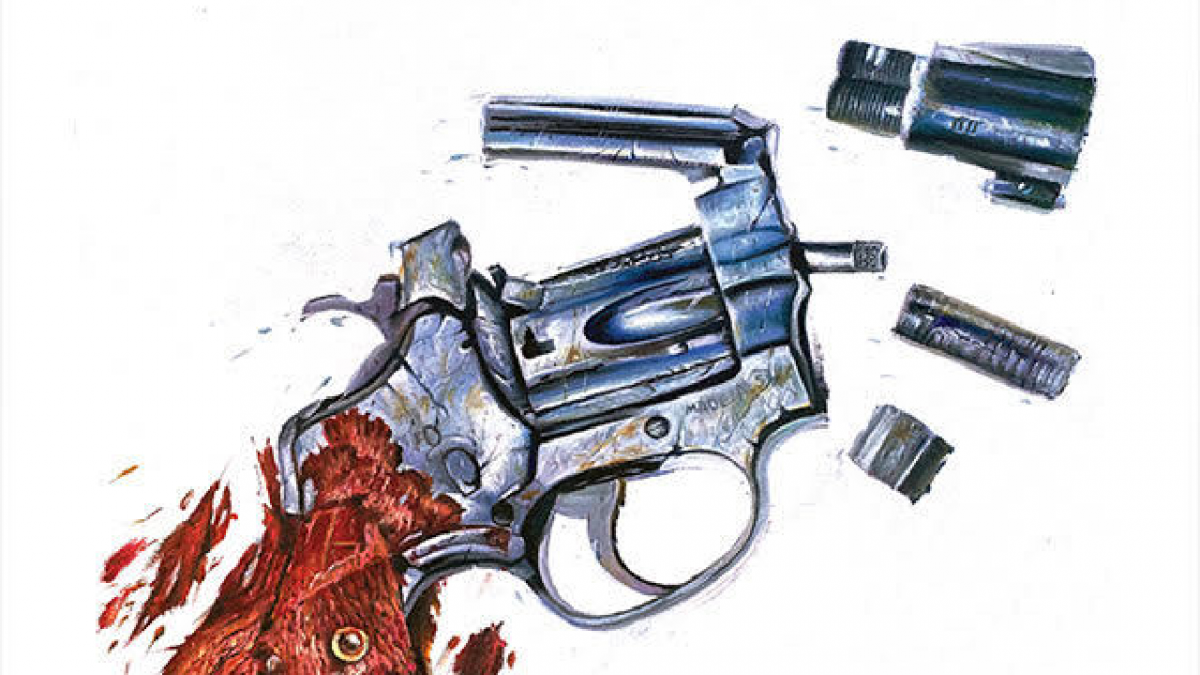 Boldy James & Real Bad Man 'Killing Nothing' Rekindles Their Chemistry
66
As many artists have learned through sorted attempts to explore new ground, you can't please everyone — especially when you've built a core audience. Fans rightfully find a certain charm in consistency, and Boldy James is one of the most consistent MCs around, especially in his lane. He doesn't simply spin a limited bank of narratives, but rather recites long-form entries and parables from an autobiography that has yet to be written. It's something he does habitually.
The Detroit-native has made a significant impact over the past few years with projects entirely produced by HipHopDX's 2021 producer of the year, The Alchemist.  Arguably, he had AOTY contenders two years in a row with The Price of Tea in China in 2020 and Bo Jackson in 2021. Still, his darkest work to date has been his 2020 project Real Bad Boldy, produced by LA production outfit Real Bad Man — clothing designers who (in their own words) "happen to have fire-ass beats."
In his first release since last December's Alchemist-produced Super Tecmo Bo, he again teams with Real Bad Man for Killing Nothing. Much like their previous collaboration, we find the generally low-tempo MC sounding especially menacing over dark, full-bodied soundscapes.
His desensitized rap style and disturbingly calm tone can appear overly snoozy on the wrong production – especially in atmospheric or drumless affairs. While there is some variation in the pace, like comparing the head-nodding "All The Way Out" to the almost lo-fi feel of the eerie "Seeing Visions" (a song where he manages to further dial back his flow without losing presence) this project feels remarkably balanced.
Griselda is a beacon of authenticity—but Boldy (as usual) nonchalantly remains among the pack's leaders; his aura is far less opulent, shunning peaks and resting in the valleys.
The second verse of "Hundred Ninety Bands" sees him lamenting an exhausting list of deceased acquaintances; it almost feels like a melancholy twist on DMX's legendary list of female conquests on "What These Bitches Want." "Game Time" feels like familiar Griselda fare, with Boldy proclaiming, "Couple bodies on the pole, but it ain't mine."
There are features such as CRIMEAPPLE ("Medellin") and Knowledge The Pirate ("Cash Transactions"), but the crown jewel of the LP is "Open Door," featuring his Griselda 2.0 brethren Rome Streetz and Stove God Cooks. Stovie provides one of the project's most potent coke bars: "Might have a cocaine parade, sit on top of 77 bricks and just wave."
What rings loudest is the feeling that Boldy remains just one step removed from his past. It hardly feels like hyperbole when he exclaims that he'll never love rapping like trapping and professes a passion for drug dealing on "Cash Transactions."
There is nothing flashy or shiny here; no catchy choruses and earworms sneak into Boldy's thunderstorms of sorrow. No molds are broken, and no massive pivots are made from other releases in his discography. However, that doesn't make Killing Nothing any less of a potent body of work.
Boldy not only maintains this innate ability to craft extremely detailed and stark tracks, but also finds a way to consistently reinforce the emotionally taxing nature of a life that's glorified by the people who haven't lived it. "I might tear up if I give you the clear cut," he spits on "All The Way Up," before adding, "all that they can tell me to do is cheer up."
He's seen it all, and done it all — but every sorrow-filled tale somehow remains fresh time after time. "Realest n-gga in this shit, because I'm the one that got away," he raps on "Sig Sauer" (an ode to the German firearms maker).
While not wildly inventive, his new release brims with realness, continuing to position Boldy in the top tier of street rap.
Repeat Me
Fan Feedback
What the fuck is going on with Boldy James? When was the last time someone went on a run like this in such a short time? Price of Tea, Manger on McNichols, Versace Tape, Real Bad Boldy, Bo Jack, Super Tecmo, Killing Nothing… dude has not missed in 3 years

— Chris (@i3rdShift) May 22, 2022
I know it's been said a bunch of times already but the run boldy James is having this decade is absolutely insane. Killing nothing is another brilliant edition to his discography

— Mystic Bounce ? (@talkischeap777) May 21, 2022
I aint really up on @BoldyJames too much but heard him on #continuance he was nice but this album Killing Nothing omg this nigga is ill af straight flames

— IG:tonybetoostoned (@PilotTalk925) May 21, 2022