Drake Confirms PARTYNEXTDOOR's 'PND 4' Is On The Way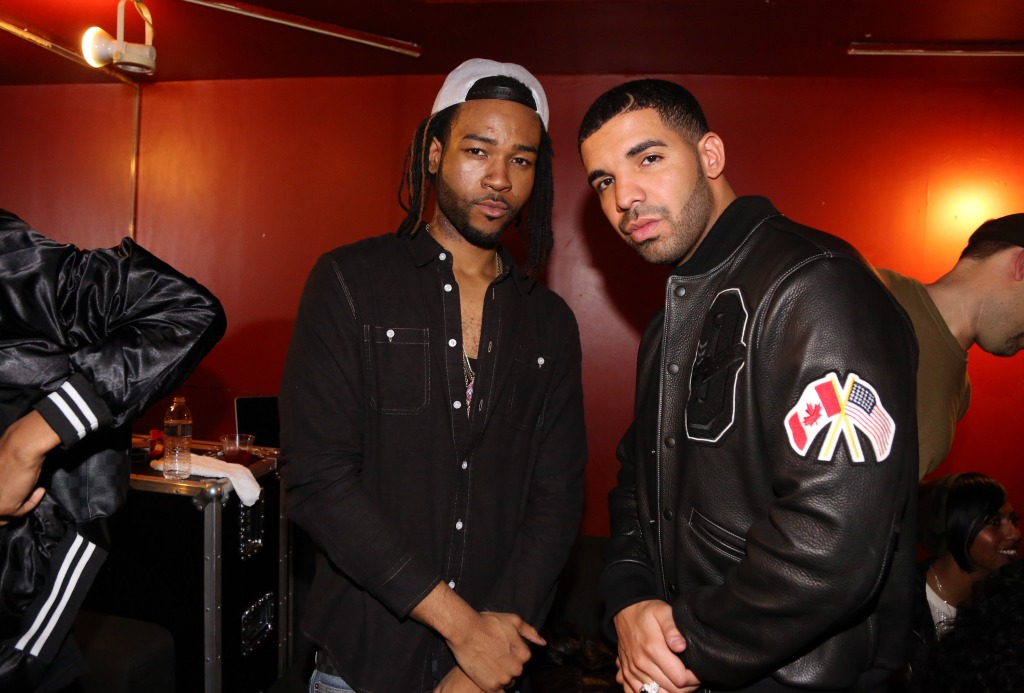 Drake Confirms PARTYNEXTDOOR's 'PND 4' Is On The Way
4557
PARTYNEXTDOOR fans received some great news last night. The Canadian talent took the stage at the History in Toronto for his highly anticipated PARTYNEXTDOOR & Friends concert, where he was blessed with a guest appearance from Drake. To commemorate the special reunion, the 6 God confirmed to the crowd that PND 4 is officially on the way.
Rocking a North Toronto Hockey jersey, the "God's Plan" rapper sauntered onto the stage to join PARTY in performing their well-loved collaborations like "Come and See Me" and "Recognize." Drizzy then spoke to the crowd and provided them with some exciting updates.
"I'm going on tour, PARTY dropping PND 4," Drake sang against the instrumental. The crowd cheered and encouraged the star to keep going. "Yeah, he droppin' PND 4, because they don't write like us anymore."
Other footage from the concert shows PARTY getting emotional that he was reunited with fans from his home city. "Toronto, I haven't been home in like six years. It's crazy to be here right now and feel this moment. I told myself I'm not going to talk too much, and I'm just going to enjoy this moment and my friends and family. Let's get to it," he said as he signaled his DJ to drop the beat to "Break From Toronto."
PND 4 will mark the 29-year-old singer's first project since 2020's PARTYMOBILE. That offering housed major features from Rihanna, Drake, and Bad Bunny. Since then, he can be heard contributing to more recent collaborations like "TWIST & TURN" by Popcaan, "No Fuss" by OG Parker, and "Sex In The Porsche" by Diddy.