Lil Durk, Kodak Black, Sexyy Red And More Can't-Miss New Music Friday Releases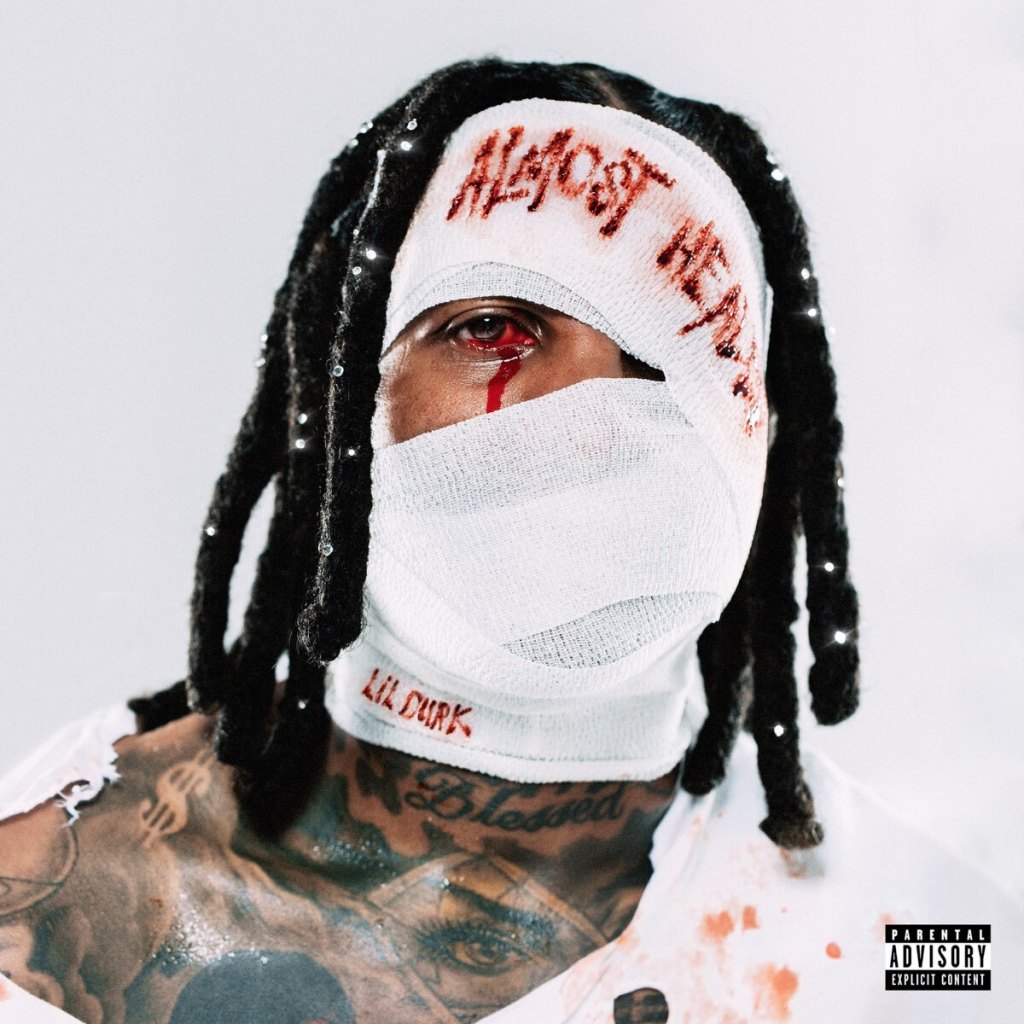 Lil Durk, Kodak Black, Sexyy Red And More Can't-Miss New Music Friday Releases
7725
Today is Friday, which means there are a ton of new releases to look forward to from some of your favorite Hip-Hop artists. To help you unwind and enjoy the weekend, check out VIBE's picks of songs and albums you should hear and add to your soundtrack of weekend festivities.
Lil Durk is back with his new album Almost Healed. The 21-song effort comes just a little over a year after 7220 and follows suit in terms of its star-studded features. The Chicago rapper's cathartic offering includes bars from Future, J. Cole, 21 Savage, Kodak Black, Juice WRLD and more. Durk's got a lot to get off his chest and takes things in a different direction with tracks like the Alicia Keys-assisted "Therapy Session" and the lead single "All My Life" featuring Cole. Still, there are big flexes and braggadocious rhetoric with cuts like "Put Em On Ice" and "300 Urus." Though Durk seems to be trying to escape some demons, he's simultaneously embracing his imperfect, authentic self while overcoming trauma, and attempting to mitigate the disdain he has for those who've wronged him. Hence, the title Almost Healed. – Armon Sadler
Taylor Swift Feat. Ice Spice – "Karma"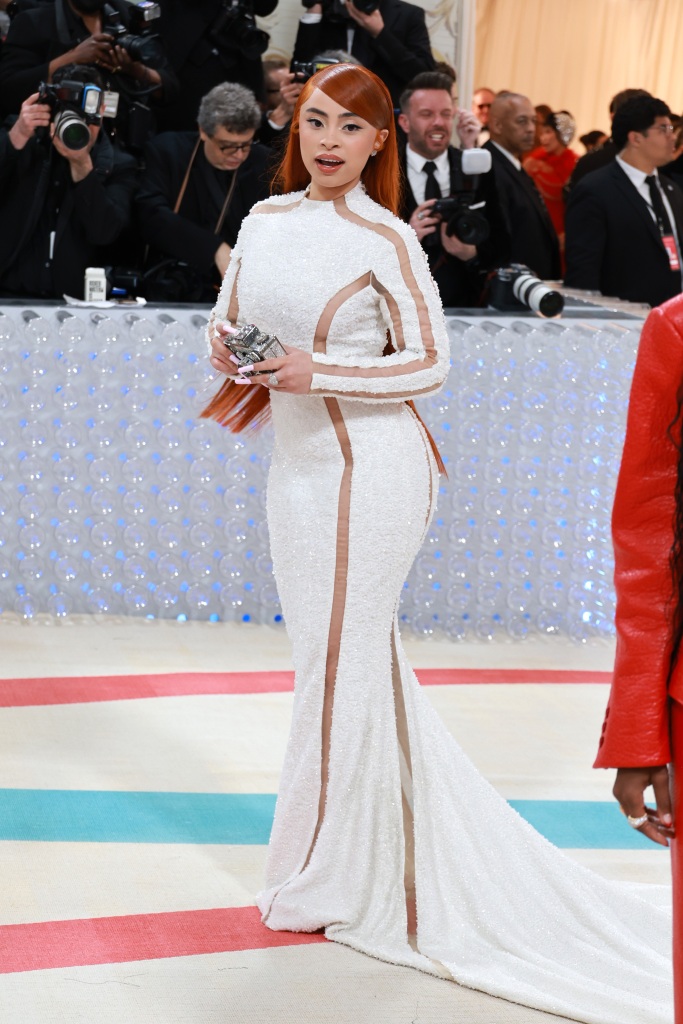 A Taylor Swift song on a VIBE Hip-Hop column? Huh? Crazy, right? Well, it's only because of the fast-rising sensation Ice Spice. The Bronx rapper appears on "Karma" from Swift's Midnights (The Til Dawn Edition), adding a surprising infinity stone to her already impressive run sheet. Swift opens the mid-tempo ballad, singing in a mellow tone over synths and gentle drums about her relationship with the polarizing phenomenon. Her vocals crescendo in the chorus as she sings "Cause karma is my boyfriend/ Karma is a god/ Karma is the breeze in my hair on the weekend/ Karma's a relaxing thought." Taylor's smooth vocals are nice, but it's the leader of the "Munch" bunch that takes the record in a different direction.
Ice Spice sheds her typical firm delivery for a calmer flow, allowing her to float over a beat that she has yet to be heard rapping over. While T Swift reflects on the positive aspects of karma, the Billboard cover star speaks on the good, bad, and ugly. "Karma is your cheque, 'boutta bounce/ Karma is the fire in your house/ And she 'boutta pop up unannounced/ And she never leavin' you alone." This is truly an unexpected collaboration and the yin-yang of their verses encapsulates the dichotomy of two vastly different artists coming together. Which, in essence, displays how karma can operate. – AS
Kodak Black – Pistolz & Pearlz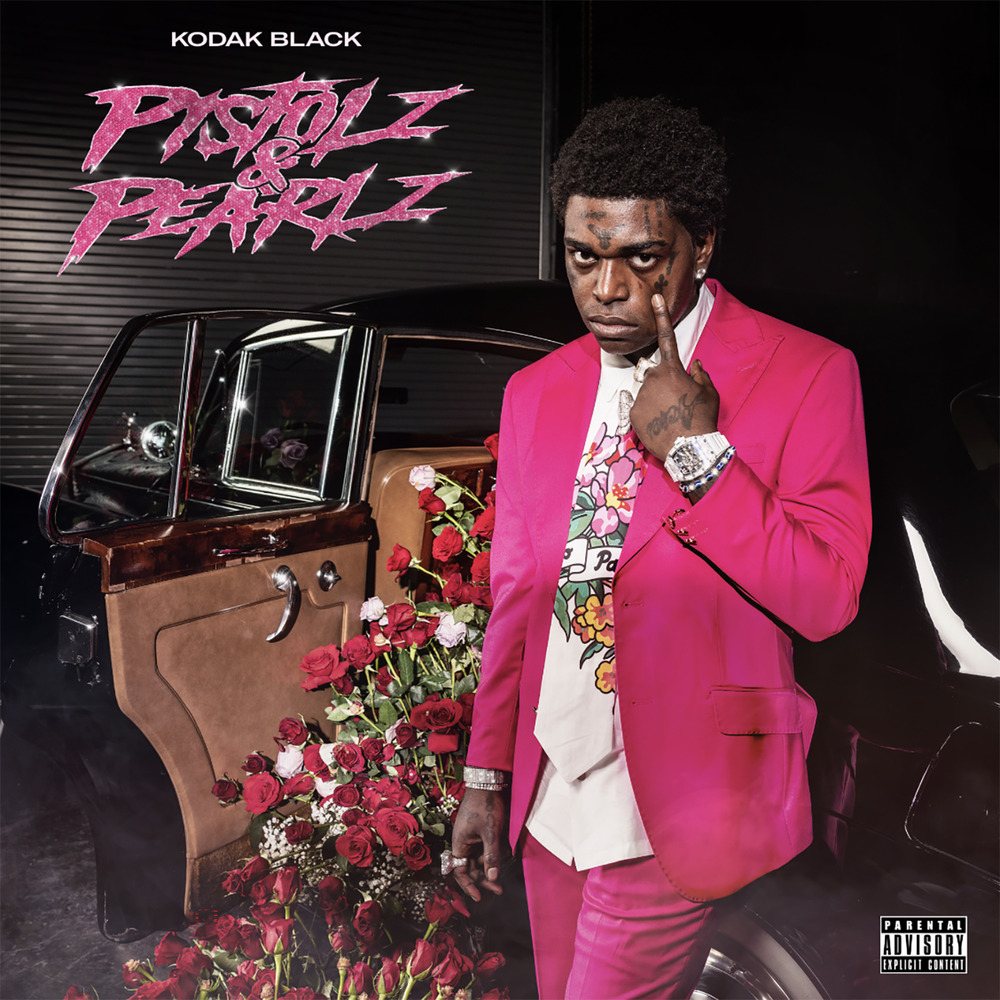 Kodak Black's free-wheeling persona and controversial history could lead you to overlook the weight of his words, but doing so would be a mistake on your part, as the rap artist is one of the more poignant and vulnerable street orators of today. The hitmaker brings that side of his artistry and persona to the forefront on Pistolz & Pearlz, an album that finds Kodak speaking from the heart and leaning into the subtle melodics that belly a number of his tracks. "I like pistolz and pearlz/ Always knew I wanted to be a thug since a baby/ Thanks to all the killers and drug dealers that raised me/ Choppers come with flowers, I like choppers and daisies," he drawls on the titular track, produced by Mike WiLL Made-It and Pluss.
The Pompano Beach, Fla. native spends the next few tracks finding his footing before going on a hot streak with selections like "Tryna Figure Why," "Follow Me," and "Church On Sunday," which captures the varying moods of the Sniper Gang leader. On "Beretta Love," Kodak serenades his favorite firearm, before contemplating taking his next therapy session on an island on "X&O." Lamenting his lacking presence as a father on "Balance" and bearing emotional wounds on the heartfelt "No Love For A Thug," Kodak Black reminds listeners that below the surface of his antics lies a true artist and poet with the courage to leave it all on wax. – Preezy Brown
Sexyy Red – "Pound Town 2" (Feat. Tay Keith, And Nicki Minaj)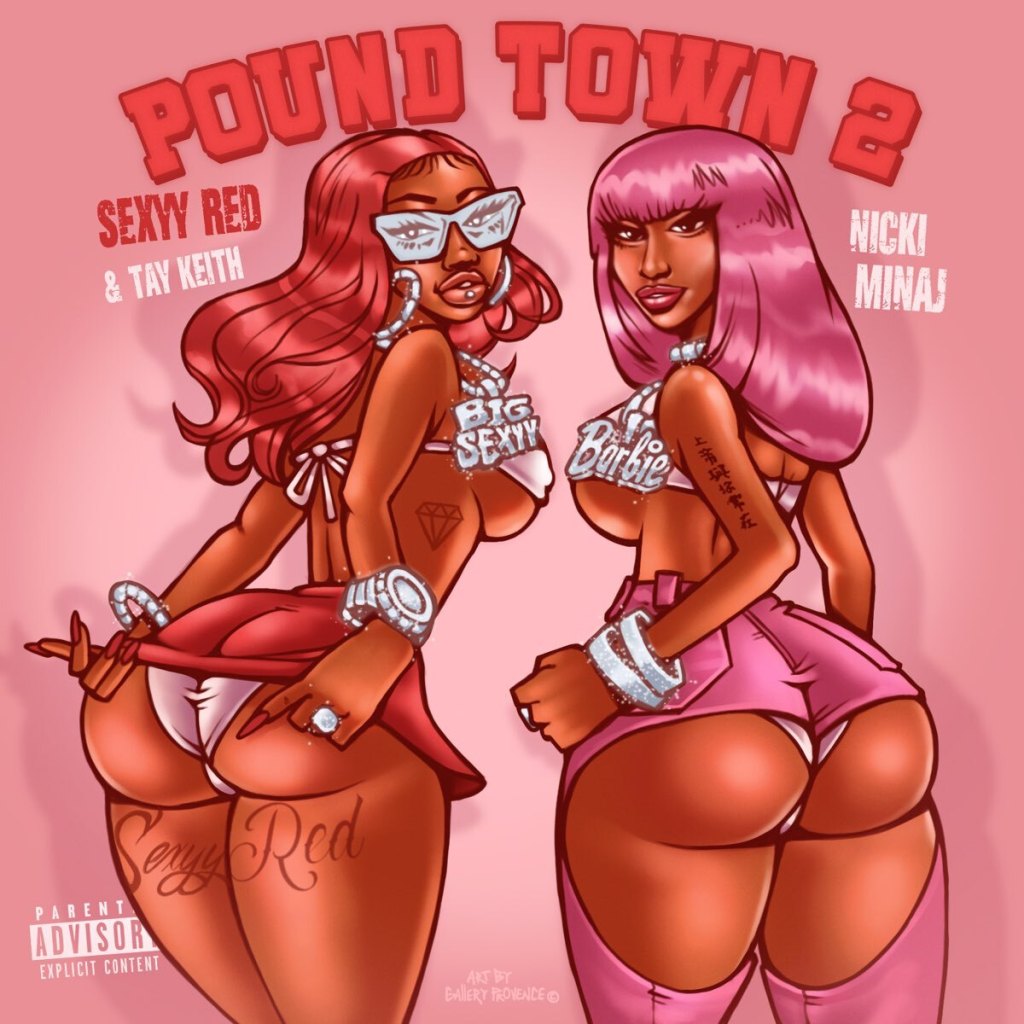 Sexyy Red's "Pound Town" has already taken 2023 by storm and is on many people's shortlists for song of the summer. What better way to propel "Pound Town 2" forward than adding Nicki Minaj? Although this "remix" continues the trend of adding verses as opposed to changing the entire structure of songs, it extends the runtime of today's popular songs that are usually under two minutes. Onika follows the record's theme to a tee, playfully spitting "Ayy, yo, Red, my name is Pink, I made him go get that ink/ Let him eat it, pretty pu**y, now he keep trying to link/ I-I'm pimpin', pinky ring, his exes is rinky-dink/ I'm 'bout to pop a thingy then sip on this drinky-drink." She then changes her tone to one more menacing and true to her Queens, N.Y. nature. The demeanor fits the demand, as she raps about wanting fish and grits, how she utilizes her chest, and other explicit sexual positions. Needless to say, Nicki Minaj was a seamless fit on Sexyy Red and Tay Keith's hit. – AS
Yeat Feat. Young Thug – "My Wrist"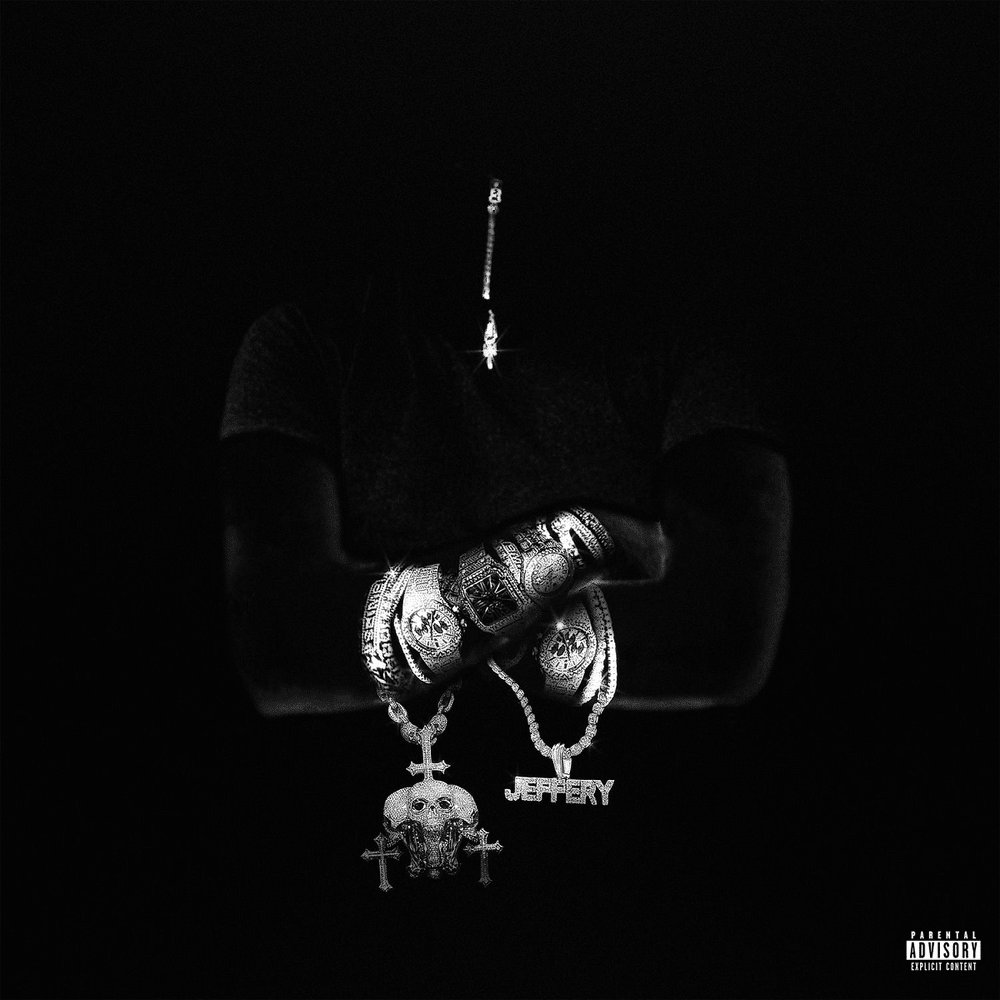 Yeat taps Young Thug for "My Wrist" and if this were a test, his decision-making passed with flying colors. The chaotic production is the ideal runway for the eclectic Atlanta artist to employ his screech-like bars and flex on everyone, belting "Look at my wrist, look at my fist, look at bi**h, ayy/ Look at my whips, lickin' her lips, matchin' my drip, ayy" in the chorus. He carries those sonics throughout his verse, melding to the video game-like synths of the beat before Yeat comes in with his darker tone. While the two couldn't sound more different, the versatility of their delivery and flows make this a sensible collaboration. Yeat matches Thugger's flex, describing having two women and watching his back out in London. The drip is out of this world, and it all starts with the ice on their wrists. It's a shame Thug isn't here to record the video because one can just imagine how animated he would be. – AS
Kari Faux – Real Bitches Don't Die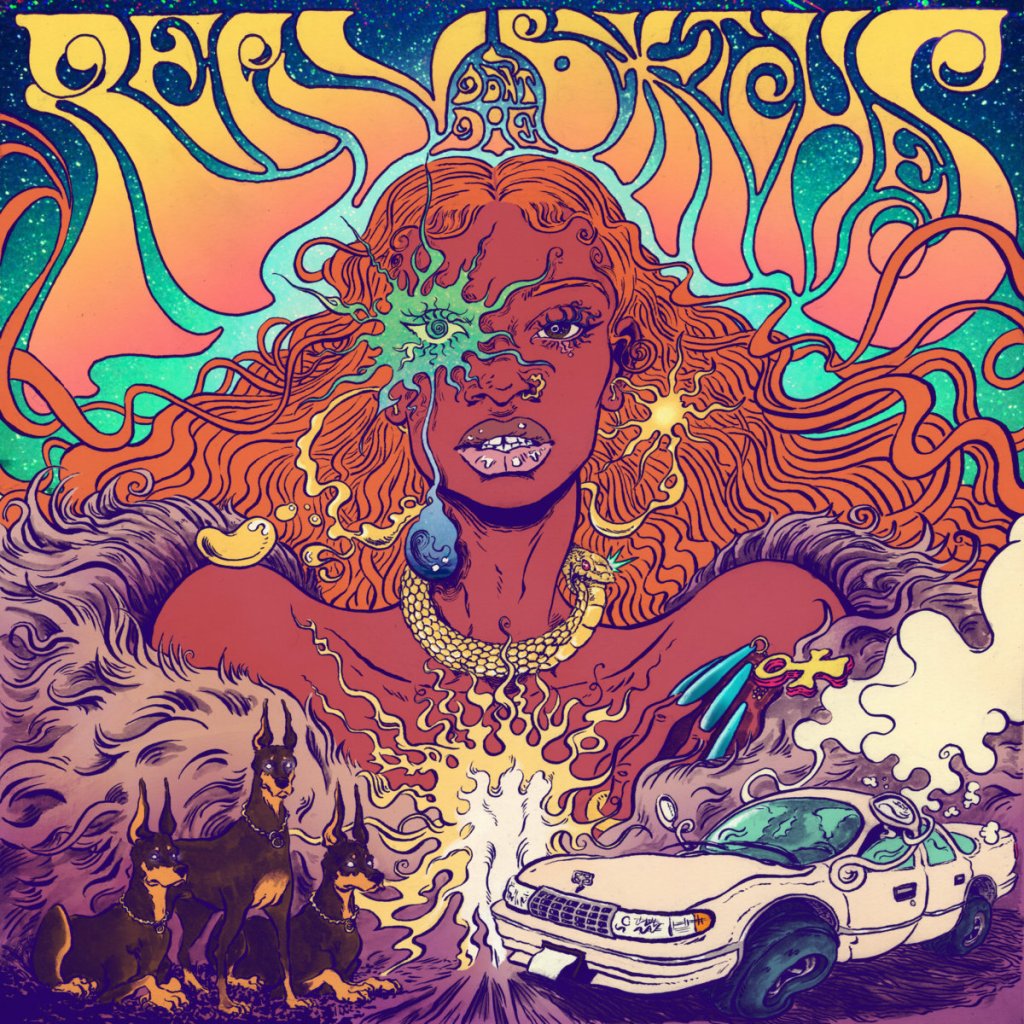 Kari Faux is feeling alive on Real Bi**hes Don't Die, the Arkansas rapper's new album and first full-length offering since her 2021 effort Lowkey Superstar (Deluxe). Repping for the Geminis, Faux takes an excursion to the Lone Star State on "H-Town," a syrupy selection that's powered trippy keys and synths. Preaching self-prioritization and satisfaction on the anthemic "Me First," the 30-year-old plays temptress, rapping "Presidential pu**y get me neck and respect/ Got a campaign ni**as wanna get behind" over booming bass and 808s courtesy of Phoelix and 2forwOyNE, and Park Ave. Kari comes correct on the standout solo outings "Gemini+," "Past Life," and "Borrowed Time," but also makes room for collaborative efforts alongside Big K.R.I.T. ("Turnin' Heads"), Devin The Dude ("Dog"), late Memphis rapper Gangsta Boo ("White Caprice"), and more. – PB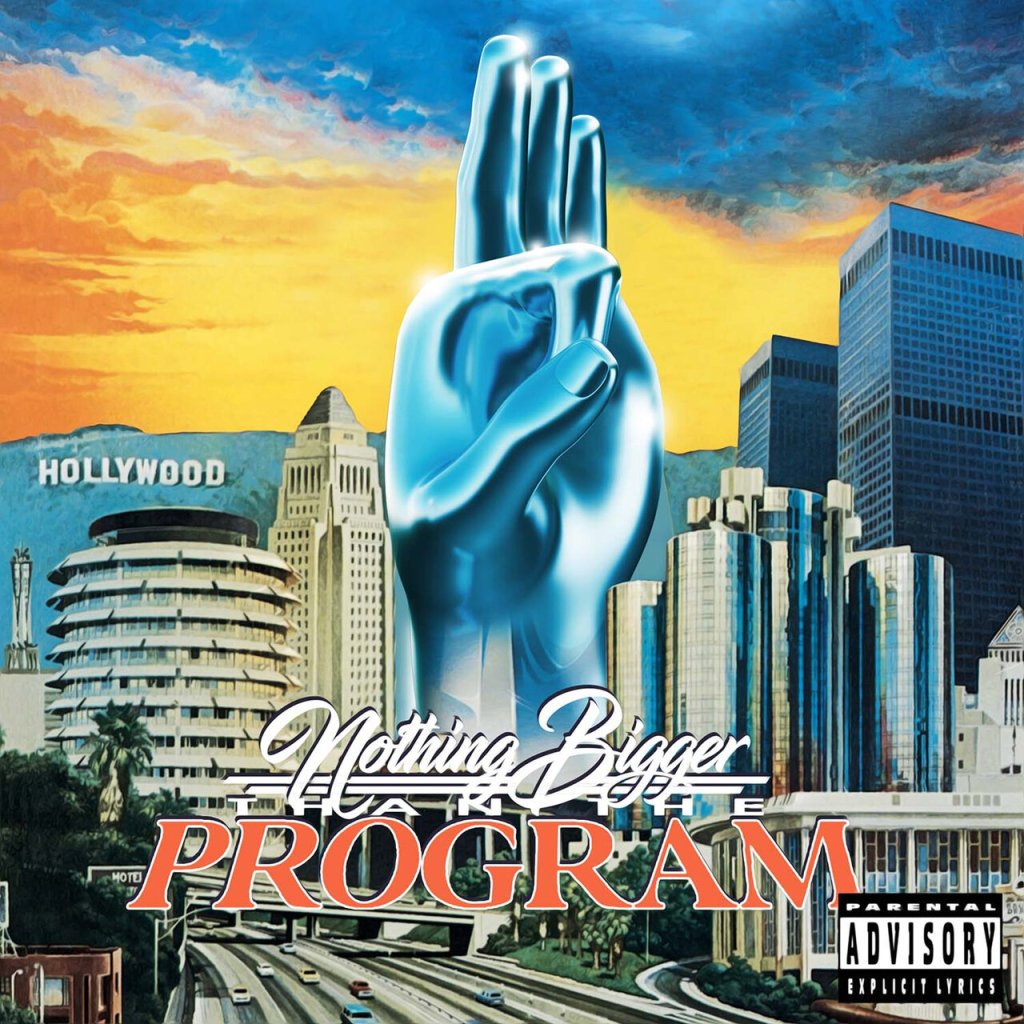 Cali rep Jay Worthy and New York's Roc Marciano connect on Nothing Bigger Than The Program, a joint-affair that finds Worthy playing the lyrical frontman and Marci helming the production. Joined by Bun B on "Underground Legends," Jay Worthy begins the proceedings without haste, reveling in the sport of outlasting rivals and staying true to the codes of the turf. "Sliding out, laugh later, but we kill for/ To see an op dead make me happy like I'm Gilmore," he rhymes atop electric guitar riffs and tumbling drums while the UGK member swoops in on the cleanup. Guests on Nothing Bigger Than The Program include A$ton Matthews, who costars on the title track, Jay 305 ("The Field"), Kokane and Ab-Soul ("The Plug"), A$AP ANT ("My Own Two"), Kurupt ("Simple Man"), Bart Oatmeal ("The Huddle"), and Da$h ("Fur Coat Talk"), all of whom provide capable counterparts to Worthy's relentless rhyme spills. – PB
K Camp – Spin The Block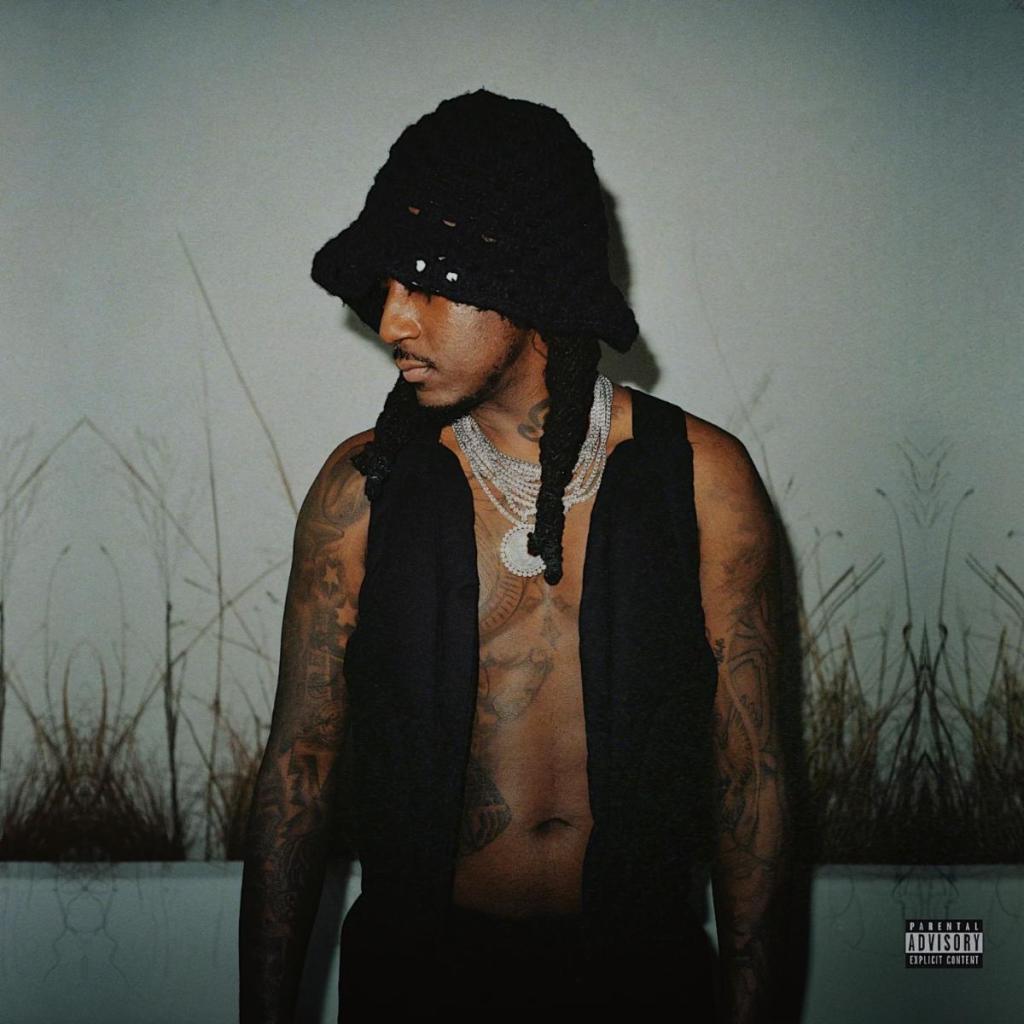 K Camp unleashes Spin The Block, an EP that comes nearly a year after the release of his seventh studio album Vibe Forever. Comprised of six tracks, the project captures the Atlanta rapper fixated on his relations with women, which he examines while recollecting past encounters of romance and love lost. A sample of William Bell's "I Forgot to Be Your Lover" helps power "Even Steven," on which Camp acknowledges the fruits of his relentless grind. "I done built it from the ground up, they ain't believe it/ Had to f**k your h*e 'cause you was playing and now we even," he raps atop the Keyman-produced backdrop. Additional highlights on Spin The Block include "New Season Marni," "Buss Down," and it's title track, all of which should warrant you giving it a spin. Blocks not included. – PB
HDBeenDope Feat. Fergie Baby – "Can't Get Rid Of Me"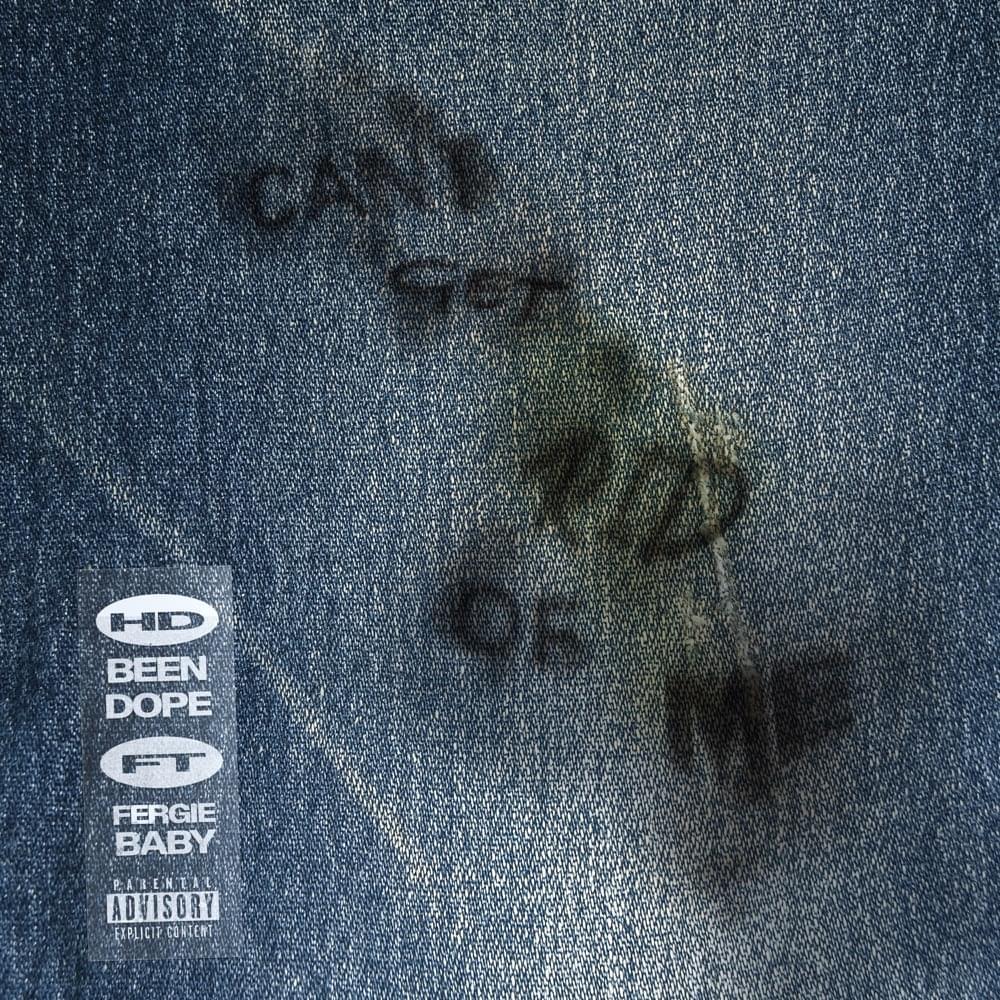 HDBeenDope keeps the high energy going with his latest effort "Can't Get Rid Of Me" and sprinkles a bit of Harlem on the record with the enigmatic Fergie Baby. The Roc Nation artist, as per usual, raps with a palpable passion. Quite literally, it sounds as if his life is on the line and he's spitting to survive even though the record conveys he's already an indelible part of music. "Can't get rid of me, can't get rid of me/ They just saying that they him, I mean that literally," the Brooklyn rapper asserts. He taps his go-to producer Dizzy Banko for a raucous canvas loaded with drums and car chase-like synths, furthering the sense of urgency that is heard in every verse HD delivers.
Fergie jumps in and ups the ante by doubling up his flow. Though he clashes with the mid-tempo production, it works. If listeners thought HDBeenDope's life was on the line, Fergie Baby is rapping as if he's leading a one-minute drill while down in the fourth quarter. He makes a clever reference to his collaborator on the track, spitting "Harlem baby, HD, I been dope." As if this wasn't enough of a missile, his verse literally ends with a Flex bomb. It is safe to say, more collaborations between HDBeenDope and Fergie Baby are more than welcome. – AS
Cochise – No Ones Nice to Me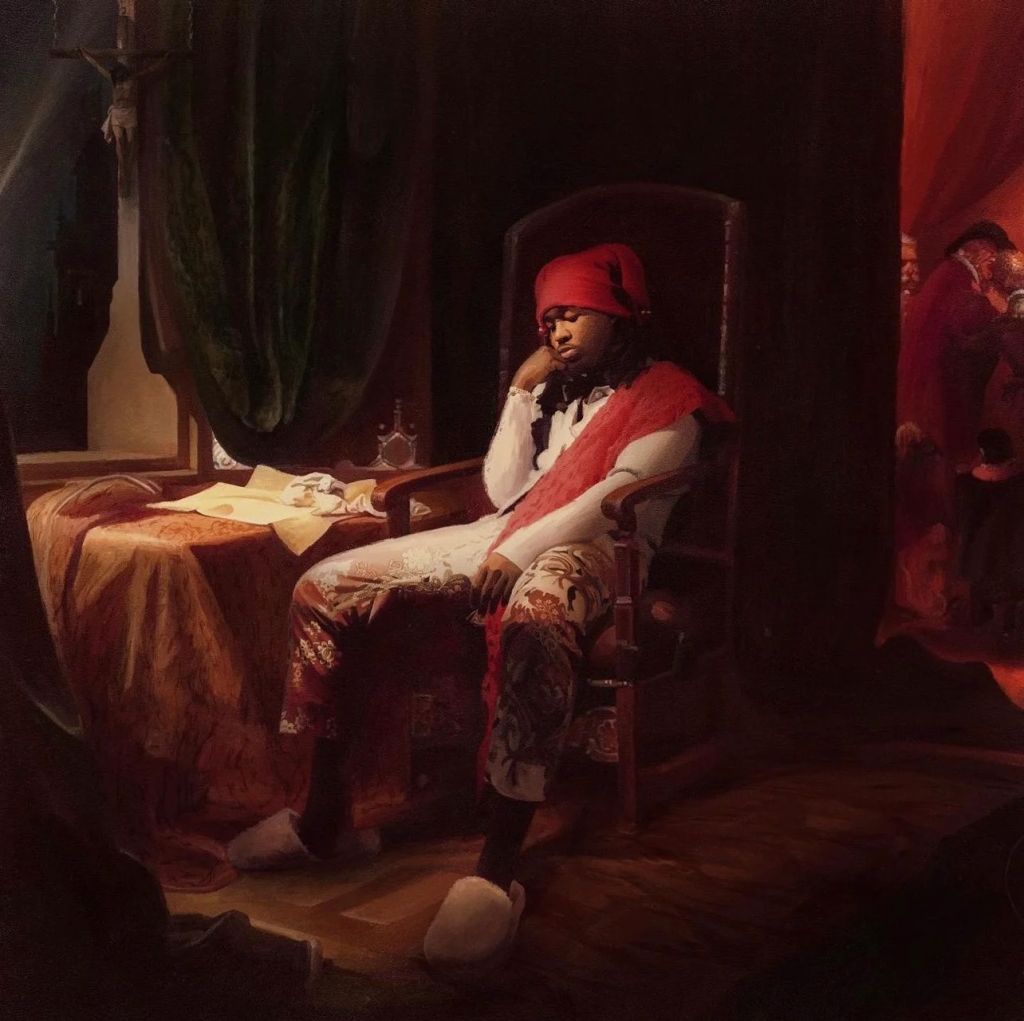 Cochise comes through with NO ONE'S NICE TO ME, the rapper's first release of 2023 and one that looks to keep fans musically fed until his next studio album. A brisk EP with six selections, the project finds the Columbia Records artist bringing enough energy to rival that of a whole tape. This holds particular true on high octane salvos like "YAKUZA TIES," KANEKI," and "Super Villain," which finds the Florida native raging and immersed in his turbulent world of excess. – PB
Kota The Friend – "Hope You Heal"
Brooklyn rapper Kota The Friend drops off "Hope You Heal," the first single from his forthcoming album Protea, which is set for release this summer. His self-produced track is a spirited change of pace for the rapper and a departure from anything he's previously released. Accompanied by a self-directed visual, it appears that Kota is taking a more self-contained approach since his To See a Sunset project with Statik Selektah and its deluxe version earlier this year. "It's an upbeat record about not allowing people's negativity to get the best of you," the rapper shared. "'Hope you heal' is basically my response to anyone that is trying to hurt me or distract me from my joy and my purpose." – PB