Baby Tate And Saweetie Are Bold Baddies In "Hey, Mickey!" Music Video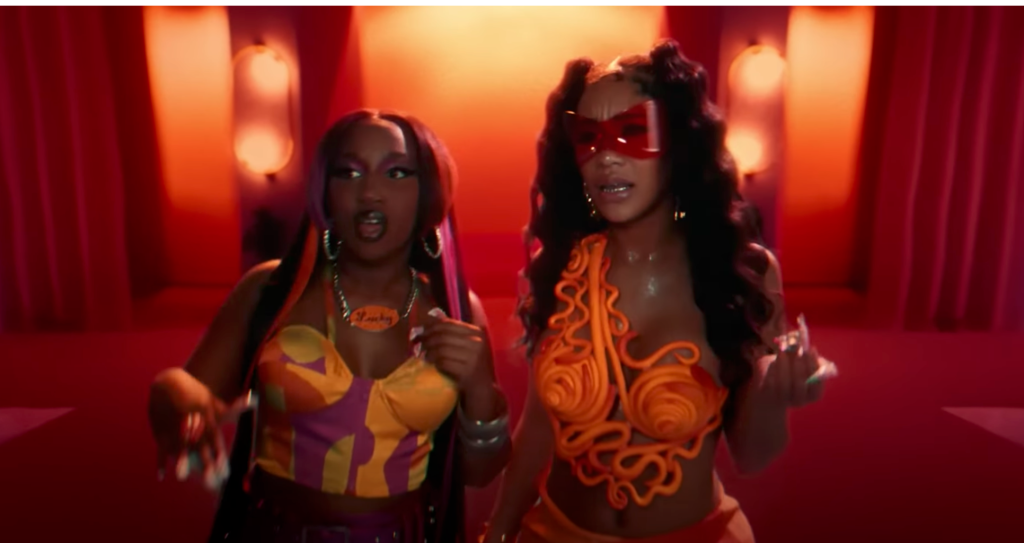 Baby Tate And Saweetie Are Bold Baddies In "Hey, Mickey!" Music Video
6045
Baby Tate and Saweetie have teamed up for the official "Hey, Mickey!" music video. The viral song was originally released as a solo effort by then Yung Baby Tate in 2016. As she shines in a new era of her career, the Georgia native refreshed the song earlier this year and added the Bay area representative for a flirty, fun collaboration.
"It's so crazy how much 'Hey, Mickey!' has blown up in the past few months," Tate explained to Complex ahead of the song's premiere. "I'm super proud to be able to give this song new life with a fire verse from Saweetie along with a super hot video that I can't wait for people to see!"
As a reimagining of Toni Basil's seminal 1981 hit of the same name, "Hey, Mickey!" finds the 26-year-old attracted to a man who she later finds out is attracted to men himself. The colorful visual directed by Chandler Lass creates a vivid world featuring the two rappers in whimsical looks as they party the night away.
In the imaginary world, the "I Am" singer showcases her dance skills, executing choreography in expressive scenery. Taking shots of Patron, the duo laughs and dances together as they realize their traffic-stopping crush is not on the market.
"Hey, Mickey!" stands as Baby Tate's first release since 2022's Mani/Pedi which features 2 Chainz, Kali, and Slimwav.
"It's inspired by some of the things I've been through in the past [and] some of the things I'm going through now," the musician explained to VIBE ahead of the album's release. "It's really just about exploring my spirituality, honestly, and my ego versus my body, my soul. I think my fans will definitely really enjoy this project. I love it so much. We were just listening to it in the car, jamming out, so they're gonna definitely enjoy it and I'm super excited."
Watch the video for Baby Tate's "Hey, Mickey!" featuring Saweetie above, and check out Mani/Pedi below.