Lovers & Friends Fest 2023 Was Great In Theory, But Faulty In Execution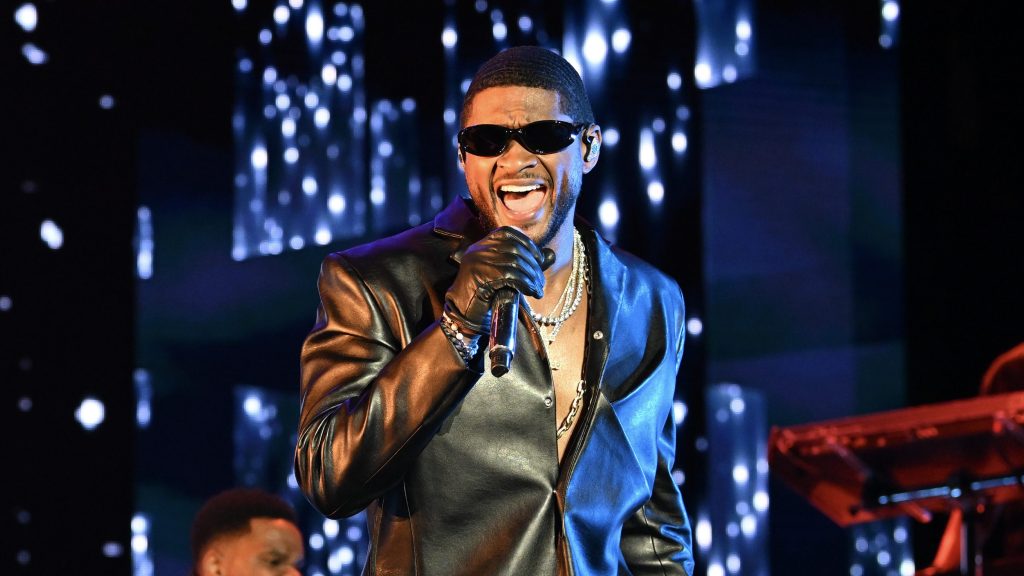 Lovers & Friends Fest 2023 Was Great In Theory, But Faulty In Execution
7004
"How are they doing to pull this off in only one day?" 
That was the question flooding social media when the lineup for Lovers & Friends Fest 2023 dropped back in January. Formally presented by Usher, the "My Way" crooner told VIBE that the festival is not about him, despite sharing a name with his 2004 collaboration with Lil Jon and Ludacris. "It's part of the reason that I decided to start the Lovers and Friends Festival," he confessed. "R&B is just as relevant as all of the other festivals that are out there that are more prominent and kinda mix all different genres of music."
Alongside Missy Elliott, Mariah Carey, Boyz II Men, Eve, Chris Brown, Nelly, Jhené Aiko and more, the decorated star was tapped to perform across one of the four stages at the second annual affair. Unfortunately, the 12-hour event was great in theory, but fell short in execution.
Upon entry, fans were greeted with a series of shaded picnic tables and misting fans to offset the heat. This was an improvement from last year, when scorching temperatures and a lack of cooling accommodations resulted in fainting spells and medical issues. Experiential activations like tattoo and airbrush stations were only available in general admission, while private merch booths and air-conditioned restrooms were reserved for premium attendees. 
The smaller Bling and Crunk stages were up first, boasting more nostalgic acts including Lil Mo, Bobby V, Yung Joc, Mannie Fresh, Master P, Jagged Edge, Blackstreet, JoJo, Ginuwine and Bow Wow. The Las Vegas Festival Grounds was jam-packed at 12 o'clock noon on the dot as a means to skirt FOMO—an impossible mission.
Usher also confirmed that he and his partner Jeffrey Shuman handpicked the lineup with an internal committee. The singer explained that the Live Nation VP had a better grasp on how to cultivate such a lineup that an audience will not only love, but will be enticed to purchase tickets to see.
"The concept in mind started from the idea that people like these kinds of festivals, and '90s music," he said. "And the type of production that goes with that is not necessarily always offered to everybody. And I want everybody to feel special. Everybody has something special on their stage, and the audience is preparing to see a show." 
The singer even expressed confidence in the show's setup. "And if you can move around this very small space, you can get to each show and see it. They're not long, long walks in between the stages. But you can literally finish one, and then rush over to the next stage really quick to see the next performer." 
The trek may seem achievable to someone with backstage access and a quick mode of transportation. In actuality however, it was quite draining to bully through a crowd of thousands and then schlep across the festival grounds between the four stages. As a standard attendee, it made the most sense to choose between the smaller stages or the main stage. This aided in securing a decent spot and not tire yourself out before the grand finale—during which Shaggy, Missy Elliott, and PARTYNEXTDOOR performed simultaneously.
As far as performances that were witnessed firsthand, the assignment was satisfyingly understood. Next, the '90s trio known for hits like "Wifey" and "Butta Love," was incredible. Da Brat sported her prominent baby bump while paying homage to female hip-hop pioneers like Queen Latifah, Lady of Rage, and MC Lyte. Omarion's sound was a bit rocky and his musical arrangements deviated from his standard recordings, but his agility was pure quality. Boyz II Men showed out in all the best ways as they floated between their rolodex of ballads from "I'll Make Love To You" to "On Bended Knee." Lil Kim told a story with her Queen Bee-themed performance, featuring special guests King Combs and Lil Cease.
In Jhené Aiko's first show since giving birth to her and Big Sean's son, she was as ethereal as ever. She even brought out Saweetie for a special mashup of "Back To The Streets" and "My Type." Despite being cut short to accommodate the next headliner, Pitbull, she gently wrapped her set and gave her fans literal flowers. Nelly is another act who needs to headline more festivals;  his stage presence is magnetic. Following the St. Lunatics illuminating the Friends stage, murmurs in the crowd ran amok about the alleged altercation between Chris Brown and Usher from the night prior. He didn't address the rumors, but his lateness delayed the rest of the performers—extending the night by nearly an hour. 50 Cent brought out Bia and made a joke of the speculations stating, "This would've been a perfect event until the R&B n***as went crazy."
It was then time for the Vegas King to take the stage with a sparknotes run of his residency. Surprise guests Ari Lennox and Summer Walker as well as the debut of Muni Long's "Hrs & Hrs (Remix)" overpowered the whispers. As the night progressed, unforeseen special appearances asserted itself as the evening's climax. Christina Aguilera started her set with "Dirrty" featuring Redman and later, brought out Lil Kim for a "Lady Marmalade" reunion.
The best part of Mariah Carey's frowned-upon set was her chilling performance of "One Sweet Day" with Boyz II Men as her set list failed to read the room. Attendees, who were mostly urban, were overheard pleading for "It's Like That," the Bad Boy remix of "Honey," and the OG version of "Fantasy," but instead were met with "Vision Of Love" and an EDM run of something that was collectively tuned out. But it was Missy Elliott whose closing act pegged to be the most dynamic set next to Usher's, as he briefly watched from a cabana in pure admiration.The Virginia-bred pioneer ran through her discography with enticing visuals, featured Monica as a guest, and bounced between the Lovers & Friends stages to balance out the vibrant production.
Ideally, the show should've been two days like the year prior with only one smaller and main stage being occupied to allow fans maximum opportunity to see as many artists as possible. When asked why it was condensed to a singular day, Usher explained, "I mean a lot of it is predicated on people's schedules, and don't think I haven't had a conversation about it. But trying to figure out how to make certain that all 70,000 people who are going to be there feel comfortable and they get more than what they need, because it's going to be a really amazing show."
For what it's worth, Lovers & Friends Fest 2023 was enjoyable, but lagged in certain aspects. No festival is perfect, but improvements can (and should) be made. Acts across the multiple stages were vocal about sound issues and the production seemed to offer no leeway for artists exceeding their allotted set times. In spite of Usher being the face of this brand, this isn't solely his fault. However, for someone as candid as he is about his adoration for his fans, he should want to give them better than this.