Zion Williamson partners with Jefferson Parish Schools on summer school program, in the midst of the Moriah Mills and other baby mama drama [PHOTO]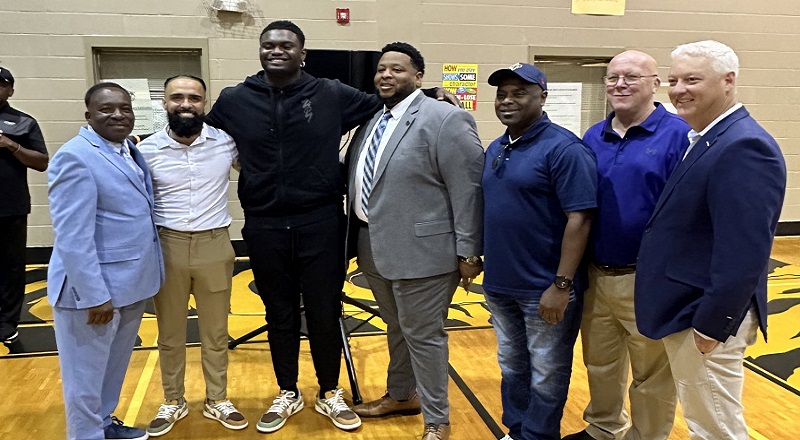 Zion Williamson partners with Jefferson Parish Schools on summer school program, in the midst of the Moriah Mills and other baby mama drama [PHOTO]
14832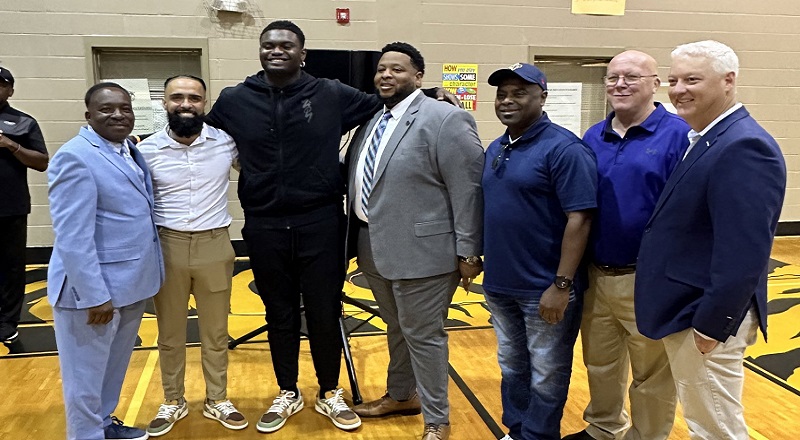 Zion Williamson launches summer school program amidst drama
Zion Williamson announced he was going to be a father and had no idea what would come next. First of all, Moriah Mills accused him of having a relationship with her. Second of all, Mills said she might be pregnant. Third of all, a video leaked and fans said it was Mills and Zion in it. With no proof, Zion is getting back to work. After missing another season, he is focused on his health and giving back. To that end, he partnered with Jefferson Parish Schools for a summer school program.
Zion Williamson is one of the biggest names in basketball. However, due to his frequent injuries, he has barely played in the NBA. When he does play, however, the New Orleans Pelicans are among the NBA's best teams. Due to the frequent injuries, though, the Pelicans' postseason appearances have come without Zion, and they start in the play-in. This season, Zion had the Pelicans with the best record in the Western Conference. When he went down, so did the Pelicans.
Zion Williamson made the announcement that he and his girlfriend are expecting. After that, Moriah Mills came for him and tried to expose him. She accused him of abandoning her. In addition, another woman came forward. With all of the drama going on, Zion has ignored it. Smartly, he's gotten back to doing what made him rich and famous in the first place. He partnered with Louisiana's Jefferson Parish Schools to do a summer school program for the Jefferson Parish children.
Source: Bleacher Report
Zion Williamson launches summer school program amidst drama