Buju Banton, Sexyy Red, City Girls, And More Drop New Music Friday Releases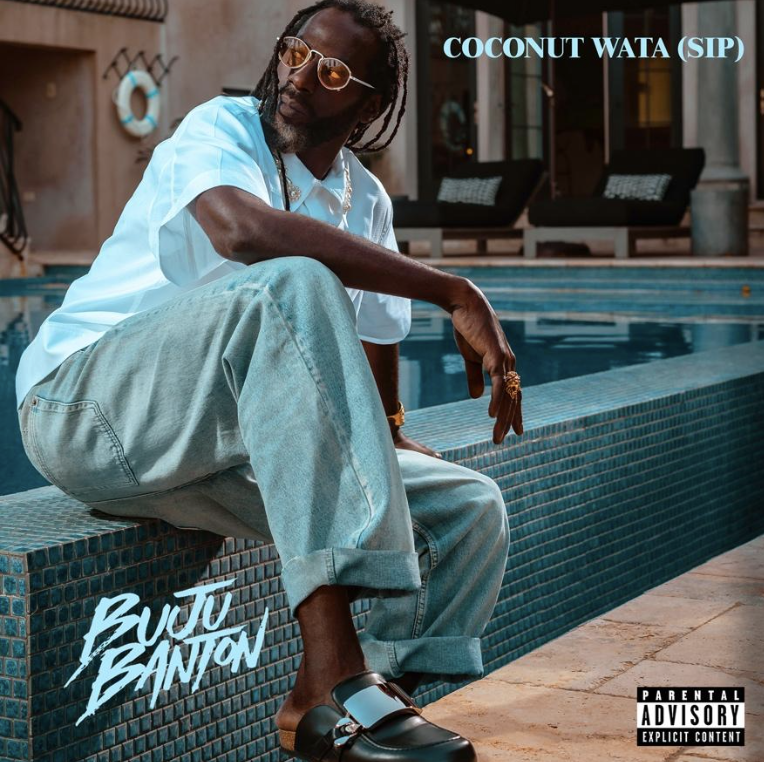 Buju Banton, Sexyy Red, City Girls, And More Drop New Music Friday Releases
7416
Today is Friday, which means there are a ton of new releases to look forward to from some of your favorite Hip-Hop artists. To help you unwind and enjoy the weekend, check out VIBE's picks of songs and albums you should hear and add to your soundtrack of weekend festivities.
Buju Banton – "Coconut Wata (Sip)"
Buju Banton unveils "Coconut Wata (Sip)," the dancehall icon's latest single arriving just in time for the looming summer festivities. Powered by a breezy backdrop, the track finds Banton in a languid state, urging listeners to lay life's troubles to the wayside and enjoy the moment. "While we a sip coconut water/ Well them jus a trip/ We look on them and notice/ How them ship Jus a dip," the legendary islander croons, conjuring vibes of rest and relaxation. The Grammy Award-winning Roc Nation artist continues to make a big splash in 2023, since the release of his single "High Life" featuring Snoop Dogg. The music world continues to await the follow-up to his last studio album, 2020's acclaimed Upside Do. – Preezy Brown
Sexyy Red – Hood Hottest Princess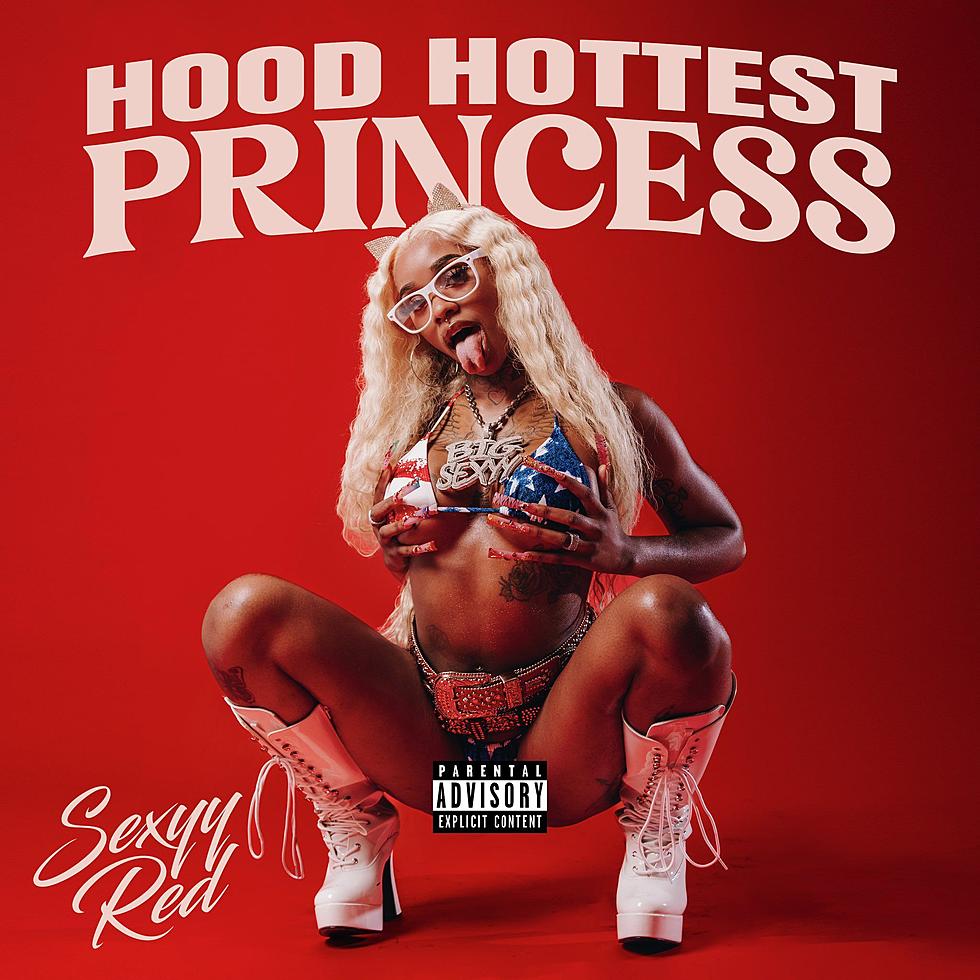 Sexyy Red is here to do it for the ladies with her new project Hood Hottest Princess. In a world where women assert their dominance and oftentimes out rap the men, the St. Louis artist is looking to feed her peers looking to shake what their mamas gave them. "Pound Town" featuring Tay Keith and the remix with Nicki Minaj have already taken the world by storm, but it's the bops like "Looking For The H**s" and "Strictly For The Strippers" with ATL Jacob and Juicy J that show the full extent of her capabilities. There's still plenty of high-level lyricism like on the album closer "Female Gucci Mane" and "Hellcats SRTs." The true beauty here is seeing Sexxy Red not feel like she has to stick to one thing or appease one crowd. She is here to stay and keep the party going in a myriad of ways. – Armon Sadler
City Girls – "I Need A Thug"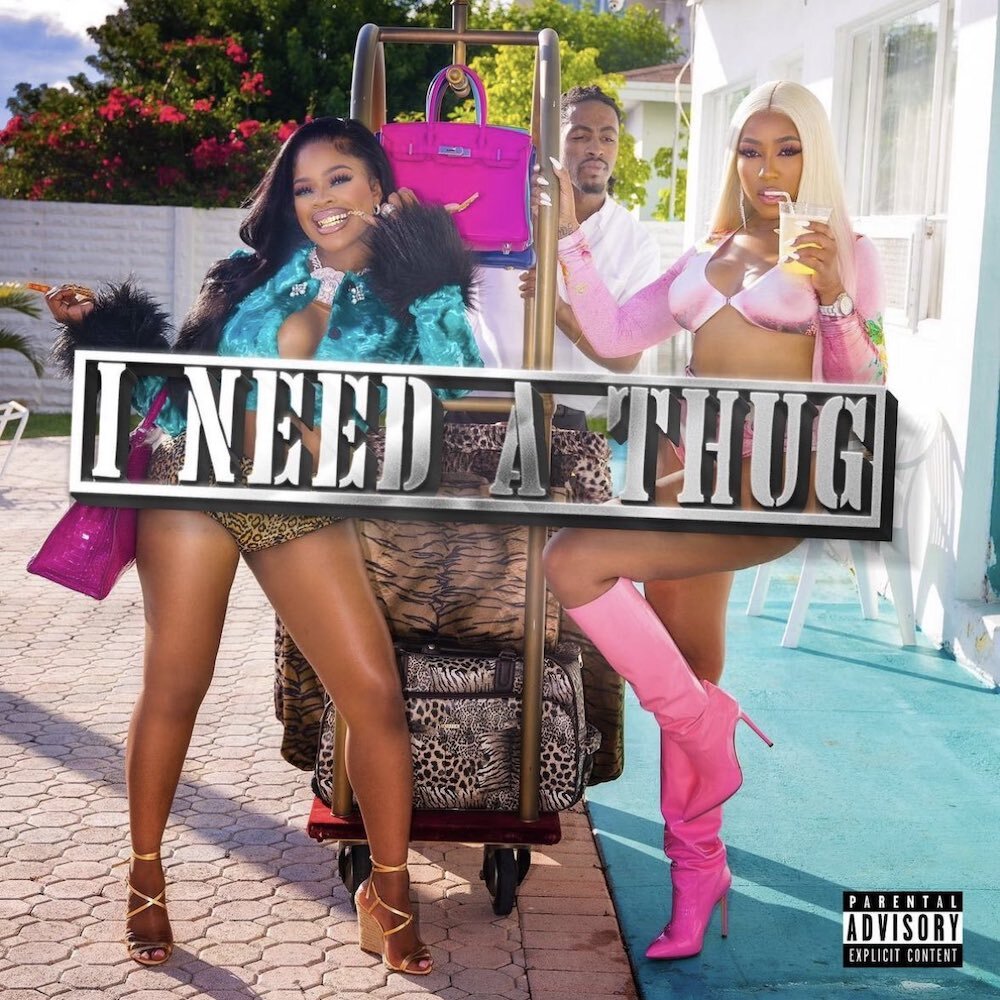 City Girls and summertime music go together like peanut butter and jelly. They always know how to prepare the women for a season of abundance, whether that means receiving gifts from one man or multiple. "I Need A Thug" interpolates LL Cool J's "I Need Love" and puts a very 2023 spin on a throwback heater. "I need a thug/ Sex, money, and drugs/ Private jet flights while I'm gettin' my back rubbed/ Like TLC said, 'No scrubs,'" Yung Miami spits in the chorus. The upbeat bop is geared toward the dancers and bottle poppers, which is exactly the type of crowd the duo finds themselves in. "I need a thug with swag, like a rockstar/ Bonnie and Clyde sh*t, tongue kissin' in cop cars/ Pretty bi**h all in my Audemar," JT spits. It's a "choose or be chosen" summer, and the City Girls are encouraging the women to make their desires clear with this new track. – A.S.
J Hus Feat. Drake – "Who Told You"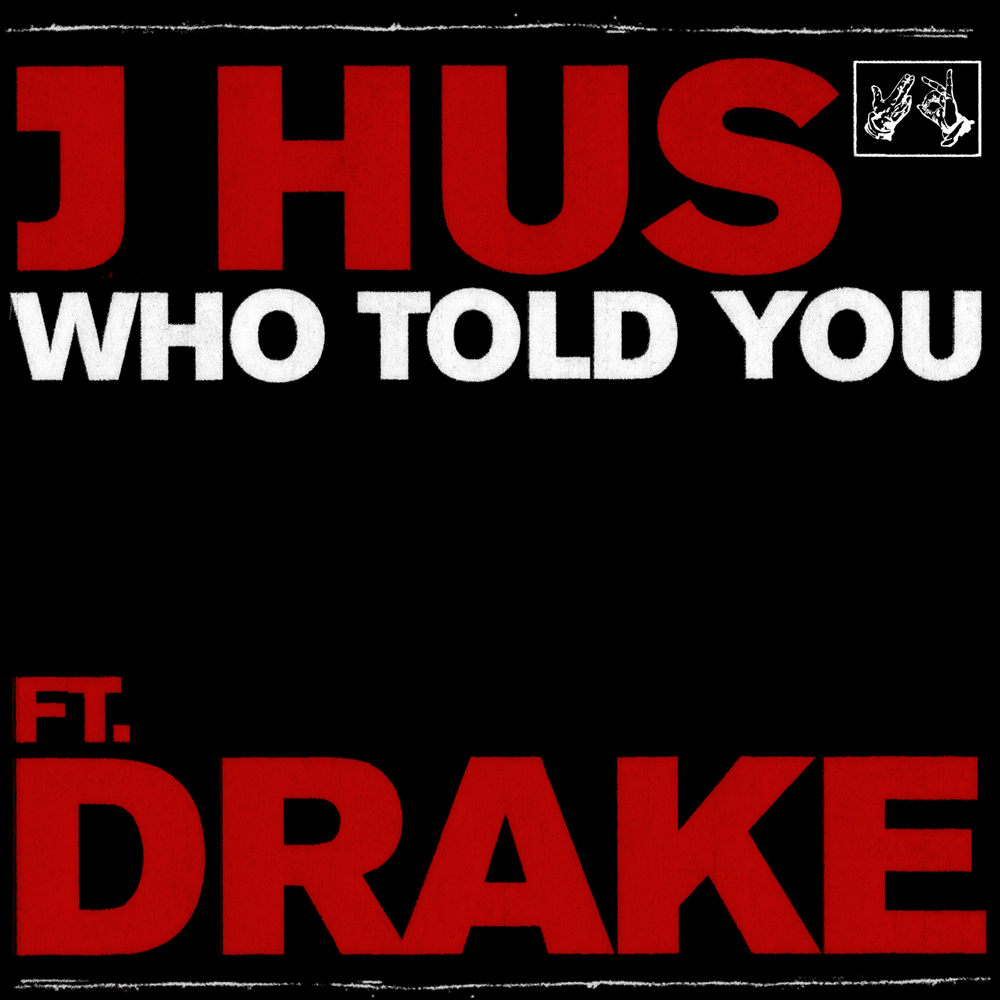 J Hus and Drake have entered their names into the "song of the summer" discussion with "Who Told You." The Afrobeats-inspired bop tells a true story about how even the toughest of men enjoy dancing to good music. The London artist handles the chorus and verse, asserting that even with a weapon on his hip or two left feet, his body is going to move rhythmically with no shame. The 6 God pops in with one of his less inspired verses of the last few years, but it's enough to generate a few catchy lines and dazzle people with versatile flows. "Touch my forehead, chest, left shoulder/ Then right side, pray my brothers are good outside/ I know the vibes." This is Drizzy's first feature on a UK artist's song in some years, and while he's the bigger name, J Hus truly shines on this effort. – A.S.
Boldy James And ChanHays – Prisoner of Circumstance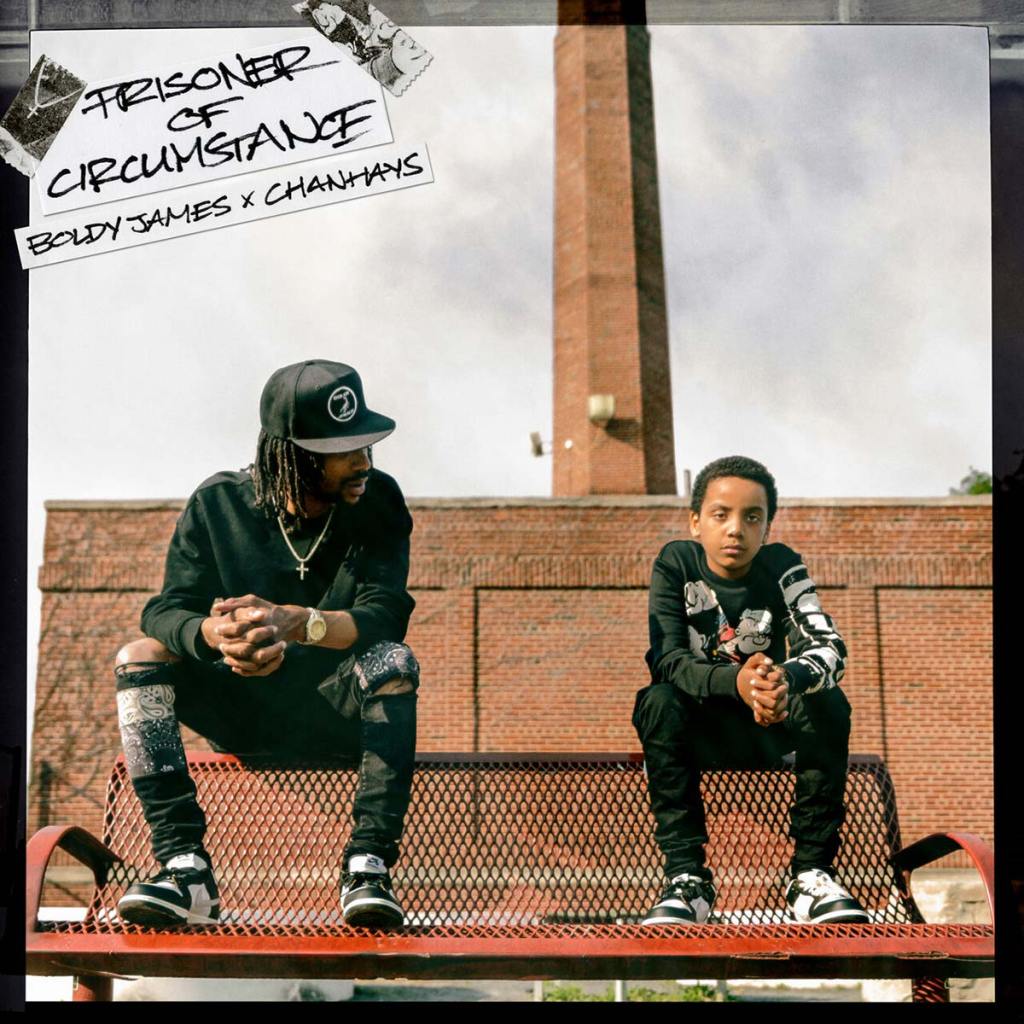 Even his near-fatal experiences like this year's car accident can't halt Boldy James' grind. The Detroit-bred street orator has unloaded his latest project, Prisoner of Circumstance, a few months later. Scored by Canadian boardsman ChanHayes, the EP runs seven tracks in length and finds James making the most of each second on this sparse, 22-minute offering. Prisoner of Circumstance's particularly impressive joints are "Shapeshifter," "The Love We Gave," "730," and "I Tried," making it another worthy addition to his catalog of collaborative one-offs. – P.B.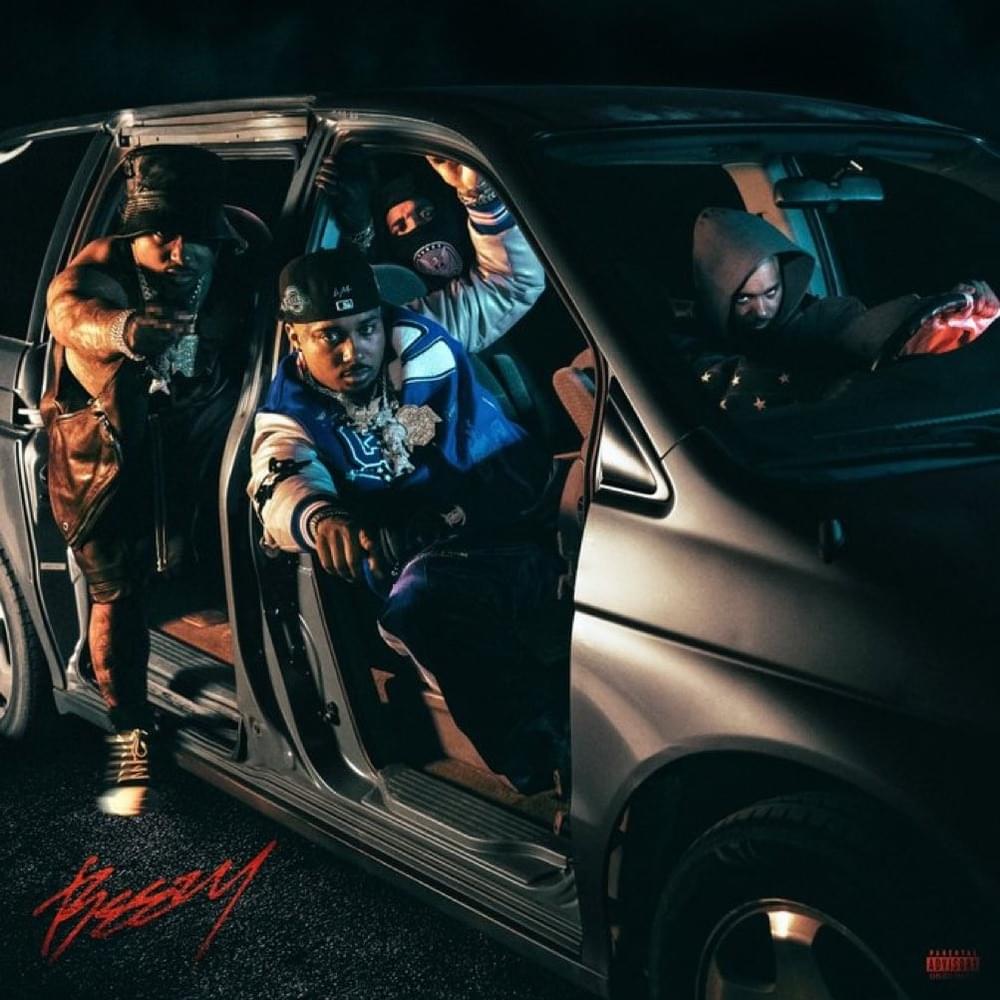 A little less than a year after his last drop, Catch Me If You Can, Doe Boy is back with BEEZY, the Freebandz rapper's latest release. The Midwestern rep delivers a loaded affair full of high-powered features from some of the biggest stars in the game on this 16-track project that offers a varied array of highlights. "I feel like Lil Beezy back in 2012," he declares on "Nonsense," a Buddha Bless-produced outing that is fairly reserved in comparison to the more explosive fare on the project. Ja Rule and Jennifer Lopez's "I'm Real" gets reworked into a shooters anthem on "Way I Walk," while Detroit rapper Babyface Ray joins Beezy to remind us it's all a "Number Game" on the first of a murderer's row of collaborative efforts. Boasting contributions from Future, Lil Yachty, G Herbo, DaBaby, Babyface Ray, Roddy Ricch, Don Toliver, EST Gee, Luh Tyler, Lola Brooke, Krayzie Bone, Bizzy Bone and more, BEEZY is chock-full of hearty, streetwise cuts and further adds to Doe Boy's noteworthy track record. – P.B.
Tyga, YG, BLXST – "West Coast Weekend"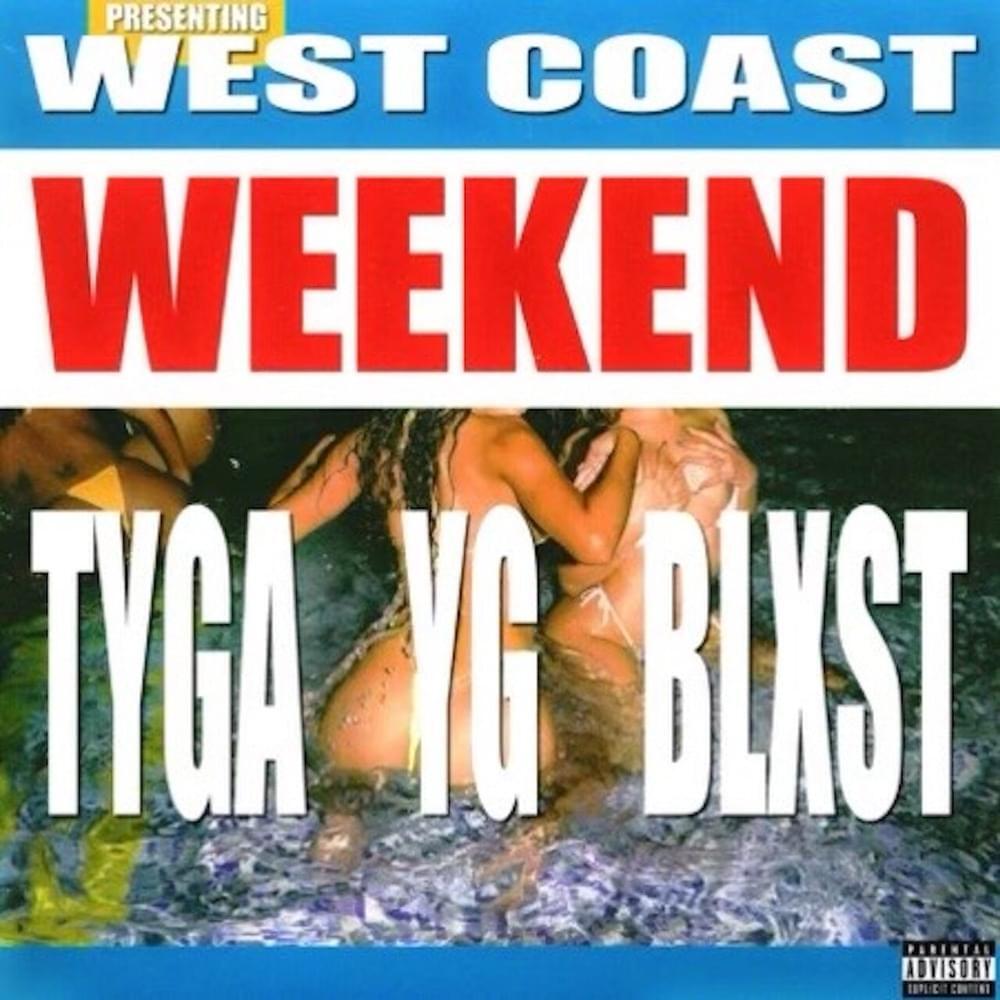 Who better to document a true "West Coast Weekend" than three of the coast's brightest stars, Tyga, YG, and BLXST? The track samples 2Pac's classic "All About U" and its production practically mandates dancing. "Ayy, it's a party on the weekend/ Got a lil' shawty, we creepin'/ Throw somethin' in my cup/ But I still can't show no love," BLXST sings. Tyga is well aware that the lady he is interested in is shady, but he's not looking for anything serious and is mainly focused on having a good time. He even encourages her to bring a friend along, who is seemingly meant to be for YG's entertainment. YG's bars are loaded with metaphors about Greyhound buses, playgrounds, and Meagan Good. His western drawl is as strong as ever, and together these three produce another record that may make its way into "song of the summer" discussions. After all, the word "weekend" is literally in the name. – A.S.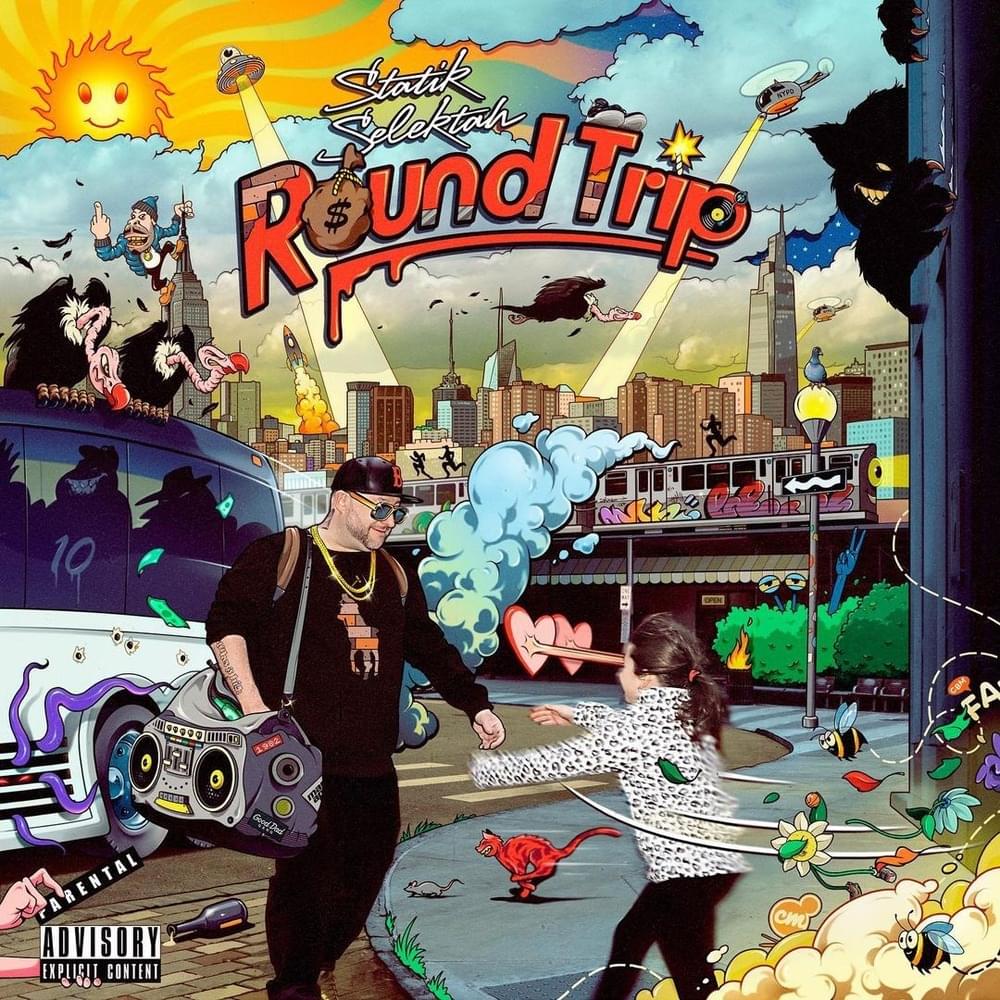 Legendary producer Statik Selektah is back with his new album, Round Trip. Selektah's latest feeds lovers of Hip-Hop's golden sound, thriving on crisp samples, head-bopping drums, and master-level lyricism. Round Trip features 20 tracks with a slew of both new and legendary emcees. Guest appearances feature the likes of Posdnuos of De La Soul, Ab-Soul, NEMS, Redveil, Millyz, Reuben Vincent, IDK, and more.
A true testament to the producer's ear for composition exists on "Unpredictable." The Wu-Tang cut finds Raekwon, Method Man, Ghostface, and Inspectah Deck sharper than ever on a modern boom-bap beat, allowing each rapper ample time in the spotlight. Statik chopped it up with VIBE to detail how he chose the emcees for his project and crafted his recent offering.
"That's what I've been doing since the mix tape game. Bringing artists, and some of these guys already have the ball rolling. It's cool to introduce them to the broader spectrum outside their fan base. I've been doing this since day one. So all my albums are primed," he expressed. "If you go back through my catalog I can be like, oh look this is this person's first time on an album in a store. Like for example Lucky 7 used to randomly grab that album. It was the first time Dave East was ever on a CD or vinyl. And Mac Miller on Population Control. Joey on Extended Play. That's what my albums are known for, so I'm going to take the OGs and legends and mix them…keeping that going." – Marc Griffin
Central Cee And Dave – Split Decision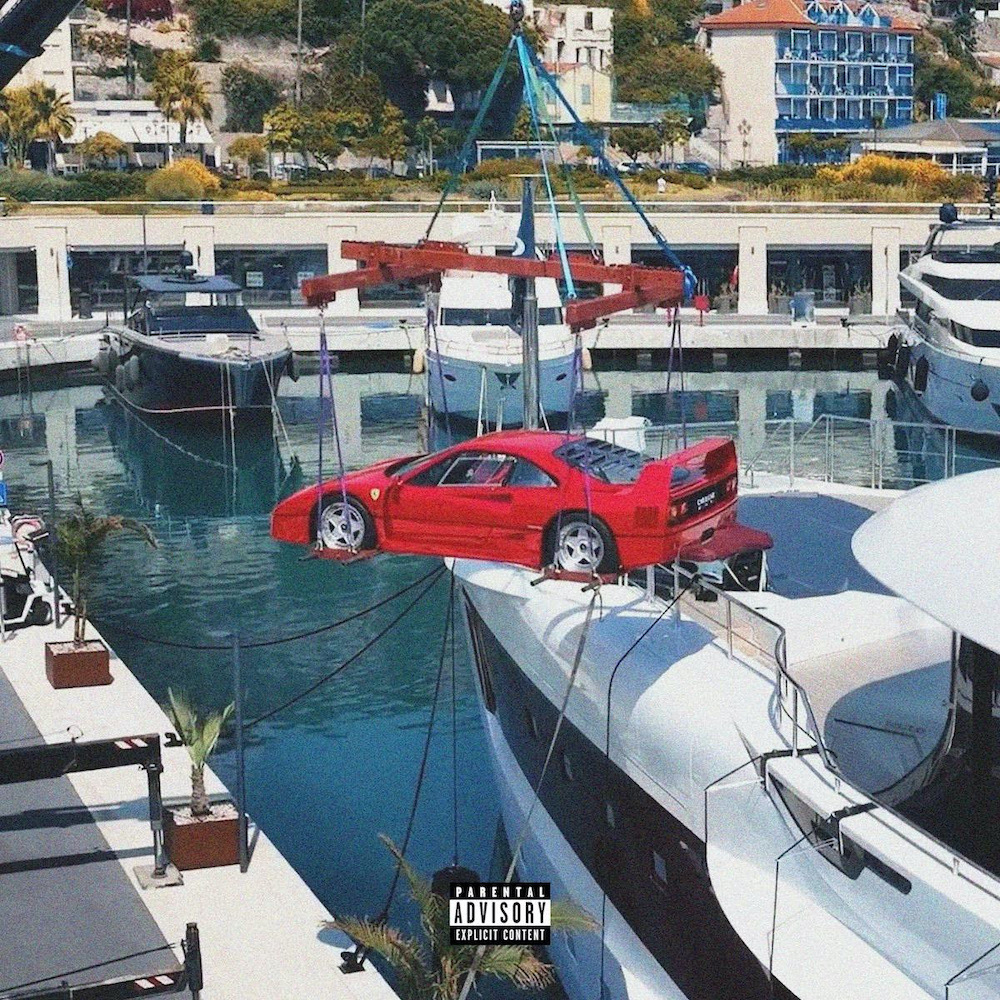 Central Cee and Dave may have delivered the best project of 2023 in Split Decision and it is only four songs. Less is truly more when you encounter tracks like "UK Rap" and "Our 25th Birthday." In a world where drill beats and catchy lines can feel forced, these two made it refreshing. They combine humor, confidence, charismatic inflections, and versatile flows into an undeniably great 16-minute experience. It's one of those projects that makes you want more, but you revel in the fact that they focused on the quality of the four tracks instead of being too indulgent. In essence, they chose the proper side when faced with a Split Decision. – A.S.
Rob49 – 4God II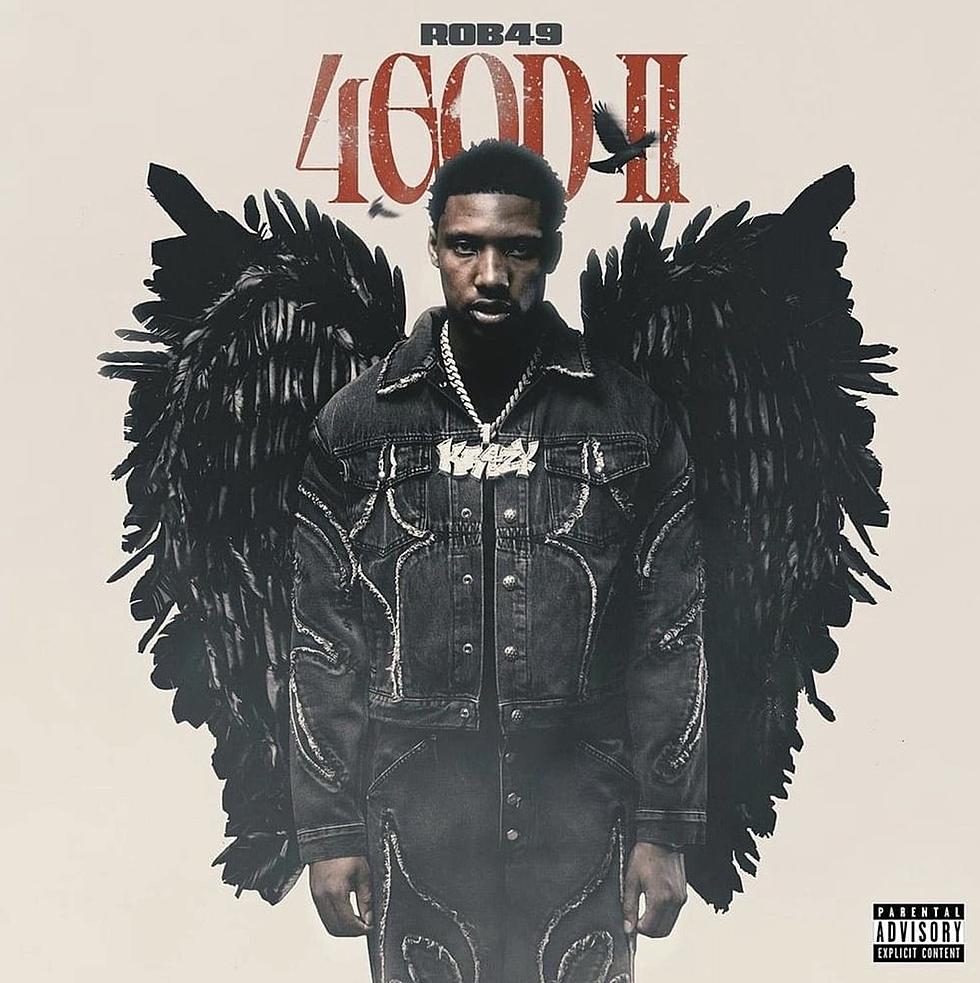 New Orleans rapper Rob49's name is one I've noticed in passing on numerous occasions but wasn't quite sure what to make of it. Yet, after doing the research, like Shaq, I'm apologetic about not being familiar with his game sooner. The rising spitter left an instant impression after taking in his latest offering 4GOD II. Rapping with a vengeance, Rob49 assaults a booming backdrop on "Bentley Mulsanne," which finds him basking in the spoils of his success and staying weary of the rivals and the law. NOLA icon Birdman pops up on "Woedy," while Roddy Ricch links for the aggressive "TRX," which finds the Cali chart-topper putting his melodic skills on the back-burner and showcasing his lyrical chops. While the replay value of solo outings like "Staying to Myself" and "Flexing" rate high, his collaborative numbers alongside DaBaby, Trippie Redd, G Herbo, YTB Fatt, Icewear Vezzo, and NoCap help strengthen 4GOD II's overall staying power. It has us keen on seeing what Rob49 has next up his sleeve. – P.B.
Fat Trel – Nightmare on E Street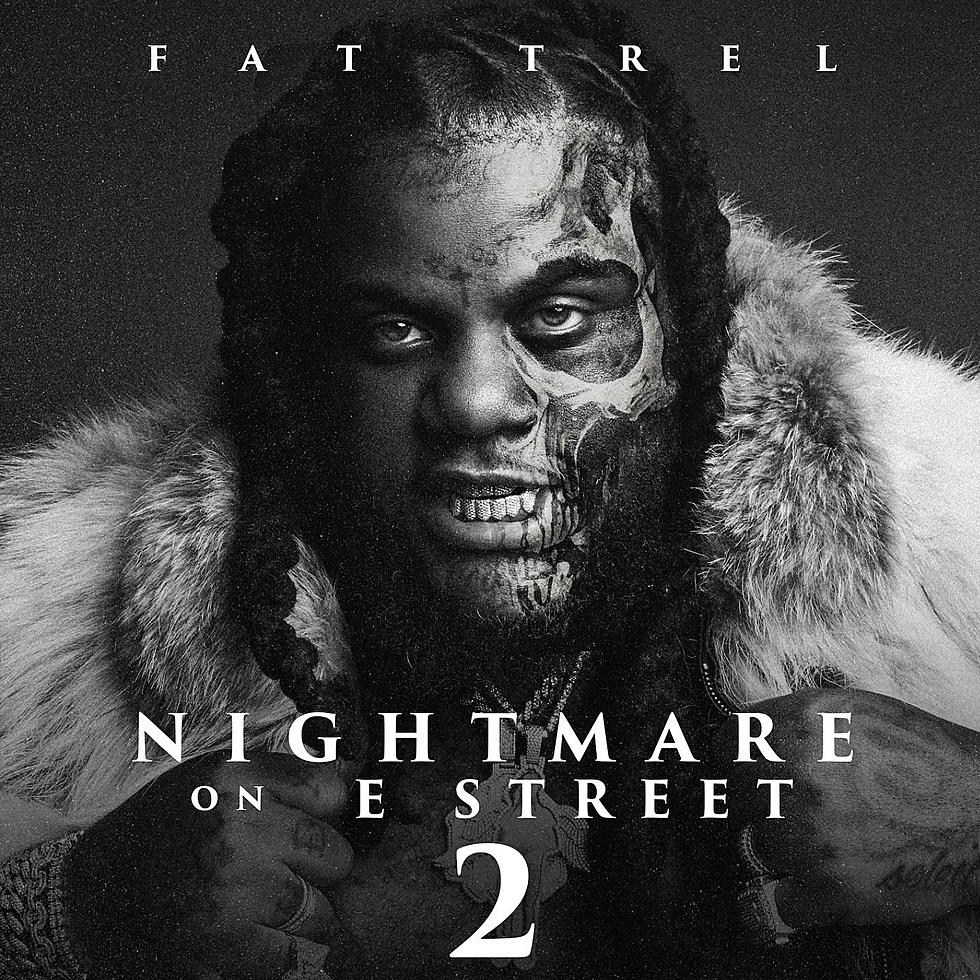 Having reacclimatized himself back to society following his prison release in November 2022, Fat Trel looks to get back in the swing of things with his new project Nightmare on E Street 2, the long-awaited sequel to his acclaimed 2012 project. Despite the time off, the D.C. rep sounds refreshed and rejuvenated throughout the tape, beginning with "Art," an organ-driven number that finds him flossing and sliding on opps. "This ain't just a verse, this art/ I can't give a bi**h my heart," Trel scoffs over the Atomix-produced soundscape, instantly putting listeners on notice that he's fully locked in and prepared to pick back up where he left off prior to the bid. The onslaught of heaters continues with the boisterous "Like That" and "Ni**a What," the latter of which is liable to cause noise disturbance alerts if played at maximum volume. Featuring appearances from I AM NORTH EAST ("Elite"), Hunxho ("Ambition"), Icewear Vezzo ("Str8 Drop") and Big Boogie ("Finsta"), Nightmare on E Street 2 marks a confident and triumphant return for Gleesh. He'll soon regain the steam that initially made him a top prospect. – PB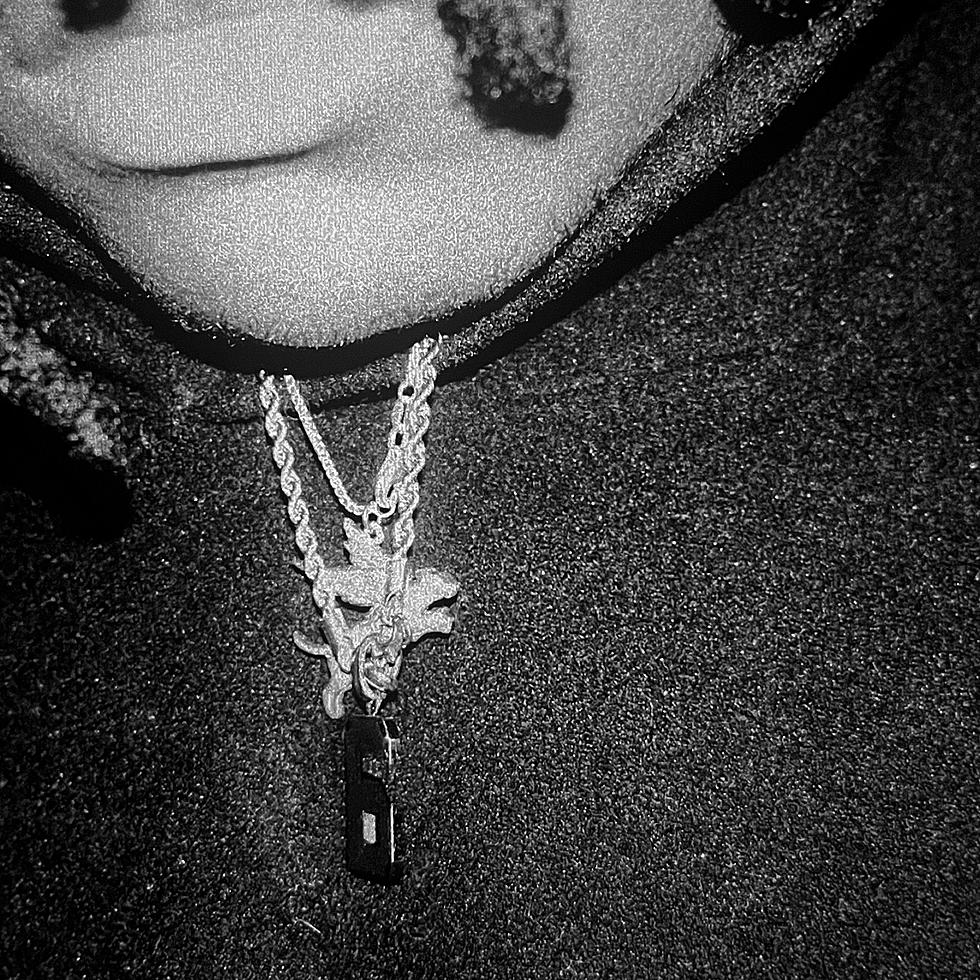 Kenny Mason is on a roll. The Atlanta rapper doubled up on his 3 project with 6, his latest EP in his numerically-inspired series. Electric guitar riffs and brooding keys are layered atop 808s on "Darkside," an opening salvo on which Mason beckons listeners to his realm, where heavy artillery and survival tactics are required. "I keep it concealed in the function/ Ready for nonsense/ I done had con friends since a young kid/ I seen a nun sin," the 28-year-old spitter raps over production by Coupe and Poison Thorn, both of whom also contribute to "I GOT," a plodding selection apt to have you chanting along by hook's end. "Dracula," "100 or Nun," and the Project Pat-assisted "Stack It Up" are also selections that make this nine-track offering one to explore. – P.B.
7xvethegenius and DJ Green Lantern – The Genius Tape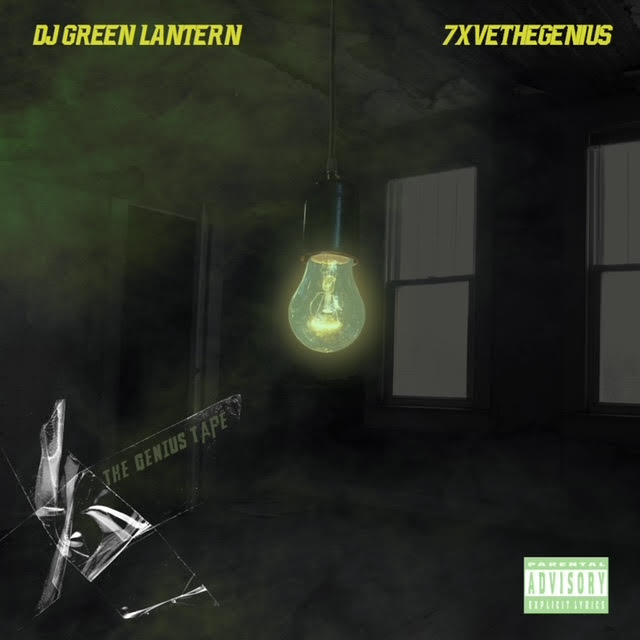 Buffalo's ascension as a hotbed for rap talent is no longer avoidable, as the upstate New York city has served as a launching pad for rhymers of all genders. Next up from the home of the Bills is 7xvethegenius who teamed up with DJ Green Lantern for The Genius Tape, her first full-length release since gaining the rap world's attention with her standout appearance on "Crack In The Ninety's" off Conway The Machine's From King To A GOD Deluxe album. The Drumwork Records artist brings the heat on this outing, attacking each instrumental set before her with reckless abandon. Produced in its entirety by DJ Green Lantern, The Genius Tape features additional contributions from Conway The Machine, Rome Streetz, Che Noir, AA Rashid & TF.
Khemist – "Streets Don't Love No One"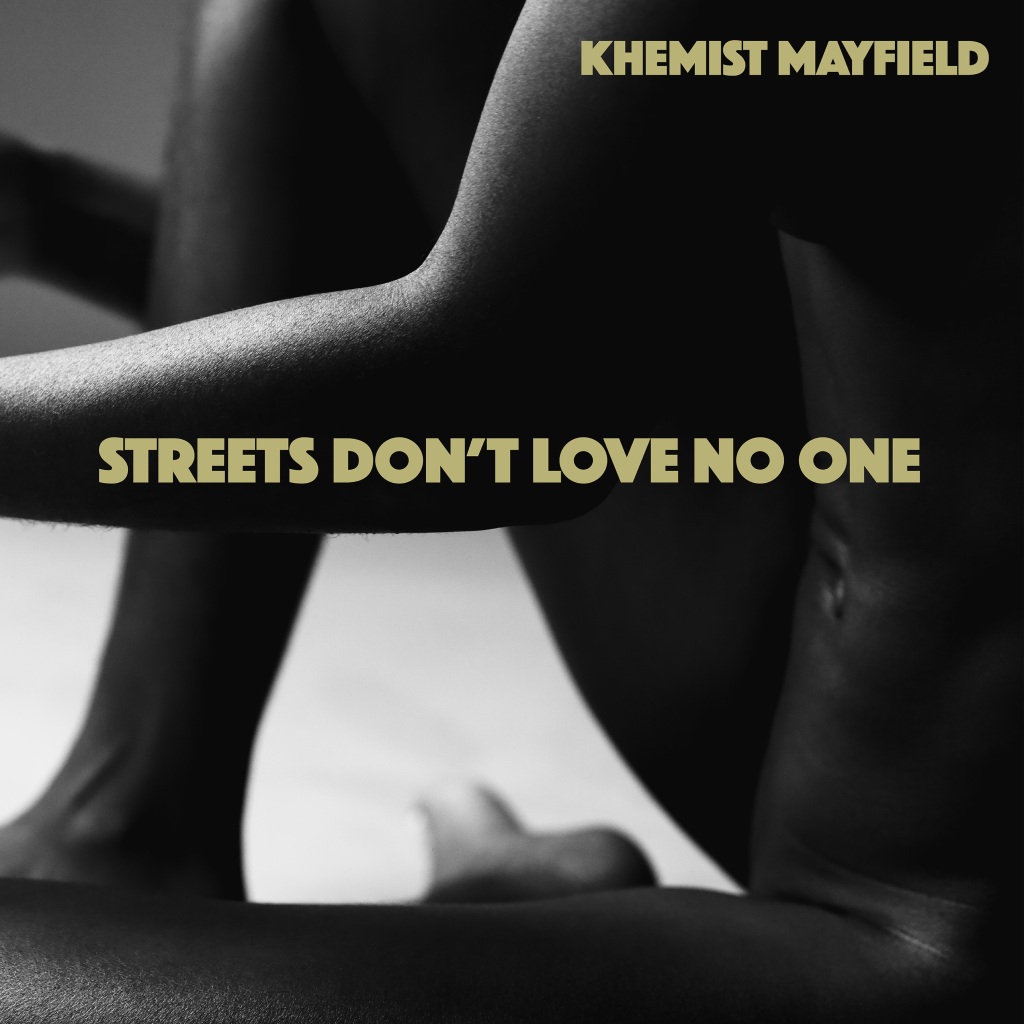 Philly rapper Shawn Smith delivers his new EP Hope Dealer, an eight-track project on which the Roc Nation signee displays his lyrical guile and wit. Deploying a relentless flow on "Chain Gang Freestyle," Smith gets clever, rapping, "It's snow on point, like passing George Lynch the ball/ It's 2022, they still ain't pass no lynching law/ So how am I an opp when I lent you sauce" on the Don Cannon-assisted opener. More than mere bar-driven cuts, Hope Dealer finds the rhymer showcasing his versatility with the smoothed-out single "History" featuring Rayven Tyler, and the string-laden groove "On Me' with Taylor Green. Ant Clemons makes an appearance on "Pain Away," while Smith closes out Hope Dealer with "Black Don't Crack," an intense finale cut that finds the up-and-comer expressing survivor's remorse amid a defiant air of perseverance. – P.B.
Vic Mensa – '93 to '23: VICTOR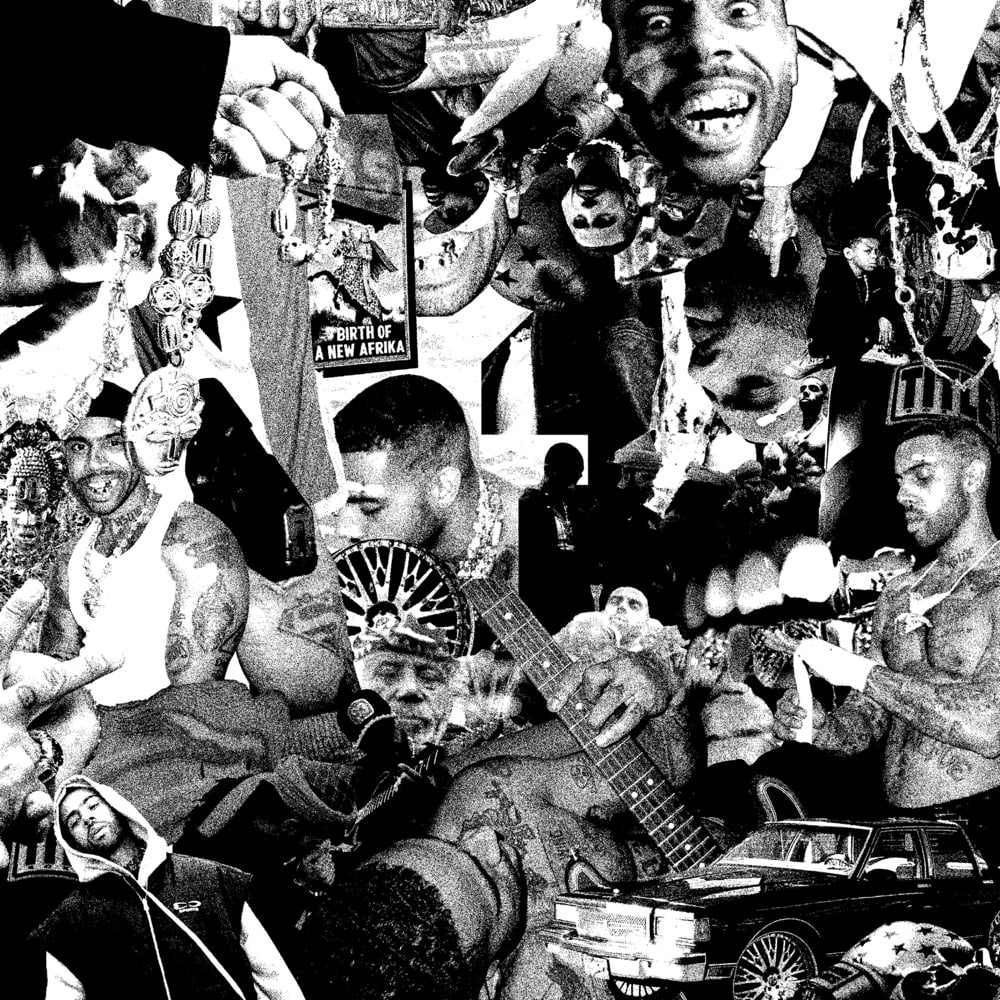 Vic Mensa tosses out his latest long player 93′ to 23′: VICTOR, a compilation of the rapper's greatest hits and fan favorites from his various studio albums and EPs. In addition to memorable cuts like "Say I Didn't," "Homewrecker," "16 Shots," and "Heaven On Earth, the project also includes new joints such as "$wish," the lead-single featuring Chance the Rapper and G-Eazy. – P.B.