Yung Miami And GloRilla Tease Verses On Latto's "Put It On Da Floor"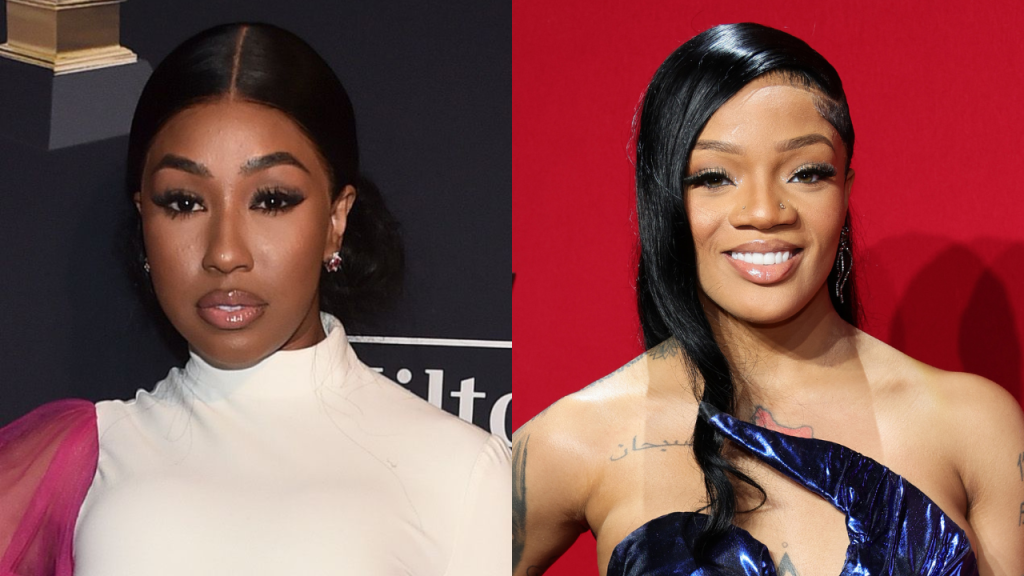 Yung Miami And GloRilla Tease Verses On Latto's "Put It On Da Floor"
6695
Yung Miami and GloRilla shared their verses penned for Latto's viral track "Put It On Da Floor." On Monday (June 19) the rap girls revealed proof of their original rhymes over the Go Grizzly, Squat Beats, and Ben Hogarth-produced track on social media.
The City Girls member shared two portions of her verse on Twitter, first with the peeking eyes emoji and the second, highlighting her favorite part. Latto encouraged the "Act Bad" rapper to release the full version.
"Caresha pleaseee no cap in ur rap okk," wrote the Georgia representative, sharing the snippet.
GloRilla has eyed adding a verse to "Put It On Da Floor" for a few weeks. The Grammy Award-nominated rapper shared her desire to have fun with the song on Twitter earlier this month with support from Cardi B.
"Ian did a remix since I blew up but da Streets keep telling me to remix put it on da floor & I think I'm finna listen," she shared earlier this month. "Dat mf too hard."
The Bronx native responded "DO IT !!!!!!" after appearing on the song's only official remix so far, "Put It On Da Floor Again," which premiered at the top of June.
Sharing an image on Monday teasing her verse, the 23-year-old appears to have taken the advice from her fans and her "Tomorrow 2" collaborator.
Initially released earlier this year, "Put it On Da Floor" adds another successful record to Latto's growing catalog. Adding Cardi B to the remix took the song from a Tik-Tok hit to the top of the charts. "Put It On Da Floor Again" entered Billboard's Hot R&B/Hip-Hop Songs chart at No. 6 after the two women linked up.
The visual features cameos from Offset, Baby Drill, and Louisiana State University women's basketball star Angel Reese. Watch "Put It On Da Floor Again" below.