Young Thug's New Song "Jonesboro" Raises Eyebrows As It Addresses Snitching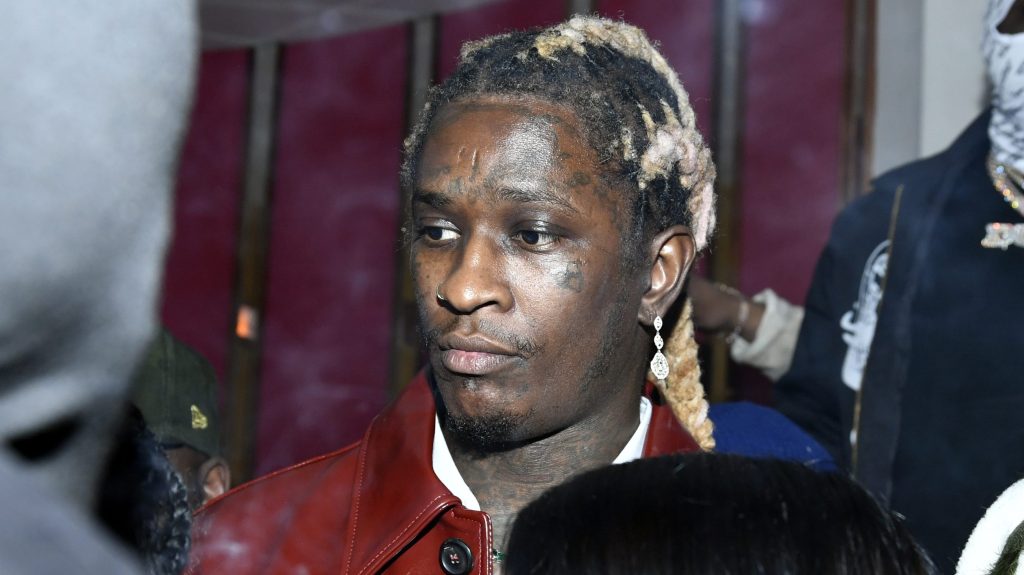 Young Thug's New Song "Jonesboro" Raises Eyebrows As It Addresses Snitching
7416
Young Thug released his new album, BUSINESS IS BUSINESS, on Friday (June 23) from behind bars. As many fans were excited to not only hear new music from Thugga and know what's been on his mind, others noted some of his questionable lyrics.
In the track "Jonesboro," the YSL pioneer raps about an unnamed person snitching and fans immediately began speculating that he may be talking about his frequent collaborator, Gunna. In December, many began accusing the Atlanta rapper of telling on Thug in return for his release from jail.
The lyrics in question are, "Y'all ni**as just a bunch of d*kes, fu**ing ni**as/ Ni**as told and he was my homie/ I can't miss him, ain't nobody feel him." 
The track pays homage to Thug's old neighborhood in Atlanta. Listen to the track below:
Gunna also released an album last week, titled A Gift & A Curse. In his fourth studio album under the YSL imprint, the 15-track project has no features. Throughout the project, Gunna speaks on those who said he snitched, his falling out with many of his friends, and also recalls his time incarcerated.
On the track "I Was Just Thinking," in particular, the rapper reassures Thugga that he would never jeopardize their friendship by ratting on him. 
"That's four walls talkin' to you, tellin' you you gone/ Only I done criеd, 'cause this feelin' for my bro (King Slime)/ And you know my mind, you done watched that ni**a grow/ I know you hear the lies, it's your lil' brother, my folk/ Yeah, I had popped out, but don't let 'em say I told," he raps.
Young Thug's new album, executive produced by Metro Boomin, features musical assistance from Drake, Future, 21 Savage, Young Thug, Lil Uzi Vert, but none from Gunna.
Take a listen to BUSINESS IS BUSINESS below: