Young Thug's Father Says Gunna Hasn't Done Anything That Can Hurt Rapper's Case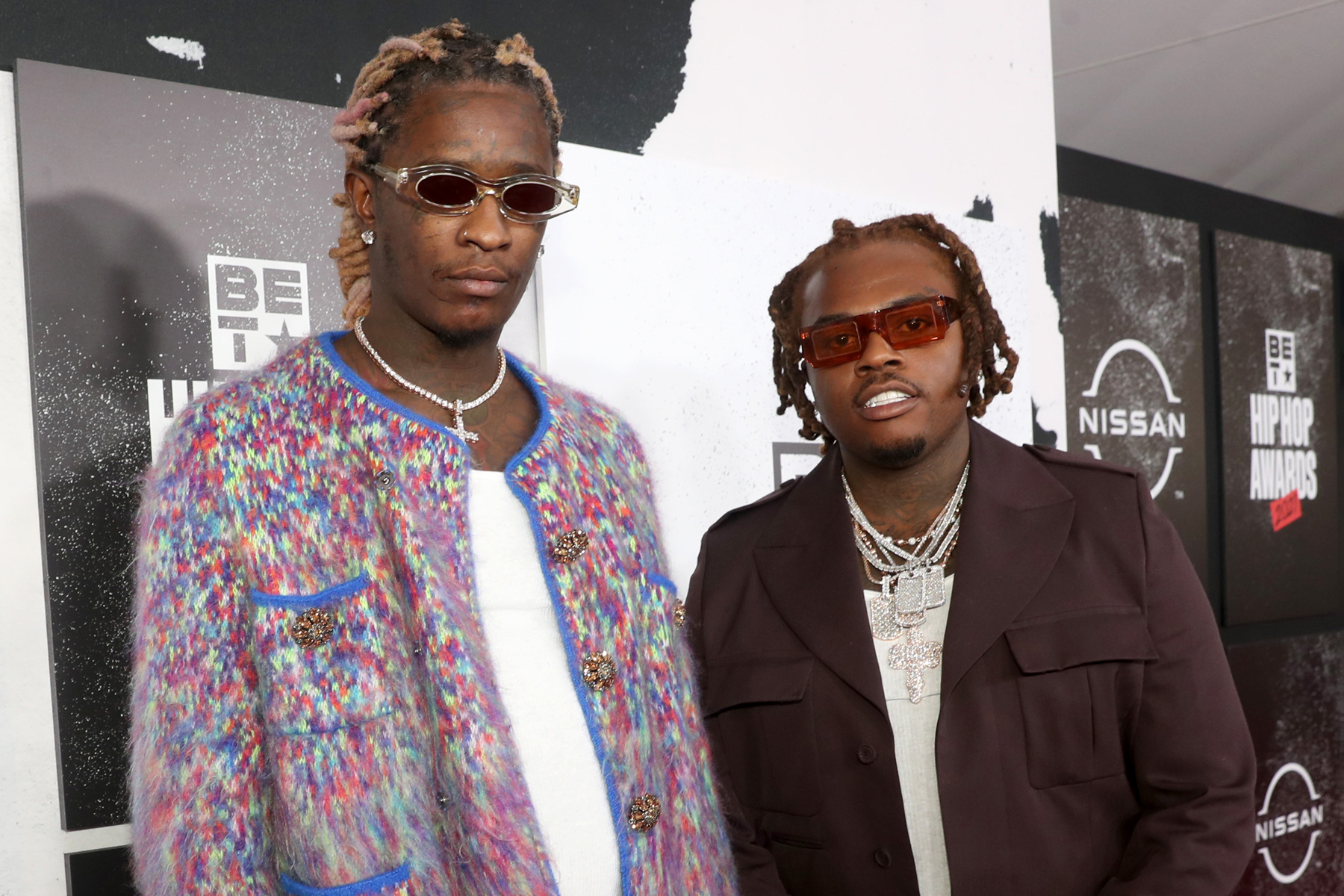 Young Thug's Father Says Gunna Hasn't Done Anything That Can Hurt Rapper's Case
7828
Over the last several months, social media has been rampant with theories that Gunna snitched on Young Thug to get out of jail while Thugger remains behind bars.
Gunna was released from prison on December 14, 2022, just over seven months after his arrest in May. Both he and Young Thug had repeatedly been denied bond. The rapper entered what is known as an Alford plea, which permits him to admit guilt while still maintaining his innocence, to a charge of racketeering conspiracy. As part of the agreement, his five-year sentence was reduced to time served and 500 hours of community service.
Young Thug, on the other hand, remains incarcerated and is one of the eight defendants standing trial. Gunna has seen commercial success in recent months with the release of his new album a Gift & a Curse which spawned the hit single 'Fukumean'.
In a new interview, Young Thug's father Jeffrey Williams Sr. makes it clear to the public that all the snitching rumors against Gunna are false since he hasn't done or said anything that would hurt Thug's case. Watch the clip below.
Young Thug's dad:

"I love Gunna… Gunna hasn't done anything whatsoever that can hurt us on this case. Period. " pic.twitter.com/jbIsvzGNA0

— THUGGERDAILY ひ (@ThuggerDaily) September 16, 2023
In late August, it was reported that the YSL RICO trial has been put on hold for now, while a separate defendant is tried in another murder case. Young Thug was arrested in May 2022 after authorities searched his home, resulting in a 88-page RICO indictment.