Young Nudy's "Peaches & Eggplants" single with 21 Savage goes gold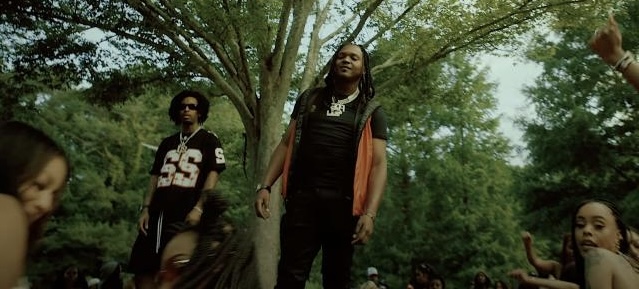 Young Nudy's "Peaches & Eggplants" single with 21 Savage goes gold
6283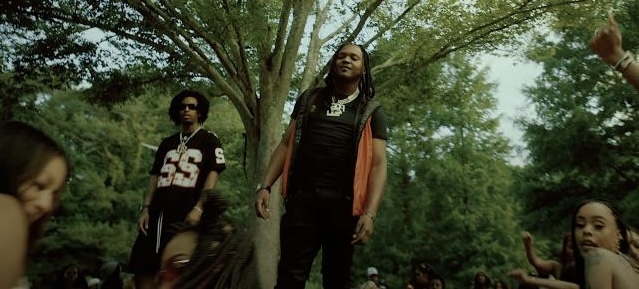 Young Nudy & 21 Savage's "Peaches & Eggplants" goes gold 
Young Nudy is currently experiencing the success of his his biggest record to date. This is with "Peaches & Eggplants," which appeared in his "Gumbo" mixtape, in February. This project contained 13 new songs, as all of them were named after food, as Nudy has commonly named songs after these items, over the course of his career. Furthermore, Peaches & Eggplants also included a huge feature from fellow East Atlanta native and cousin, 21 Savage.
As a result, Peaches & Eggplants began to soar in popularity, a month after Gumbo's release. Currently, it stands at number 63 on the Billboard Hot 100 chart.
Meanwhile, Peaches & Eggplants has reached another key milestone. According to Chart Data, it is now certified gold in the US, by the RIAA. This comes after selling over 500,000 units. The video for this collaboration went on to be released this month, which has also since gone viral.
Nudy also recently wrapped up his latest headlining tour, this past spring. This was in partnership with Rolling Loud, as it began in San Diego, on March 1. The tour concluded on April 20, in Atlanta.
[embedded content]
Young Nudy & 21 Savage's "Peaches & Eggplants" goes gold