Kylie Jenner and Jordyn Woods spotted hanging out together, four years after incident of Tristan Thompson cheating on Khloé Kardashian with Woods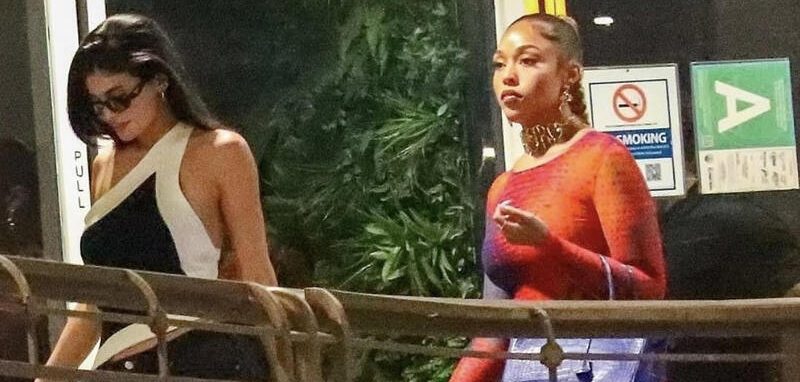 Kylie Jenner and Jordyn Woods spotted hanging out together, four years after incident of Tristan Thompson cheating on Khloé Kardashian with Woods
14832
Jordyn Woods and Kylie Jenner meet for first time time since 2019
On Sunday night, Jordyn Woods and Kylie Jenner were spotted hanging out together at what appears to be a restaurant in Los Angeles. Photos surfaced of Woods walking behind Jenner, as they were entering the establishment together.
As a result, many on social media are surprised that Jenner and Woods reunited again. The two used to be best friends, but that no longer became the case after NBA player Tristan Thompson cheated on Khloé Kardashian with Woods. That was as a result of Thompson being spotted kissing Woods inside of a nightclub.
Therefore, that incident caused the Kardashians to unnecessarily bash Woods, but continued to welcome Thompson back into the family. This is despite Thompson continuing to cheat on Kardashian, and even having a child with another woman on her, in 2021.
Meanwhile, over the past several years, Woods has been dating Minnesota Timberwolves star, Karl Anthony-Towns. Woods was also a great support system for KAT, after losing many family members to COVID-19. Jenner has been rumored to be getting back with her baby daddy Travis Scott again, but that is not the case as of now.
Jordyn Woods and Kylie Jenner hang out four years after Tristan Thompson incident