Young Guru Calls Timbaland's AI Music Plans "Dangerous And Corny"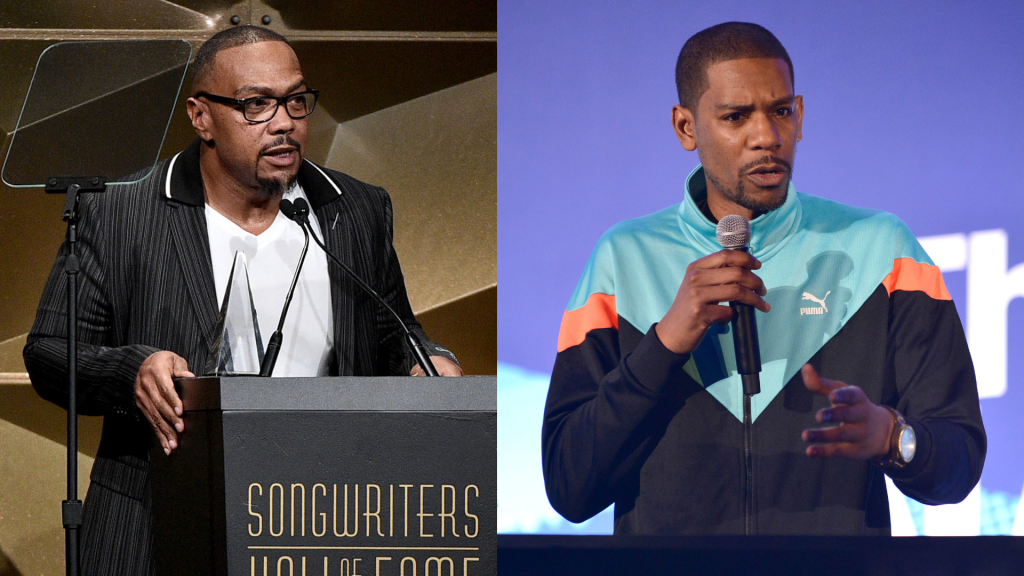 Young Guru Calls Timbaland's AI Music Plans "Dangerous And Corny"
6386
Timbaland's goal to "revolutionize" how AI software is used within music has made a lot of people unhappy. Young Guru spoke out this week, calling the 51-year-old's plans "dangerous and corny."
"@Timbaland I love you my brother. You know I do," the revered engineer wrote on his Instagram story on Thursday (May 18). "But this ain't it!!! This is dangerous and at a basic level it's corny!! I will be on the side of the luddites."
This post came just days after Timbo told Forbes that he plans to found a startup that will "commercialize artificial intelligence software" in hopes of "revolutionizing how songs are made." The GRAMMY winner's goal is to facilitate making money without creators having to dole out as many upfront costs as they currently do to make songs. Beyond that, he hopes to give producers the opportunity to work with deceased artists through AI software.
Timbaland co-founded Light Energy Labs, the company that will make the software alongside Zayd "Creatrgod" Portillo, in Miami back in 2022. The "Give It To Me" artist hopes this will benefit emerging and established artists by opening up an "unprecedented world of creativity in music" and jumpstarting the "new era."
Young Guru has previously spoken about his disdain for AI software after hearing an AI-generated Kendrick Lamar song back in February. He touched on the legal and ethical aspects of the matter, as well as what is possible outside of music in a lengthy Instagram post.
"You can copyright a song, or a speech but not the voice itself!!!" Guru wrote. "You can literally create a song or an album in the voice of your favorite musician. And this is just music. The ability to create a Manchurian Candidate scares me. Think about that in every industry."