Coi Leray Announces Sophomore Album 'Coi'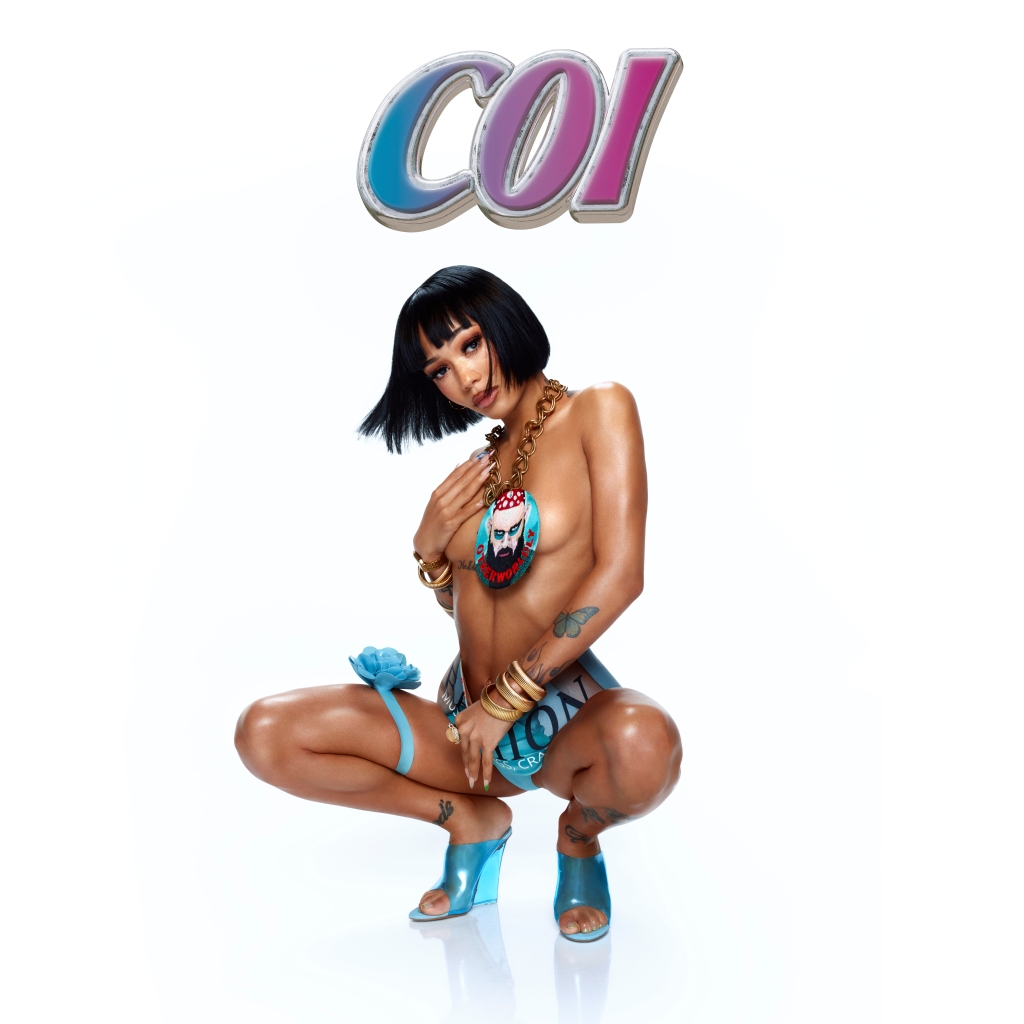 Coi Leray Announces Sophomore Album 'Coi'
4017
Coi Leray has officially initiated the start of a new era. On Friday (May 19), the 26-year-old confirmed her sophomore album Coi, sharing the cover art and revealing a release date of June 23.
According to a press release, the project boasts 15 tracks ranging in musical genres including rap, rock, pop, reggae, and dance. Joining the "Blick Blick" rapper on her pending album are David Guetta, Saucy Santana, Giggs, Lola Brooke, and Skillibeng.
Her two most recently released singles "My Body" and "Bops" will also appear on Coi.
In sharing the album artwork, which features the New Jersey native posed topless in teal wedge heels, she also teased a new song. Described by the rapper on Instagram as "One of my favorite songs off my project," the snippet to "Make My Day" samples "Pump Up The Jam" by Technotronic.
Her song "Players", which opened the door for Coi Leray to become the voice of the WNBA's More Than Game campaign, also features an easily recognizable beat. The chart-topper samples Grandmaster Flash and the Furious Five's 1982 single, "The Message."
Shortly after announcing the new LP and teasing "Make My Day," the multitalented performer faced critique for using another sample. She issued a response, offering her aforementioned singles and other songs in her discography that do not rely on nostalgic mixes and melodies.
"Bops doesn't have a sample," she tweeted, adding a taunting emoji. "no more parties didn't have a sample , Twinnem no sample , big purr no sample… but when I do a sample I BODYYYYY THAT MF !!!!"

The East Coast musician released her debut album Trendsetter in 2022. With 20 songs, the project features Nicki Minaj, Fivio Foreign, H.E.R., Lil Durk, Polo G, Pooh Shiesty, and more.
"I always told myself, like, 'Yo, I'm a superhero.' And at the end of the day, no matter what, there's always a villain in every superhero movie and I'm ready for whatever," explained the "Hollywood Dreams" artist to PEOPLE in an interview published earlier this month. "I know that I have the ability to make amazing songs, [and] be one of the biggest artists. And on top of that, be one of the biggest influential artists — whether it's in mental health, body positivity, fashion."
As fans countdown to Coi check out Trendsetter below.