YK Osiris posts second apology to family and supporters after forcibly kissing Sukihana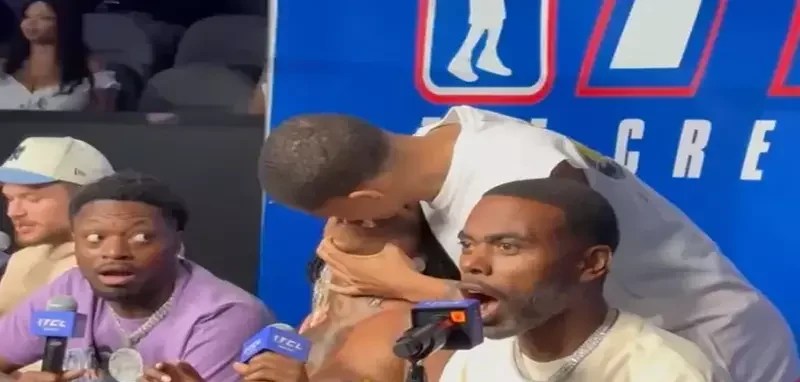 YK Osiris posts second apology to family and supporters after forcibly kissing Sukihana
8961
YK Osiris apologizes to supporters & family after Sukihana incident
YK Osiris has been receiving plenty of backlash online, this week. This is as a result of a video going viral last weekend, where he was forcibly kissing Sukihana from behind, after a Crew League basketball game in Atlanta. Osiris had his hand on Sukihana's neck, as she was visibly surprised at what happened. However, Osiris was all smiles about the situation.
Furthermore, Osiris went on to pen a lengthy apology to Instagram. He emphasized that he needed to know about consent, and felt embarrassed about the situation. But, Sukihana did go on to accept his apology, and explained how she wanted to give Osiris grace and forgiveness.
Meanwhile, Osiris is also now apologizing to his family and supporters for this incident. He also plans to finally release new music, after losing passion for it.
"I apologize to my family and supporters I keep letting y'all down. I want to be a better person and focus on my purpose and that's music, I love y'all so much fr. Don't wry I got a gift for y'all, since I been bull shitting these past years. I lost everything, my mind, my family, my love for music, I just need help fr." 
There's now timetable for this new music from Osiris, as it appears that he's trying to learn from his recent mistakes. His last single came last July, which was "Be My Girl."
Check out YK Osiris' second apology to Sukihana, as well as his friends, and family, below.
YK Osiris apologizes to supporters & family after Sukihana incident