YK Osiris apologizes to Sukihana for forcibly kissing her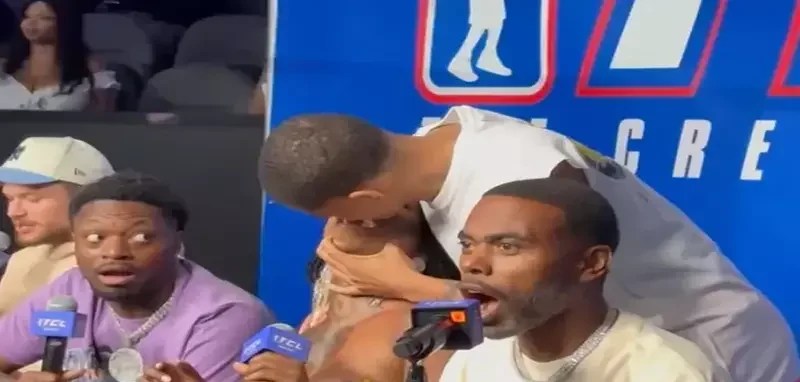 YK Osiris apologizes to Sukihana for forcibly kissing her
5871
YK Osiris apologizes to Sukihana after forcibly kissing her 
YK Osiris has been catching a lot of heat on social media this week, due to him going viral for forcibly kissing Sukihana. That went down after a Crew League basketball event in Atlanta, at State Farm Arena. Therefore, Osiris grabbed Sukihana from behind, held her neck, and began kissing her, which really caught her by surprise.
On Wednesday, Sukihana went on to vent about this situation on Twitter. As a result, she admitted that this has caused her to revert to drinking again, after she previously stopped.
"I drink to hide that I'm very sensitive. I feel things more then the average person. I stopped drinking yesterday but today I've been crying all day. I asked God to strengthen me and use me to help others and to order my steps in his word. I just want to go away for awhile."
Meanwhile, Osiris is now apologizing for his actions, on Instagram, after many say that he committed sexual assault. He took to his Instagram stories to admit his faults and for what he did to Sukihana.
Check out YK Osiris' full apology to Sukihana, on Instagram, below.
YK Osiris apologizes to Sukihana after forcibly kissing her