Snoop Dogg and Jack In The Box release the "Munchie Meal"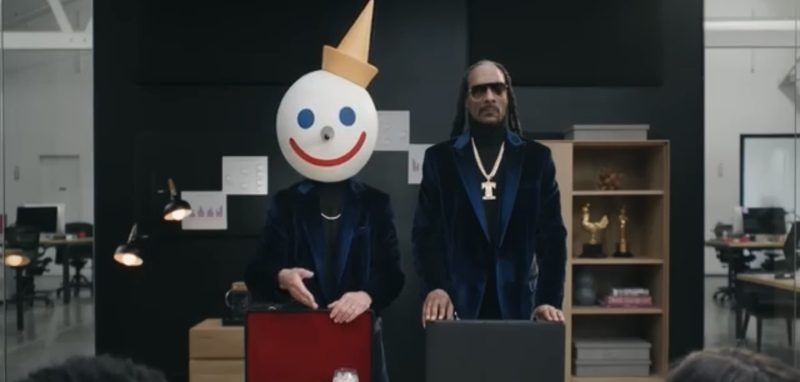 Snoop Dogg and Jack In The Box release the "Munchie Meal"
5665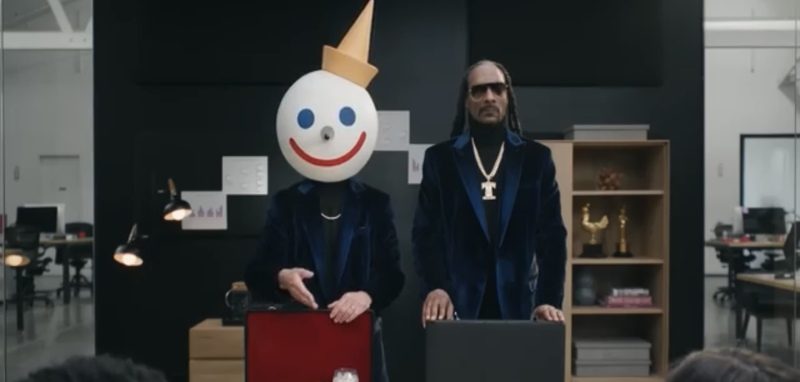 Snoop Dogg and Jack In The Box release "Munchie Meal"
Jack In The Box has been a popular fast food chain on the west coast for several decades now, as they've since expanded to various locations out east, well. They specialize in burgers, chicken sandwiches, and much more.
Meanwhile, Jack In The Box has announced a major collaboration. The fast food chain has just revealed that they've linked up with Snoop Dogg, to release the "Munchie Meal."
The two released a commercial on social media, where Snoop is joined alongside the Jack In The Box mascot, with matching blue suits. Furthermore, Snoop's 1993 "Who Am I? What's My Name" single was heard playing in the background. As a result, they also opened brief cases, which contained the Munchie Meal. The items included in this meal are a Spicy Sauced & Loaded Chicken Sando, a taco, Seasoned Curly Fries, and a large fountain drink.
However, Snoop and Jack In The Box's Munchie Meal is available for a limited time. Fans can make this purchase all the way until August 7.
Check out a closer look at Snoop Dogg and Jack In The Box's Munchie Meal, which is available now, below.
Snoop Dogg and Jack In The Box release "Munchie Meal"