Watch The So So Def 30 Medley Performance at BET Hip Hop Awards Ft. Ludacris, Nelly, Bow Wow, More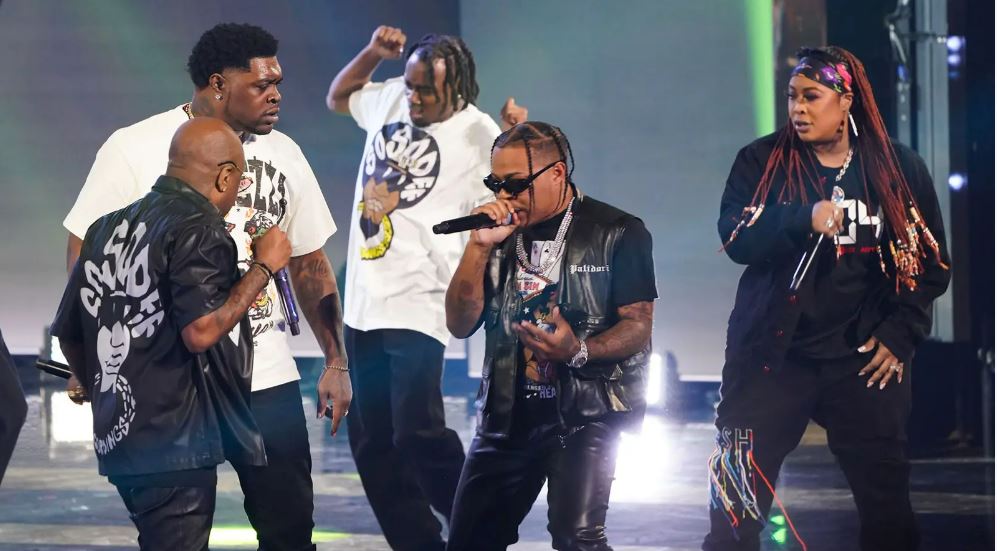 Watch The So So Def 30 Medley Performance at BET Hip Hop Awards Ft. Ludacris, Nelly, Bow Wow, More
9682
The much awaited So So Def 30th anniversary performance took place at the BET Hip-Hop Awards on Tuesday night in celebration of 50th anniversary of Hip Hop.
As we know, established in 1993 by Dupri, So So Def became an iconic label, churning out chart-toppers and shaping the sound of a generation. The amazing performance kicked off with Jermaine Dupri doing a verse followed by Ludacris taking over the stage with 'Welcome to Atlanta'.
What followed was more hits — Bone Crusher came with 'Never Scared', Nelly did 'Grillz' and Chingy and Tyrese did 'Pullin Me Back'. JD then brought out Dem Franchize Boyz, Jermaine Dupri, Da Brat, and Bow Wow to finish it off with a melody of hits. Watch it below.
WELCOME TO ATLANTA WHERE THE PLAYAS PLAY!

30 years of So So Def putting on for hip hop and being influential to the culture. WHAT A PERFORMANCE!🔥🔥 @jermainedupri, @Ludacris, @LilJon, @ChingyFulldekk, @sosobrat, @smoss and more! #HipHopAwards #BET pic.twitter.com/wkcTMJPtP2

— #HipHopAwards (@HipHopAwards) October 11, 2023