Watch Meghan Trainor Debut 'Blink' and See Shania Twain Rock Her Hits at Red Dress Collection NYFW Show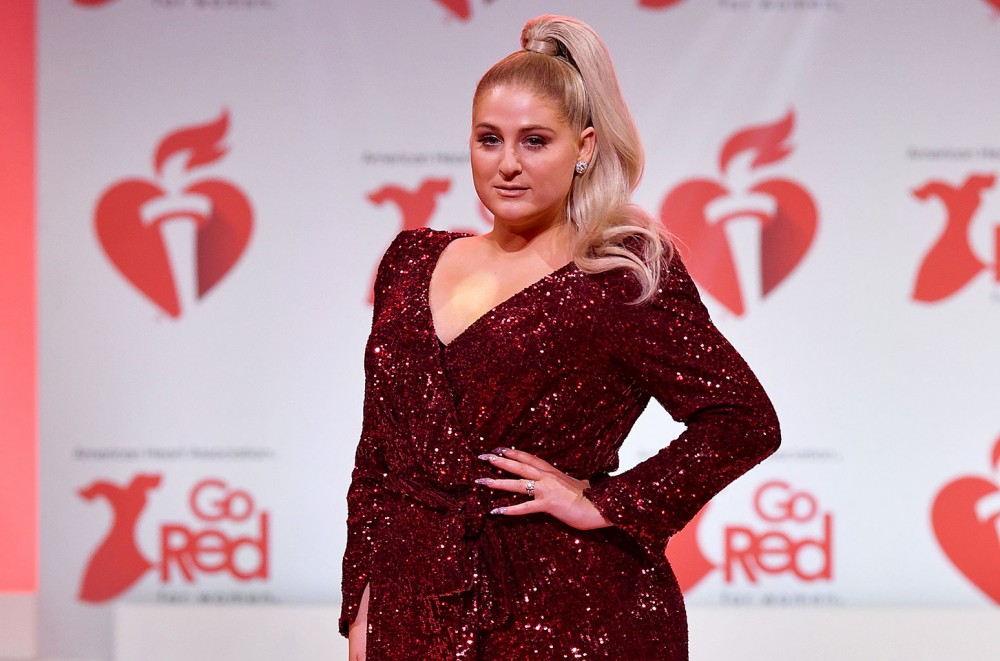 Watch Meghan Trainor Debut 'Blink' and See Shania Twain Rock Her Hits at Red Dress Collection NYFW Show
101
The American Heart Association's Go Red for Women event took over New York City's Hammerstein Ballroom on Feb. 5.

Several powerful female celebrities rocked the runway on Wednesday night (Feb. 5) for the American Heart Association's Go Red For Women Red Dress Collection 2020 event. The night began and ended with empowering music, with Meghan Trainor performing her Treat Myself track "Blink" for the first time and Shania Twain delivering a high-energy medley of four of her biggest hits.
"Y'all ready to go red tonight?" Trainor said at the end of the catwalk in the middle of "Blink," rocking a red sequin jumpsuit. She also sang fore singing her 2016 jam "Me Too."
Trainor was one of 28 stars who modeled red dresses at the annual New York Fashion Week show, which is Go Red for Women's national marquee event and raises awareness of heart disease in women. Taking the runway first was Twain, who wore a sequin Tony Iniguez gown with a sheer neckline and draping accents while strutting to "Juice" by Lizzo — Twain's new favorite style star, as she previously told Streets Talkin.
Tony winner Ali Stroker took the stage next, twirling around in her wheelchair and giving "rock on" hand gestures before her exit. Iconic singer Darlene Love later sparkled in a long-sleeved Teri Jon dress, throwing up her fists in celebration as the words "Heart attack survivor 2012" came on the screen behind her.
The strut-friendly playlist included Kelly Clarkson's "Stronger (What Doesn't Kill You)," Whitney Houston's "I'm Every Woman" and Pink's "Just Like Fire" as Constance Zimmer, Bailee Madison, Heather Graham, Kimberly Williams-Paisley, Nicky and Paris Hilton and more danced down the catwalk.
Twain capped off the night with an uplifting performance — changing into a glittery red Naeem Khan jumpsuit — kicking off with her first Hot Country Songs No. 1 "Any Man of Mine." After singing her 2017 single "Life's About to Get Good," Twain closed with rousing renditions of her classics "That Don't Impress Me Much" and "Man! I Feel Like A Woman" — the most fitting ending to a female-powered evening.
Watch a fan-recorded clip of Trainor's "Blink" performance and catch Twain's full medley around the 34-minute mark below.
Privileged to be at @GoRedForWomen red dress collection. Opening act @MeghanTrainor with @avolgman @DrJMieres @drstaceyrosen @kevindharker pic.twitter.com/pg9Grqhork

— Lynne Braun, PhD (@braun_lynne) February 6, 2020
---