Waka Flocka Flame Gets Into Gospel Bag On James Fortune's "Voyage"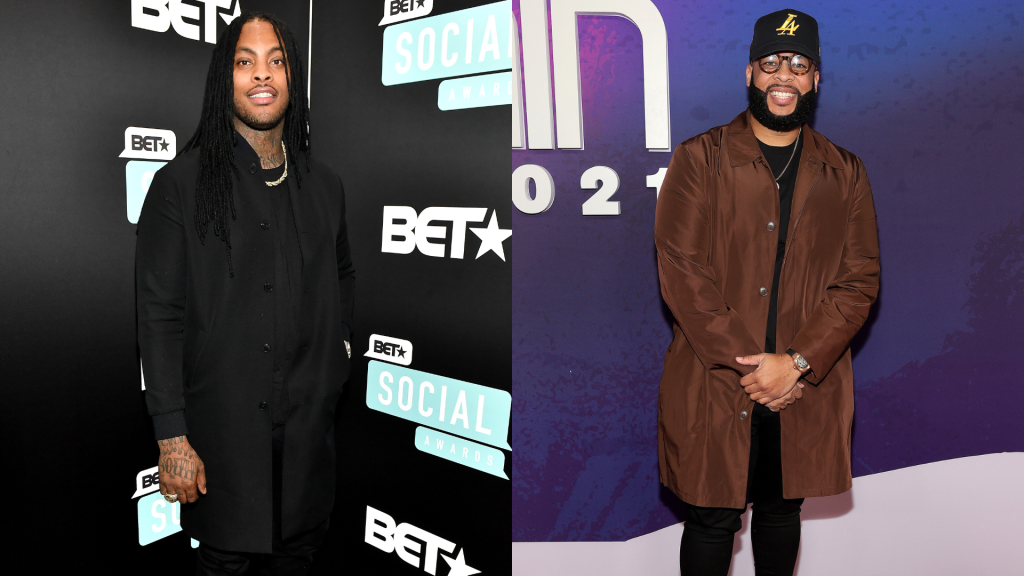 Waka Flocka Flame Gets Into Gospel Bag On James Fortune's "Voyage"
6489
Waka Flocka Flame is taking his spiritual awakening into the booth. The 36-year-old recently joined gospel singer James Fortune on his new single "Voyage."
Fortune and Flocka offer their lord high praises over the upbeat, Afrobeats-influenced record. Fortune sings, "Blessings overflow, you've unchained my soul/ Whenever I feel lonely, that's impossible/ When they drag me low, you cut loose my ropes/ It's impossible to thank you for my overflow." A woman with celestial vocals backs the 44-year-old throughout his verse.
The Atlanta rapper reflects on his transformation with a reference to his seminal record "Hard In The Paint," rapping "I was going hard in the paint for a breakthrough/ Lost brothers but I never lost you/ Lost but I'm found now, the wild boy calmed down/ You know I owe it all to you/ Jesus wept, mama cried too/ I live to tell the stories about how you." He ends his verse with clever wordplay about being through the fire, leaving with the flame, and now carrying the torch. In true Waka fashion, he adds in his popular "Squad!" ad-lib.
"I hopped on James Fortune's record because of how I feel today — this is where I'm vibrating at and this is what makes me happy," Waka Flocka Flame told HipHopDX. "Gospel music feeds my soul and reminds me of my little brother that passed away."
Flocka discussed his journey with God earlier this year on an episode of Club Shay Shay. The "No Hands" rapper reflected on being shot in the arm in 2010, and how it was a wake-up call. "I thank God for that, too. That was a blessing, because that weekend, I was making like a quarter million [dollars]," he said in reference to being a drug dealer.
"I was going to buy some bricks and some pounds. And that's God that stopped me. I thank God because I was arrogant as f**k. It turned me dark all the way… That Waka died that day, too."
Check out the full episode below.