Lil Durk Shares "Therapy Session" With Alicia Keys Before Grabbing His "Pelle Coat" In Music Video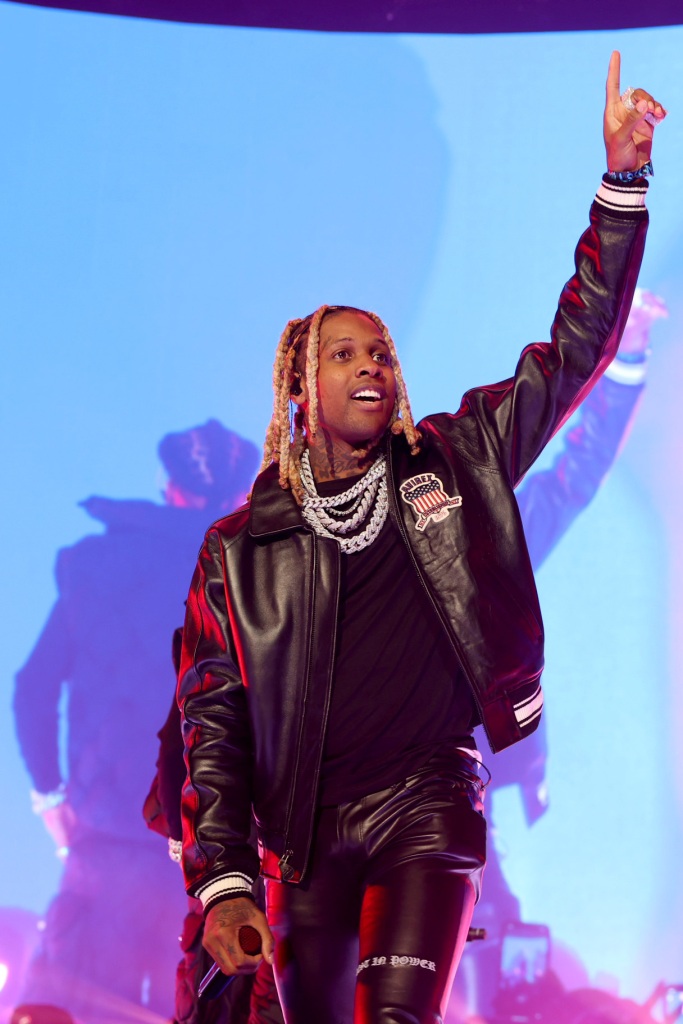 Lil Durk Shares "Therapy Session" With Alicia Keys Before Grabbing His "Pelle Coat" In Music Video
9682
Lil Durk is opening up on his latest album, and the newly dropped visuals give a teaser of the music to come.
On Thursday (May 25), the 30-year-old released the music video for "Therapy Session" with Alicia Keys and "Pelle Coat," the first two tracks from his upcoming album, Almost Healed.
The first track is spoken word, with the "Girl On Fire" performer acting as the rapper's counsel.
"It's okay to express your vulnerabilities and emotions. This is a judgment-free zone and I encourage you to let your emotions out and express yourself freely," shares the New York singer calmly. "Remember that you don't have to go through this alone. I'm here to listen, you have the voice in this room. I wanna hear from Durk Banks."
The Steve Cannon-directed visual then shifts to the Chicago rapper behind the wheel of a vehicle, dropping a tear. In the second half, the chart-topper sports his "Pelle Coat" as he drives through his hometown, reflecting on his past.
"As The Voice I'm speaking for us all and what we go through that everyone may not realize. Many young men like myself have faced some sort of trauma in their lives," wrote the "3 Headed Goat" performer on Instagram sharing a clip of the music video.
"This album is a representation of what transpires through difficult situations and the processes we go through while healing."
The release of "Therapy Session" and "Pelle Coat" follow Lil Durk's previously released single "All My Life" featuring J. Cole, also from the pending album.
In full, the tracklist for Almost Healed boasts 21 songs with listed features from 21 Savage, Kodak Black, Morgan Wallen, Juice WRLD, and more. The album is due Friday (May 26) via Alamo Records/Sony. Watch the video for "Therapy Session" and "Pelle Coat" above.