Usher Previews New "Comin' Home" Single In Rémy Martin "Life Is A Melody" Campaign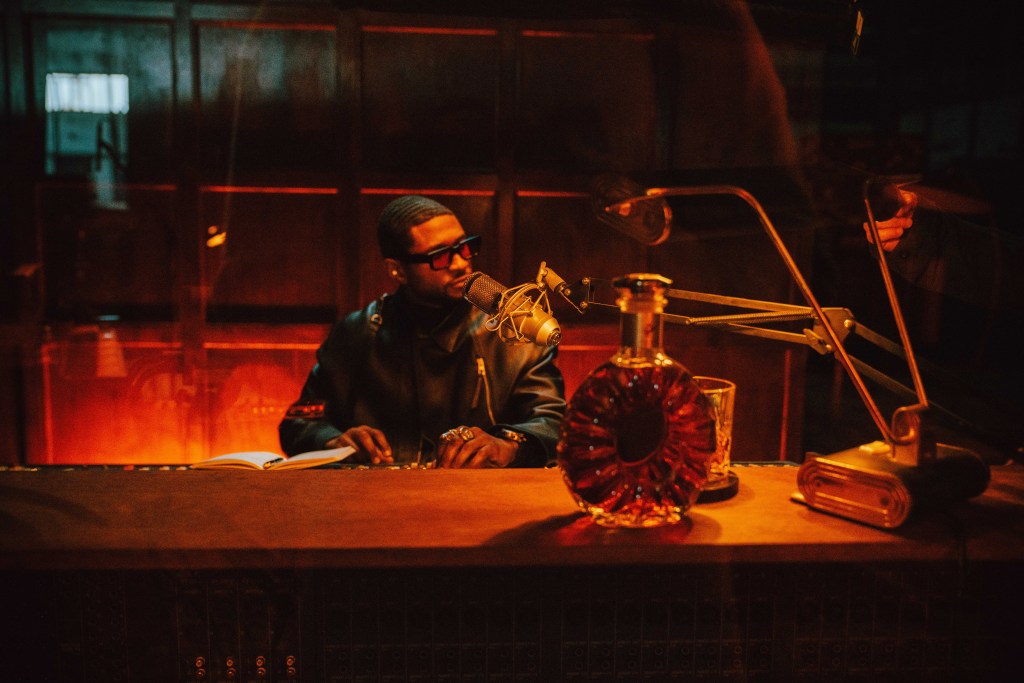 Usher Previews New "Comin' Home" Single In Rémy Martin "Life Is A Melody" Campaign
7931
Usher and Rémy Martin have reunited for his new "Life Is A Melody" campaign, which features his next single, "Comin' Home," making a debut of its own.
In the new visual, the crooner, surrounded by Rémy Martin 1738 Accord Royal and XO bottles, sits by a piano as the captivating new record plays in the background.
"As an artist, I've always drawn creative inspiration from different facets of life that are expressed through my music," says the 44-year-old of the serendipitous merger. "I'm incredibly excited to continue my partnership with Rémy Martin, representing their exceptional cognac expressions of 1738 Accord Royal and now, for the first time Rémy Martin XO, sharing an exclusive preview of my new music in a campaign that captures the breadth and endless possibilities of beautiful composition and marvelous melody."
With the help of director Fleur Fortune, Chief Strategist Partner Aakomon Jones, and choreographer Cathy Ematchoua, the campaign brings to life "the symphony of artistic expression [while] elevating the concept that every note, every pour, and every bottle is about more than just taste, it is the culmination of history, place, and people converging to create something truly remarkable."
The extension of Usher's partnership with Rémy Martin will include a nationwide tour that intertwines his connection to skate culture and love for music.
The "4 on the Floor" pop-up experiences will be held in New York City, Los Angeles, Las Vegas, Chicago, and Atlanta with each skating experience to feature an immersive Rémy Après Skate speakeasy, which will spotlight a selection of specialty cocktails.
Additionally, Rémy Martin will also unveil a captivating out-of-home (OOH) experience in New York and Chicago that will immerse attendees into a one-of-a-kind experience where "music and cognac harmoniously converge." The murals will be live in New York City from July 24 until Aug. 20 and in Chicago from Sept. 18 through Oct. 22.
"Comin' Home" will appear on Usher's highly anticipated new album, alongside its lead single, "GLU." An album title nor release date have been announced.