Universal & MTA Launch Collectible Metro Cards Feat. Cam'Ron, LL COOL J, Rakim, Pop Smoke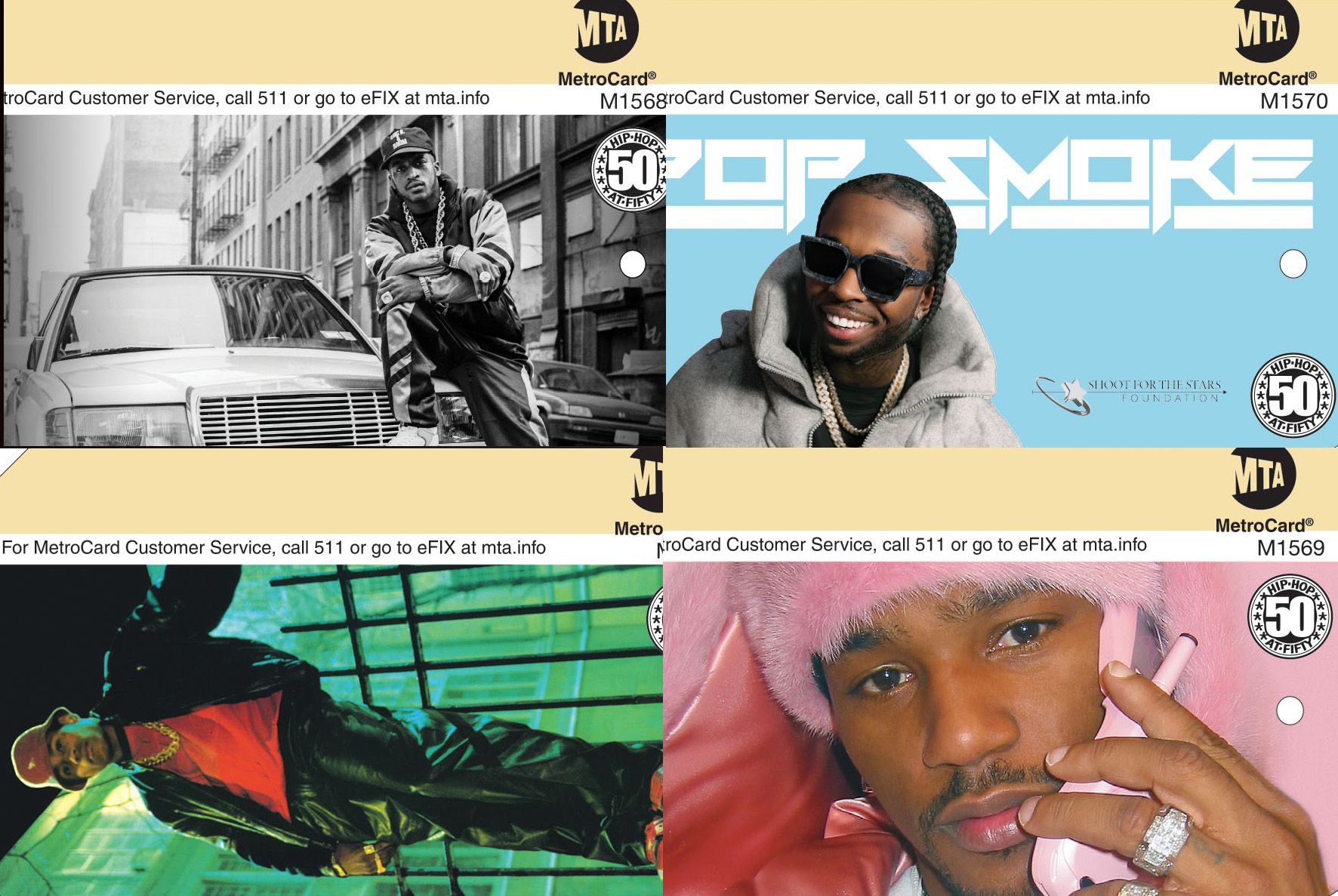 Universal & MTA Launch Collectible Metro Cards Feat. Cam'Ron, LL COOL J, Rakim, Pop Smoke
8446
The 50th anniversary of Hip-Hop celebrations continue as Universal has joined forces with MTA for special metro cards.
Universal Music Enterprises (UMe) has partnered with The Metropolitan Transportation Authority (MTA) to launch 80,000 metro cards across Subway vending locations in New York City, the collectibles featuring four generational East Coast hip-hop icons: Cam'Ron, LL COOL J, Rakim, and Pop Smoke.
The move is part of Universal's "Hip Hop At 50 – Honoring 50 Years of Hip Hop: A Legacy of Rhythm, Revolution, and Soul" celebrations.
Rakim commented, "From standing on top of the Empire State Building to grabbing a slice at the corner pizza shop, NYC creates iconic moments that are recognized around the world. But it doesn't get closer to real city life than swiping a metro card and standing clear of the closing doors. It's an honor to be celebrating the 50th Anniversary on the streets… and now below them… of the city where hip-hop was born."
LL COOL J added, "When I first started in Hip-Hop, we were using tokens and then in the 90's the MetroCard came out. And through the pandemic I remember riding the subway anonymously by myself. Now in 2023 I have my own limited-edition MetroCard in celebration of the 50th anniversary of Hip-Hop. This is a beautiful full circle moment. Hip-Hop is amazing!"
The LL COOL J cards can be found in Forest Hills at the 71st Ave metro stop. In collaboration with the Shoot For The Stars Foundation, the Pop Smoke cards appear at the Canarsie-Rockaway Pkwy stop in addition to the New Lots Ave stop. Vending machines with the Cam'Ron and Rakim cards will be revealed soon.