Tyler, The Creator Says NBA YoungBoy Is A "Sweetheart"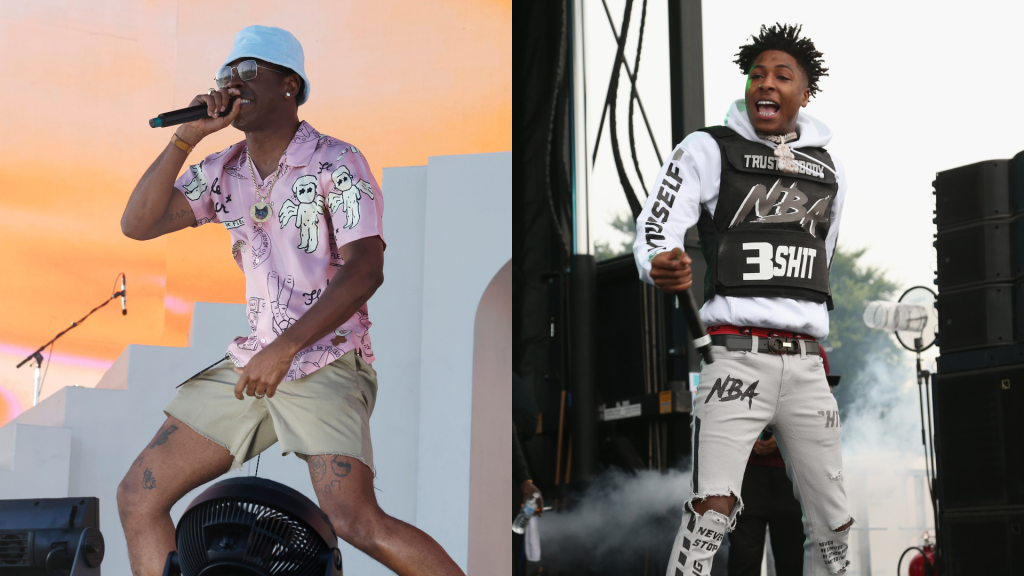 Tyler, The Creator Says NBA YoungBoy Is A "Sweetheart"
5253
Tyler, The Creator has a different perspective on NBA YoungBoy than the music industry and fans. The 32-year-old called the polarizing artist a "sweetheart" during a recent interview.
The GRAMMY winner sat down with Elliott Wilson and Brian "B. Dot" Miller for Thursday's (June 8) episode of Rap Radar Podcast. B. Dot mentioned how he was happy to see the Baton Rouge, La. rapper on "Wusyaname" from Tyler's 2021 album Call Me If You Get Lost.
"Man, he's so nice. He's such a sweetheart," the Odd Future founder began. "People think he's like … Dude, we got ice cream, he wanted to go vintage car shopping. He sent me that verse within a day. I asked him like, 'Yo, I got this idea. Want to do this?'"
"Not only did he deliver it for me and sounded great, he asked me, 'Is this okay? Is it good?'" Tyler, The Creator continued. "I'm like, 'Yeah!' And he stayed on topic. You get a lot of these guys now who just punch in and can't stay on f**king topic of a song." He also dispelled the idea that they are a surprising collaboration because Tyler is a producer first and creates sounds for a myriad of artists.
"Wusyaname," which also featured Ty Dolla Sign, went on to peak at No. 14 on the Billboard Hot 100 and get nominated for Best Melodic Rap Performance at the 2022 GRAMMYs. Though the song did not win, Tyler still walked away with hardware as Call Me If You Get Lost won Best Rap Album.