City Girls Release New Summer Anthem, "I Need A Thug"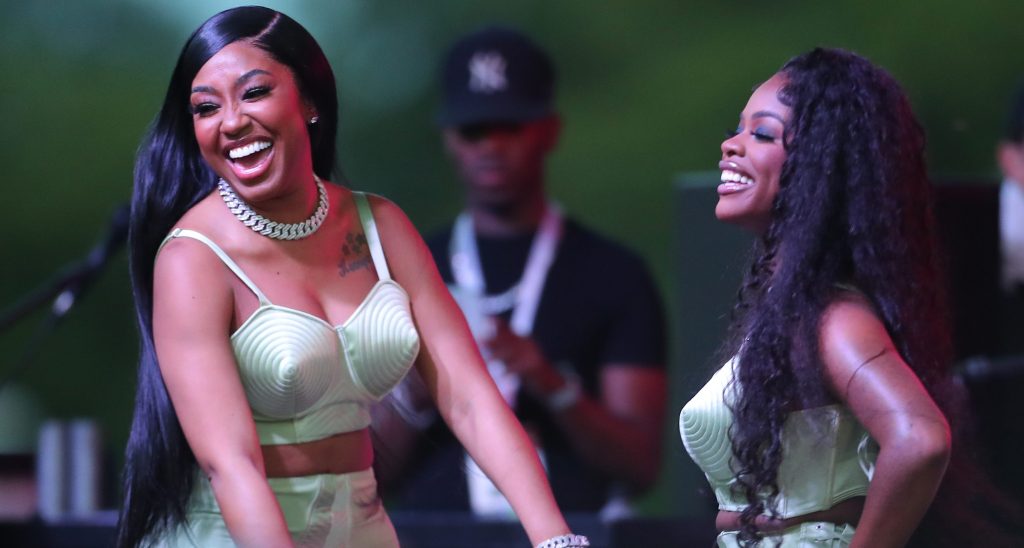 City Girls Release New Summer Anthem, "I Need A Thug"
5150
City Girls may have another summertime banger on their hands with their newest record, "I Need A Thug."
The single samples LL Cool J's 1987 classic, "I Need Love," and follows the duo's recent release, "Act Bad" featuring Diddy and Fabolous.
This is a "rich young pretty b***h anthem!!!!" as declared by the Miami-bred rappers on Instagram. LL's record is considered to be the "first commercially successful rap ballad," so it makes sense for JT and Yung Miami to exchange bars about the man they respectively desire.
In an interview with Apple Music 1's Zane Lowe, Miami revealed that the new full-length City Girls project is slated for release in July, and they have another single coming at midnight.
Separately, the pair told Complex their new album is "elevated p***y rap." JT explained, "It's just a perfection thing right now. I don't want to put out nothing corny. I feel like we've been here too long, and I don't even want to play how we used to. I want the music to be good and hit. It's still p***y rap, like it'll be fun but much more elevated. It's elevated p***y rap." 
The Caresha, Please host chimed in, "We're legends and I don't give a f**k what nobody says," while JT continued, "For real, who did it like the City Girls? Nobody. It ain't been two b***hes to come in, have this personality, and give people the attitude. We came, and just talked about p***y and just being us. Ain't nobody got good p***y rap like City Girls."
Listen to "I Need A Thug" below.