Two people injured in shooting near Denver Nuggets championship parade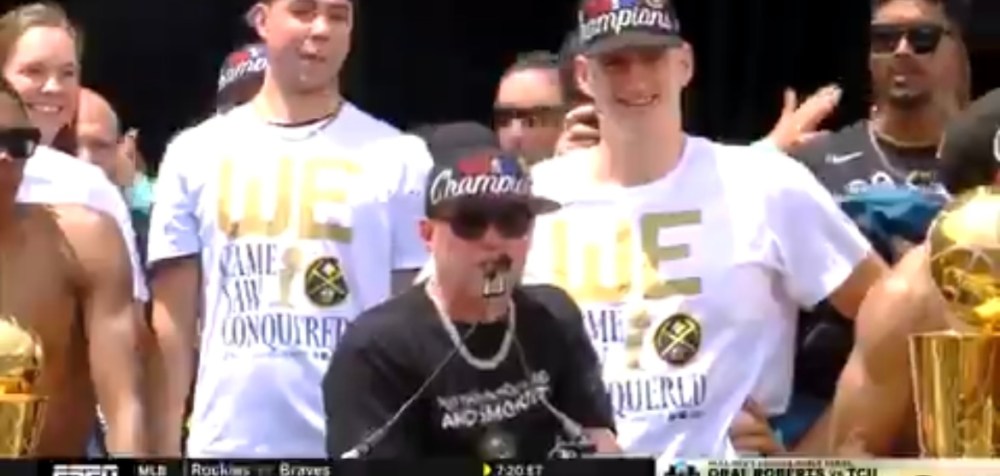 Two people injured in shooting near Denver Nuggets championship parade
7210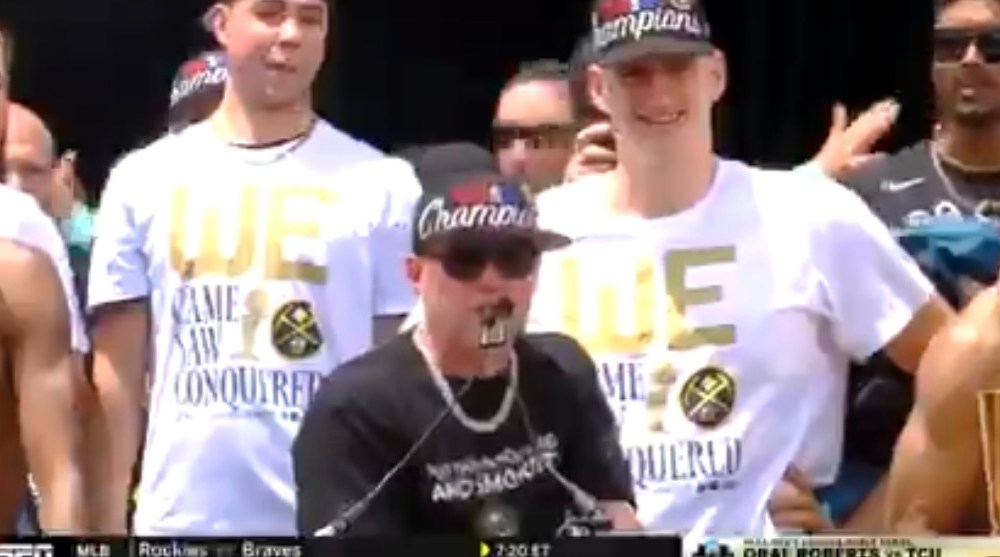 Two people injured in shooting near Nuggets championship parade 
On Thursday, the Denver Nuggets celebrates winning the NBA Finals and their first championship, came came on Monday night. They were able to defeat the Miami Heat in five games, as that was led by epic playoff performances by Nikola Jokic and Jamal Murray.
However, two people were injured near the parade due to a shooting, on Thursday afternoon, according to ABC News. Furthermore, Denver Police added that the victims' conditions are still unknown.
This incident comes after 10 people were also shot, after Nuggets fans began celebrating the championship win in downtown Denver, on Monday night. That shooting reportedly took place a mile away from Ball Arena, as reports state that was as a result of a drug deal gone wrong.
Meanwhile, the overall parade appeared to be a success, as Jokic, Head Coach Michael Malone and others have speeches that had the Denver crowd ecstatic. Many believe that the Nuggets should be heavy NBA Finals favorites coming into the 2023-24 season, as well. Over the next month, fans have the NBA Draft and free agency to also look forward to.
Check out a closer look at the Nuggets' championship parade in downtown Denver, below.

Nikola Jokic was initially annoyed he had to stay in Denver until the Nuggets championship parade, instead of getting to go home to Serbia right after winning the title. He's not annoyed anymore. ? pic.twitter.com/5CO4dmrvye

— Rachel Nichols (@Rachel__Nichols) June 15, 2023
"You guys know he stat pads right? You guys know he didn't win a 3rd in a row MVP because the voters didn't want to vote for him."

Nuggets coach Michael Malone taking some shots at media members who didn't vote for Nikola Jokic ?pic.twitter.com/GQK0AQ55ew

— ClutchPoints (@ClutchPointsApp) June 15, 2023
Two people injured in shooting near Nuggets championship parade