Tiwa Savage's Coronation Performance Receives Mixed Reactions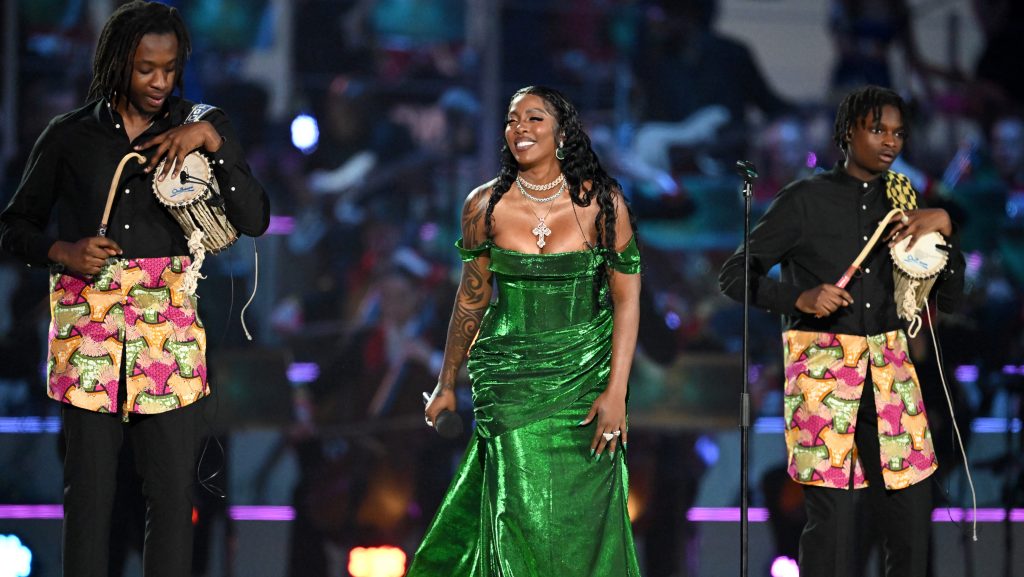 Tiwa Savage's Coronation Performance Receives Mixed Reactions
6180
Tiwa Savage's performance at the coronation for King Charles III and Queen Camilla on Saturday (May 6) has some fans torn. The Nigerian singer-songwriter took the stage with her dynamic record, "KEYS TO THE KINGDOM," from Beyoncé's The Lion King: The Gift album.
Naturally, fans and viewers flooded social media with a mixture of opinions.
On YouTube, one user wrote, "Thank you Tiwa for your spectacular performance. Well done. Africa was well represented. Proudly Naija," while another exclaimed, "What a phenomenal performance. I love her green dress. I know it is deliberate as that is our colour and I also love the Yoruba language and gangan 'talking drum' incorporated in the music. The Queen never disappoints. Thank you Tiwa for representing Nigeria and Africa as a whole so beautifully."
Yet, on Twitter, criticism surfaced for the Nigerian-British "Queen of Afrobeats."
One user wrote, "You are Nigerian. Your people were colonized and massacred by that family in the millions. It's bad enough that you are performing at their coronation…but you chose to sing 'Keys to the Kingdo' complete with talking drums. My sister, your ancestors have LEFT YOU."
Another tweeted, "Soooo….. nobody gonna talk about the 7 layer cake of irony of her singing this song for that family? No?… ok." A separate response read, "she ate but performing for the descendants of the people who robbed and murdered ur ancestors is CRAZY. love her tho."
Despite the mixed reactions, the mother of one seemed pleased with her performance and shared her performance, tweeting, "One day I will tell my son that this is 'Tiwa Savage.'"
Watch her full set above.