The Notorious B.I.G. Allegedly Cried When He First Heard 2Pac's "Hit 'Em Up"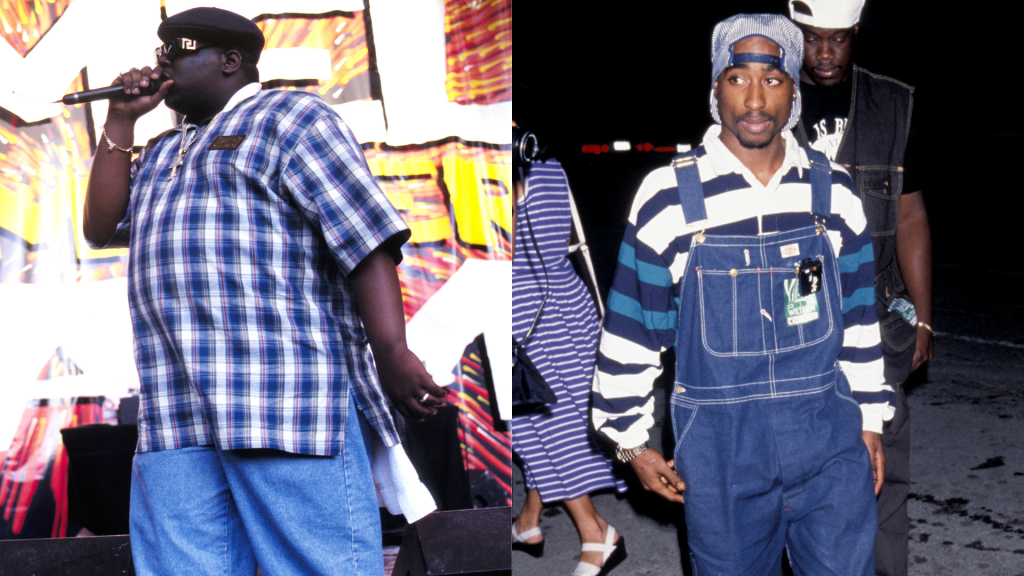 The Notorious B.I.G. Allegedly Cried When He First Heard 2Pac's "Hit 'Em Up"
7313
The feud between The Notorious B.I.G and 2Pac brought out the former's emotional side. The late Brooklyn rapper allegedly "cried like a baby" upon hearing "Hit 'Em Up," according to Lance "Un" Rivera.
The film director sat down with Vlad TV on Monday (May 8) and discussed the origin of Biggie and Pac's infamous beef. Like many cases among rappers, it came down to competition when the All Eyez On Me artist got out of jail and re-entered a world where the "Juicy" artist was on top of the rap game.
"So we had this hit record called 'Get Money' and we had a remix to it and all of a sudden, 'Pac comes home and we're at a video shoot and somebody plays 'Hit 'Em Up' for us and we all looked at each other like, 'What the f**k just happened?'" Rivera said.
Lance "Un" Rivera continued, explaining how he was ready to send shots back. "I wanted to shoot a video the next day, make a song the next day and make one of those videos targeting Suge and Death Row," he said. "And Big was like, 'Nah we're not gonna do anything. We're not gonna even respond.'"
Vlad took the conversation in a different direction, bringing up a 2017 interview Rivera did with DJ Self where he mentioned Biggie crying when he heard "Hit 'Em Up," especially given Pac's claim that he had sex with Big's then-wife Faith Evans on the record.
"I was in the room when he heard Faith and 2Pac," the record executive said in the 2017 interview. "He cried like a baby!" Lance confirmed to Vlad that that was a true story.
Elsewhere in 2Pac lore, the recent FX docuseries Dear Mama: The Saga Of Afeni And Tupac Shakur received a perfect score on Rotten Tomatoes and praise from TIME, Variety, and The Hollywood Reporter.
"It's only fitting that Allen Hughes definitive piece on Tupac and Afeni Shakur delivered a record performance for us and it speaks to Tupac's enduring legacy," Nick Grad, president of FX entertainment said. "Allen's examination of Tupac viewed through the prism of his mother Afeni is a fascinating take that really gets beneath the education and experience that shaped his life and inspired him to become one of the greatest artists ever."