The Isley Brothers and Beyoncé's 'Make Me Say It Again, Girl' Reaches No. 1 on Billboard's Adult R&B Airplay Chart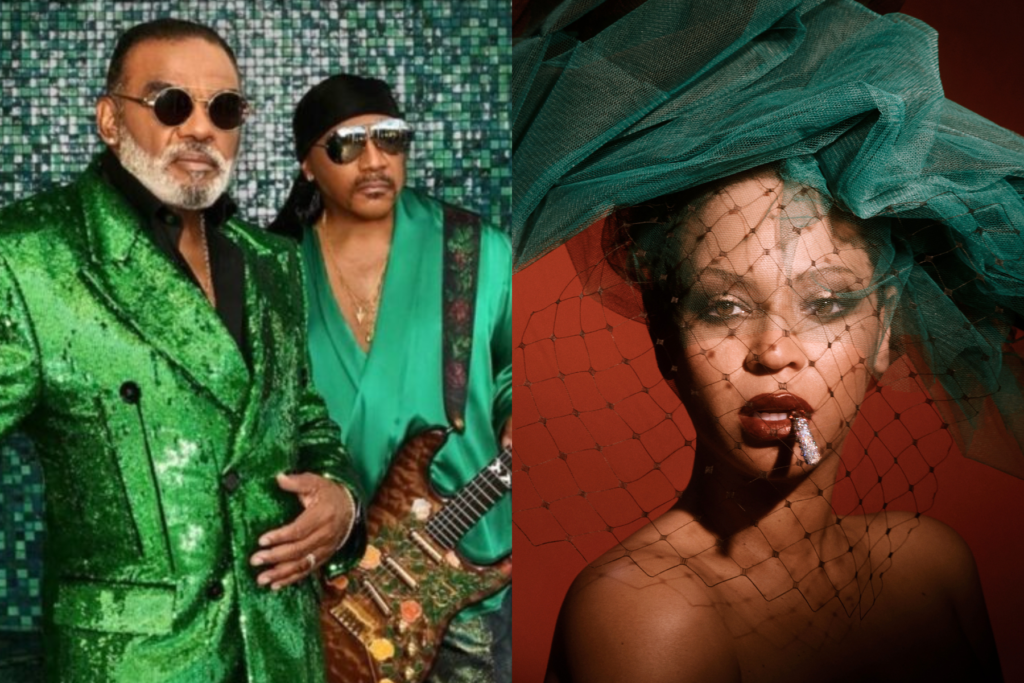 The Isley Brothers and Beyoncé's 'Make Me Say It Again, Girl' Reaches No. 1 on Billboard's Adult R&B Airplay Chart
107
The Isley Brothers (Ronald Isley and Ernie Isley) earn their third No. 1 single on Billboard's Adult R&B Airplay chart as "Make Me Say It Again, Girl," a re-imagination of their 1975 classic featuring Beyoncé, soars to pole position in the week of Oct. 1.
It marks the legendary R&B group's first chart-topper since "Contagious," which happened over 20 years ago. They picked up their first No. 1 single in February 1997 with "Tears" from their 1996 album Mission to Please.
"Make Me" also lands Ronald his second leader behind 2005's "Gotta Go Solo" with Patti LaBelle.
For Beyoncé, "Make Me" becomes her third trip to the Adult R&B Airplay summit and the second time this year.
She topped the chart in August with "Break My Soul," the lead single for her seventh studio album Renaissance. It stayed atop for two weeks.
But, prior to the house track, "Love On Top," from the 28-time Grammy winner's 2011 album 4, marked her first career No. 1 on this list. It reigned for seven weeks.
"Make Me Say It Again, Girl," is the second single released from The Isley Brothers' forthcoming album of the same title.
Led by the Snoop Dogg-assisted "Family and Friends," released immediately after their Verzuz celebration with Earth, Wind & Fire in April 2021, the new album is the follow-up to their 2017 album, Power of Peace, a joint project with Carlos Santana.
Additional guests expected to appear on Make Me Say It Again, Girl include Earth, Wind & Fire; El DeBarge; Trey Songz; Snoop Dogg; Rick Ross; 2 Chainz; Quavo; and Takeoff.
View this post on Instagram
"For me, this new album is almost like the beginning. I'm so happy about it. But I also want people to hear it and decide. I remember when I couldn't wait for people to hear 'That Lady' when we were mixing it. That's how excited we all were. You just want all of your fans to hear it too," Ronald told Billboard.
On Sept. 30, the same day Make Me Say It Again, Girl drops, The Isley Brothers will host an album release party at The INKwell 42 D'or Supper Club in New York City.
Beyoncé is gearing up for "Church Girl," from Renaissance, to impact rhythmic radio on Tuesday, Oct. 4.
Later this fall, she is preparing to release a companion film that coincides with her second Tiffany & Co. campaign, LOVE YOURSELF IN LOVE.
Listen to "Make Me Say It Again, Girl" by The Isley Brothers featuring Beyoncé below.