Alicia Keys Earns Nine New RIAA Certifications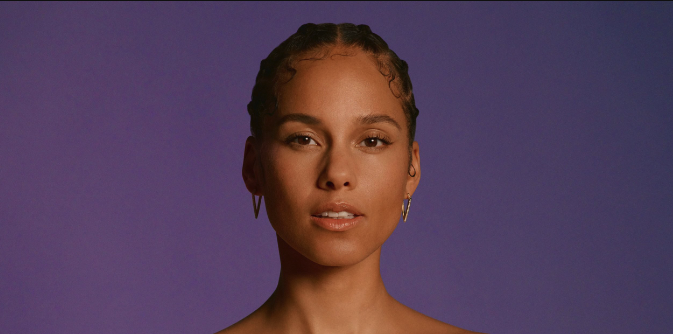 Alicia Keys Earns Nine New RIAA Certifications
46
Alicia Keys has scored nine new certification updates from the Recording Industry Association of America (RIAA).
"Fallin'," the lead single from her debut album, Songs In A Minor, is now 3x multi-platinum for selling over three million equivalent units. Earlier this year, Songs In A Minor was added to the National Recording Registry.
"If I Ain't Got You," lifted from Keys' sophomore LP The Diary of Alicia Keys, advances to 5x multi-platinum, Meanwhile, "You Don't Know Name" is now certified platinum.
Moving on to her third album, As I Am, Keys' hit single "No One" is 8x muti-platinum — just two million units away from achieving diamond status.
"Un-thinkable," which she co-wrote with Drake, is 3x multi-platinum. The song appears on The Element of Freedom, which was released in December 2009. The album also included the lead single, "Doesn't Mean Anything," which is now certified gold. It has pushed more than 500,000 equivalent units since its release.
"Girl on Fire," the title track to her 2012 album, is now certified 6x multi-platinum. Girl on Fire won Best R&B Album at the 56th Grammy Awards in 2014.
Keys also gained an award for her motivational anthem "Underdog," which appears on 2020's ALICIA. The song, which she co-wrote with Ed Sheeran, is now certified platinum.
"Some people may think of the word 'underdog' as a negative word but I see it as a powerful word representing people who may be underestimated and yet still rise to the challenge and exceed expectations," Keys explained. "I love this song so much because it's about real life and real people and our experiences. We've all been in a place in our lives where we've had to defy the odds. It's never easy."
Keys' 2004 duet with Usher, "My Boo," also scored an updated award. It's now certified 4x multi-platinum. Last month, the two celebrated the 18th anniversary of "My Boo" via a special virtual performance. "My Boo" appeared on Usher's Confessions album. The Jermaine Dupri and Manuel Seal-produced tune peaked at No. 1 on the Billboard Hot 100 during the week of Oct. 31, 2004, and remained in the top spot for six weeks.
Had a little help with my #MyBoo duet with @aliciakeys last night.. #UsherMyWay pic.twitter.com/73qCW1aq26

— Usher Raymond IV (@Usher) September 5, 2022
Last week, Keys wrapped up her ALICIA + KEYS World Tour, in support of her two latest albums ALICIA (2020) and KEYS (2021). She reissued the latter album as a deluxe edition in August. The expanded edition included new songs featuring Brent Faiyaz ("Trillions") and Lucky Daye ("Stay"), as well as remixes of 2016's "In Common."
In April, Keys released "City of Gods (Part II)," a stripped-down version of the New York City anthem she originally appeared on with Fivio Foreign and Kanye West.
The original version of "City of Gods" was recently certified gold by the Recording Industry Association of America (RIAA) for selling more than 500,000 equivalent units.