Rina Sawayama Is 'Happier Than Ever' Covering Her Favorite Song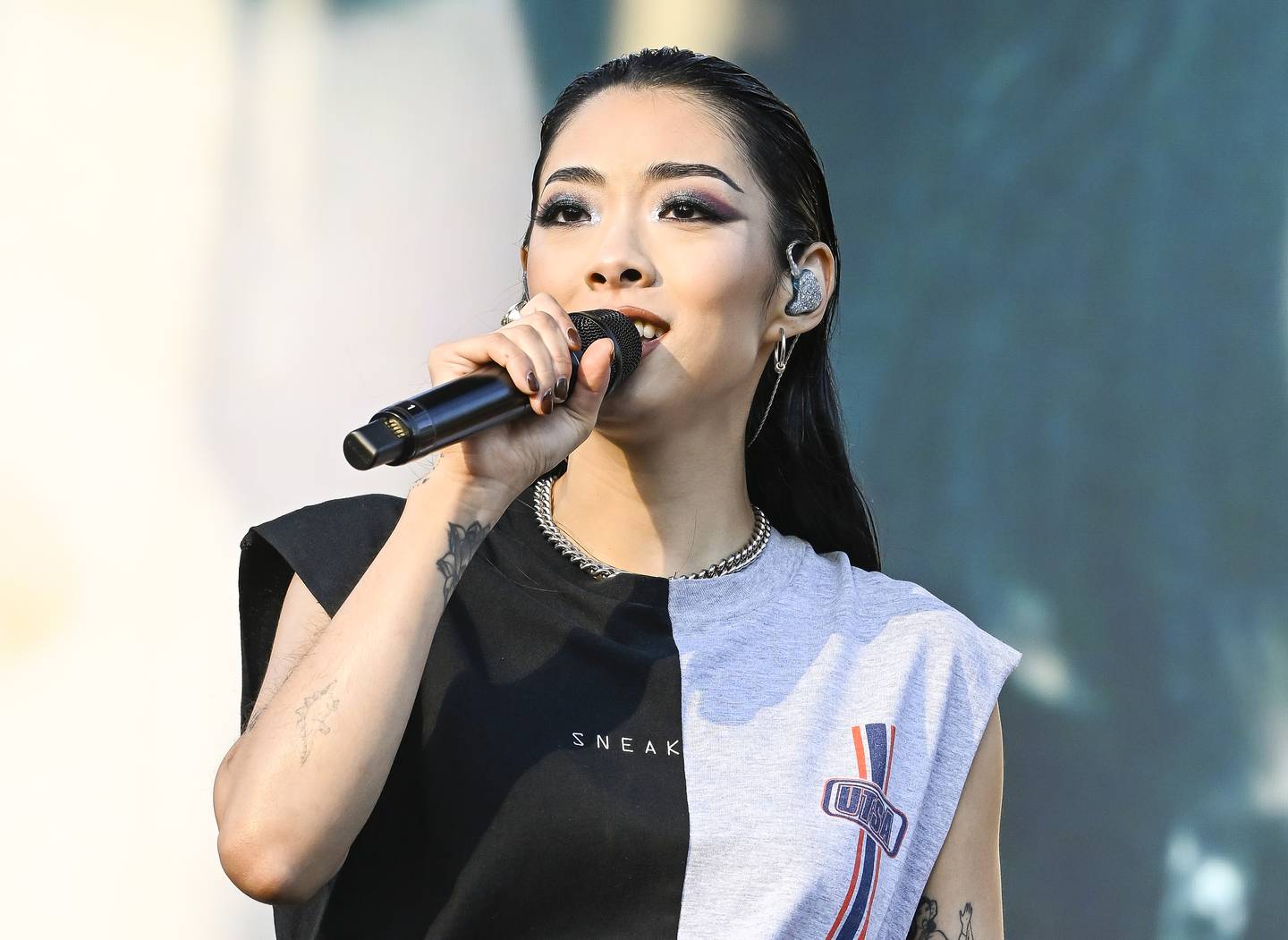 Rina Sawayama Is 'Happier Than Ever' Covering Her Favorite Song
61
Rina Sawayama delivered an ode to Billie Eilish on Tuesday (September 27), covering the pop singer's hit "Happier Than Ever" in the BBC Radio 1's Live Lounge. The performance marked her debut appearance in the lounge.
Sawayama's take on the irate ballad is cathartic. She begins with deep vocals that are accompanied by subdued bass strings. When the second verse hits, drums echo her tone as it becomes with more elevated and poignant, emphasizing the song's scorned emotionality. "You call me again, drunk in your Benz / Drivin' home under the influence," she sings. "You scared me to death, but I'm wastin' my breath / 'Cause you never listen to me."
The guitar then amps up to hard metal chords as Sawayama belts her heart out, hitting high notes here and there. "So don't waste the time I don't have," she sings with fury. "And don't try to make me feel bad." The "Catch Me in the Air" singer took to Twitter to share that track was "one of my favey songs ever and "it was "a dream to do Live Lounge." She also performed live on the show with her therapeutic lead single "Hold the Girl" from her newest album of the same name.
Live Lounge presents well-known artists performing one song of their own and one by another artist in an acoustic format. While considering how she'd cover Eilish's hit for the segment, Sawayama "tried to make it a bit more of me," she said in a statement to NME. "This is the dilemma about [the] Live Lounge, 'cause it's like songs you love so much… you don't want to change it too much, but you want to change it a little bit so it's fun," she said. Indeed, elements of hard rock and nu metal from her debut studio album's lead single "STFU!" can be heard in the cover.
Sawayama's second studio album Hold the Girl was released on September 16, debuting No. 3 on the U.K. Albums Chart. This marked the singer's highest-charting album, as well as the highest-charting album by a Japanese-born artist in the history of the chart. In August, Sawayama told MTV News that the development of the album was able "heal me and aid that process of healing." The Hold the Girl tour in support of the album will kick off on October 12 in Glasgow, Scotland, and make stops throughout the U.K., North America, Oceania, and Asia.