Tekashi 6ix9ine Goes At TMZ After "GOOBA" Video Passes 40 Millions Views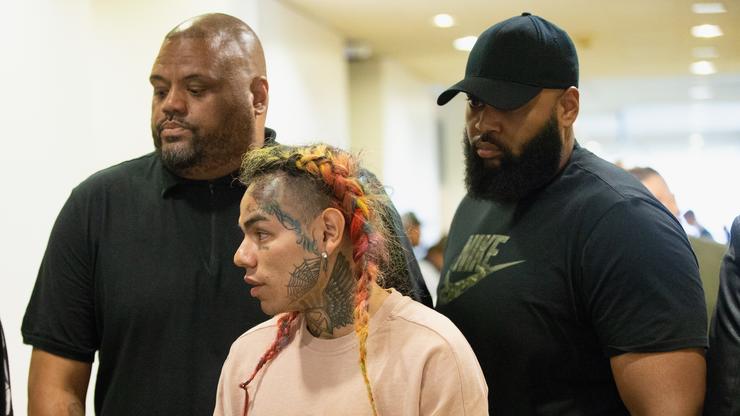 Tekashi 6ix9ine Goes At TMZ After "GOOBA" Video Passes 40 Millions Views
70
Tekashi 6ix9ine responded on Instagram to a TMZ clip featuring negative opinions about the future of the rapper's career, Sunday.
Bob Levey / Getty Images
"IMAGINE my career was over for snitchin you guys would laugh at me alllllllllllllllllll dayyyyyyyy and cancel me," he writes in the caption. "BUT if I WIN ya get mad and make excuses 😂 and scream NOBODY CARESSSSSSS 😂😂 so ima rub this shit in because now it's MY TURN 💚🧡💛❤️💜💙 I didn't miss a thing … I saw it all. So who's gonna hold this L?"
The TMZ crew can be heard implying that 6ix9ine will fall off after having snitched.
The rapper released his first single after being released from jail, this week. The music video for "GOOBA" amassed over 40 million views in 24 hours.
Saturday, 6ix9nine's address was leaked online and the artist was forced to pack up and change locations. A neighbor caught him taking Instagram pictures on the back deck of a home in Long Island. She then leaked the address on Twitter.
6ix9ine has not commented on the news, but opted to post a picture celebrating the success of his new single: "43 MILLION IN 24 Hours *RECORD BREAKING* 2 MILLION VIEWS ON INSTAGRAM LIVE *RECORD BREAKING* It's only been a day REPOSTTTTTTTTTT LINK IN BIO," he wrote on Instagram.
[Via]