Taylor Swift and Ice Spice perform "Karma" remix together for the first time, during New Jersey concert [VIDEO]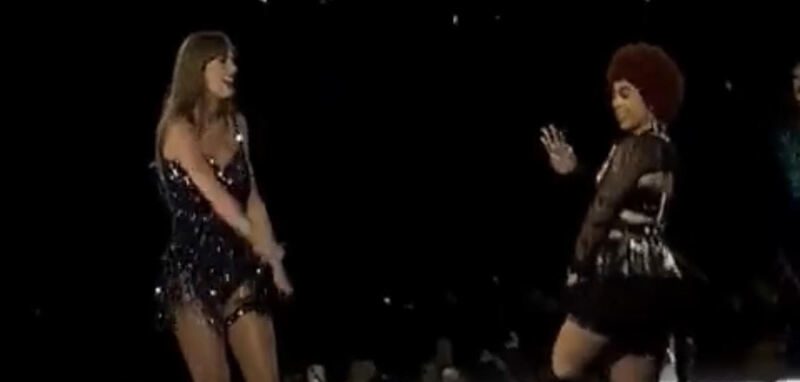 Taylor Swift and Ice Spice perform "Karma" remix together for the first time, during New Jersey concert [VIDEO]
10918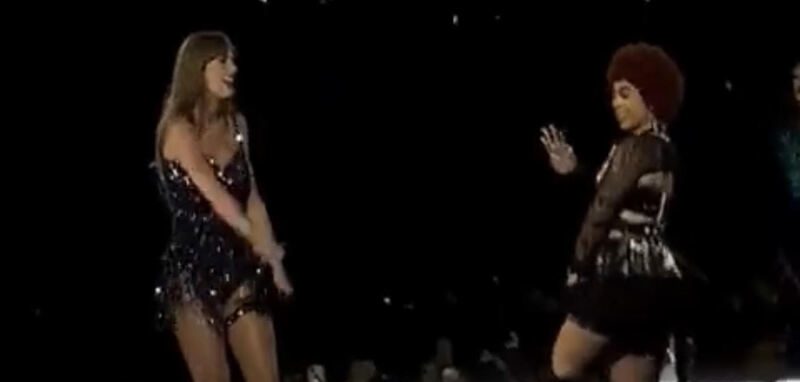 Taylor Swift and Ice Spice perform "Karma" in New Jersey
On Friday, Taylor Swift released her highly anticipated "Karma" remix, featuring Ice Spice. This record appeared on Swift's new "Midnights (Til Dawn Edition) deluxe album, as well.
Meanwhile, Swift surprised fans on Friday night, by bringing Spice out to her concert, which is part of her "Eras" Tour, at MetLife Stadium, in East Rutherford, NJ. As a result, the two went on to perform their Karma collaboration, which was met by massive love by the fans in attendance.
Meanwhile, Spice's stardom has been soaring, since last August. She initially went viral with her "Munch (Feelin' U)" single, at the time. She's since followed that up with even more hits, such as "Bikini Bottom," "In Ha Mood," and "Princess Diana." All of those appeared on Spice's debut "Like..?" EP, in January, which debuted at number 37 on the Billboard 200 chart. In addition to that, Spcie also featured Nicki Minaj on the Princess Diana remix, in April, and debuted at number four in the US, on the Billboard Hot 100 chart.
Check out Taylor Swift and Ice Spice performing their "Karma" remix at MetLife Stadium, below.
Taylor Swift and Ice Spice perform "Karma" at the #ErasTour show in New Jersey. https://t.co/vHGPVdkEDD

— Pop Crave (@PopCrave) May 27, 2023
Taylor Swift and Ice Spice perform "Karma" in New Jersey