Blue Ivy Performs Alongside Beyoncé At The Renaissance Tour's Paris Stop: Watch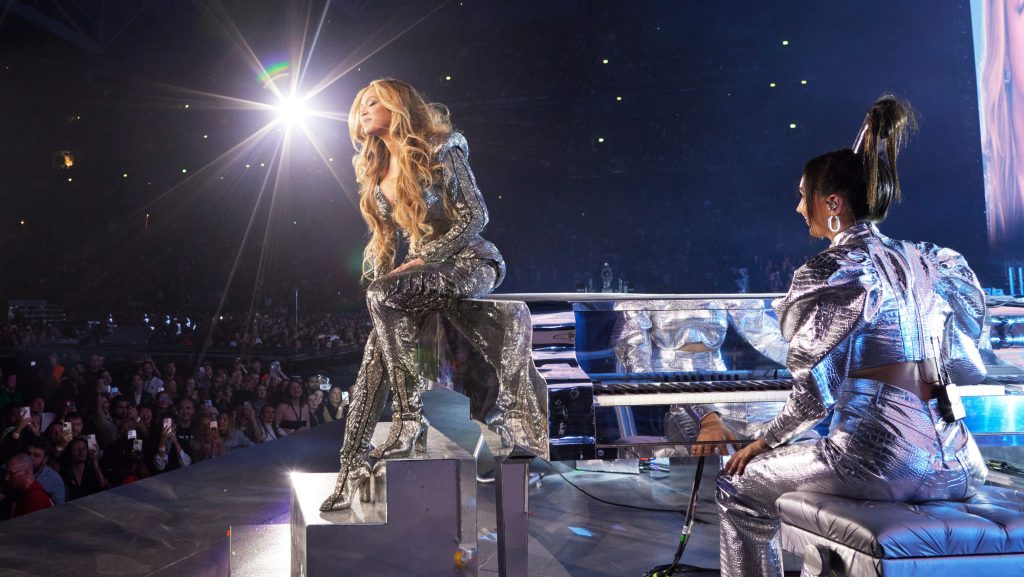 Blue Ivy Performs Alongside Beyoncé At The Renaissance Tour's Paris Stop: Watch
7931
Blue Ivy is her mother's child. Beyoncé's eldest daughter joined her onstage as a surprise to fans during the Paris stop of the Renaissance World Tour on Friday (May 26).
Twitter erupted as footage emerged online of Blue hitting the choreography alongside Bey as "MY POWER" from The Lion King: The Gift blared throughout the stadium. The mother-daughter duo were clad in a metallic silver monochrome look. The 11-year-old, who once caught side-eye for an impromptu 1-2 step during her mom's Dubai concert, had been clearly showing up for—and jokingly running—rehearsals as she fell right in line with Bey's dancers.
In a separate clip, Blue is seen serving up her moves during an interpolation of Kendrick Lamar's "Alright" centerstage. This moment comes on the heels of Bey and K. Dot releasing the remix to "AMERICA HAS A PROBLEM," a song that had not been previously announced or teased.
Throughout other moments of the show, the historic Queen covered Mary J. Blige's "I'm Goin' Down" and took a moment to honor her idol, the late Tina Turner. "If you're a fan of mine, you're a fan of Tina Turner," she said. "I wouldn't be on this stage without [her]. I want you guys to just scream, so she can feel your love. I feel so blessed that I was alive to witness her brilliance."
Beyoncé previously penned a tribute to the rock & roll icon following her death on Wednesday (May 24).
Attendees at the Paris show included Jay-Z, Megan Thee Stallion, Vivica A. Fox, Lenny Kravitz, and Pharrell.