Tank's Single 'I Deserve' Hits No. 1 on Billboard Adult R&B Airplay Chart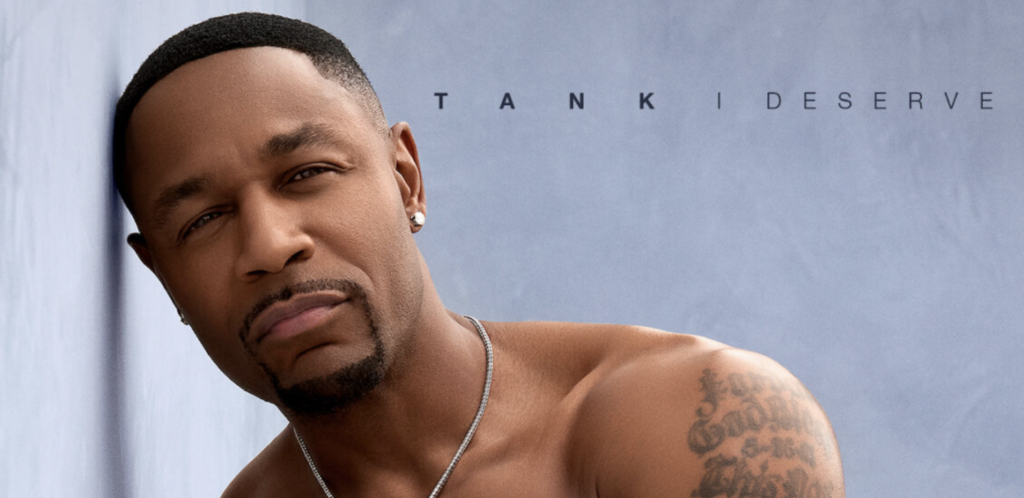 Tank's Single 'I Deserve' Hits No. 1 on Billboard Adult R&B Airplay Chart
68
Tank has returned to the top spot on the Billboard Adult R&B Airplay chart. His latest single "I Deserve" moved from No. 2 to No. 1 during this tracking week (March 19).
It's Tank's sixth number-one title on this chart, stretching back to his single "Please Don't Go," which spent ten weeks at the summit in the spring of 2007.
Tank last rang the bell with "Can't Let It Show," the lead track from his forthcoming R&B Money album. The Kate Bush-influenced single reigned for two weeks at number one in July 2021.
"When We," Tank's first-ever platinum single, is his most successful single on this chart. The steamy tune peaked at number one for 11 weeks.
View this post on Instagram
On top of this Adult R&B news, "I Deserve" claimed first place at R&B radio earlier this week.
Tank's newest hit, which takes from his 2001 signature jam "Maybe I Deserve," is also part of his R&B Money album rollout.
His tenth and final album, which he said was "completely mixed and mastered" last week, is slated for release sometime this year.
Tank is set to perform at the Cincinnati Music Festival on July 23. Music icon Janet Jackson will headline the show that evening.
During Labor Day weekend (Sept. 2-4), Tank will perform at D-Nice's Club Quarantine Live in Vegas.
Below is a snapshot of Tank's six No. 1s singles on the Billboard Adult R&B Airplay chart.
"I Deserve" — (1 week at No. 1 as of now)
"Next Breath" — (1 week at No. 1)
"Can't Let It Show" — (2 weeks at No. 1)
"Dirty" — (3 weeks at No. 1)
"Please Don't Go" — (10 weeks at No. 1)
"When We" — (11 weeks at No. 1)