SZA balances a bottle of hot sauce on her bottom [VIDEO]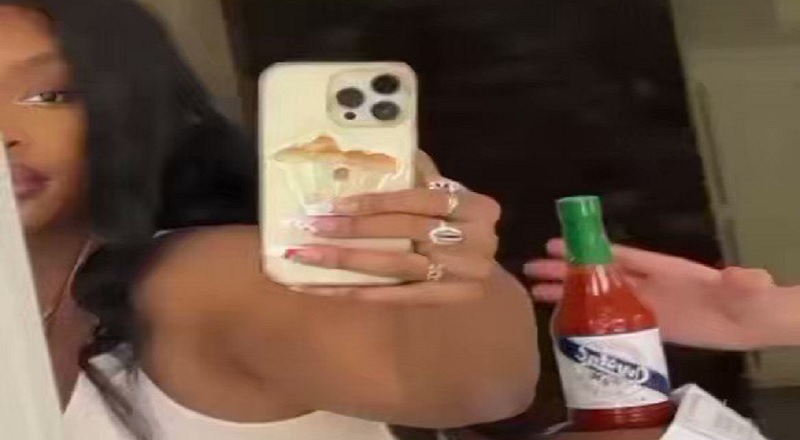 SZA balances a bottle of hot sauce on her bottom [VIDEO]
5562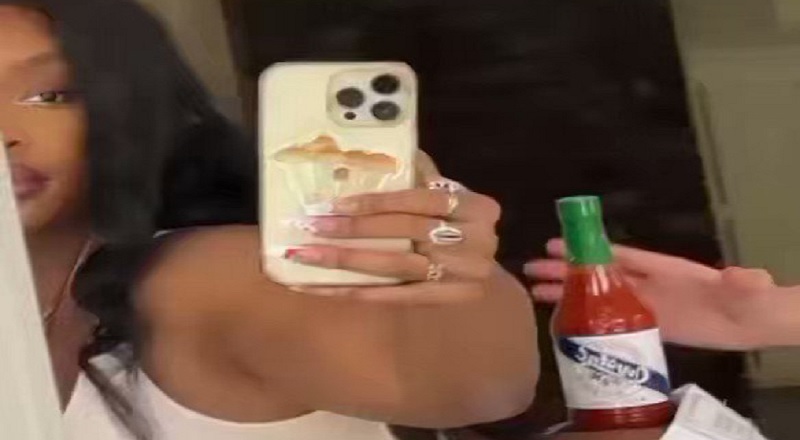 SZA balances a bottle of hot sauce on her bottom
SZA always has known how to get people talking, whether its antics or statements. The past year and a half has seen a lot of discussion surrounding her physical appearance. However, SZA has openly discussed how she had a BBL. In addition, before and after photos of her are available on the internet. Regardless, there are plenty of people who love SZA's shape. For those people, SZA shared a video of her balancing a hot sauce bottle on her rear end.
SZA is a major player in the music industry. Currently, she is the most popular female R&B artist in the game. However, none of this came easy to her. First, SZA got signed in 2013, and she released a couple of smaller projects. After that, SZA was essentially out of the spotlight for the next four years. When she returned, SZA began making some major hit records. A year later, SZA established herself as one of music's biggest acts.
SZA being one of the biggest names in the music industry allows her the kinds of freedoms other artists can't enjoy. In her music, SZA often speaks about her openness. As a result, it's not a shock when she puts out certain kinds of content. Recently, she shared a video of herself just goofing off and having a good time. The time saw SZA put her rear end to work. She has a lot going on back there, so she balanced a bottle of hot sauce to see what would happen. It worked.
Source: Daily Loud
SZA balances a bottle of hot sauce on her bottom