Swizz Beatz Teases Rick Ross And T.I. 'Verzuz' Matchup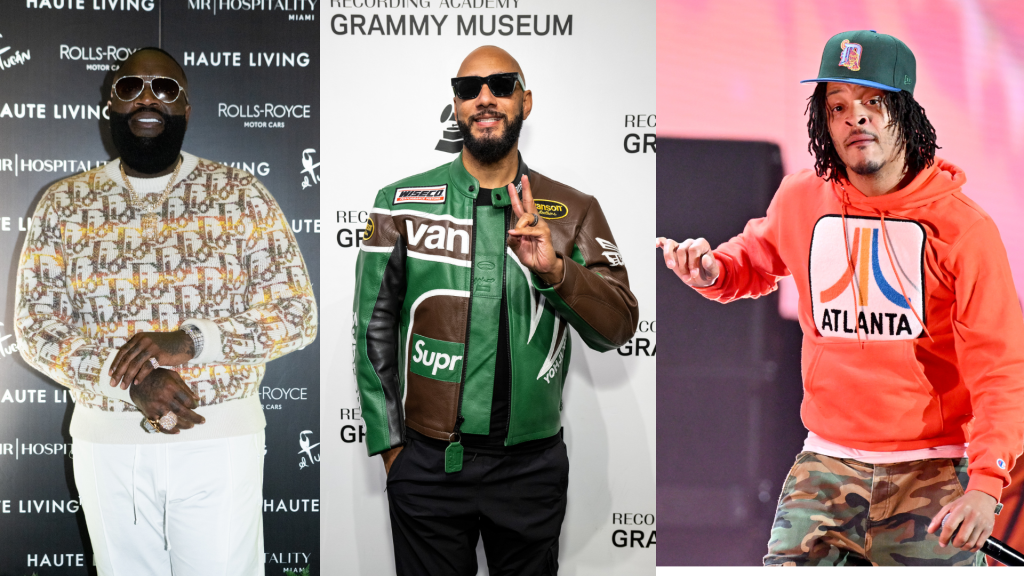 Swizz Beatz Teases Rick Ross And T.I. 'Verzuz' Matchup
5253
Swizz Beats and Timbaland are gearing up for the long-awaited return of Verzuz. The duo recently discussed a potential battle between Rick Ross and T.I.
"Rick Ross said he wanted T.I.," Swizz told Timbo during an Instagram Live broadcast. "Rick Ross and Tip. Battle of the south. Crown of the south. King of the south." While the Verzuz co-creators expressed their excitement for the possible clash, with the Poison artist saying "It's a zaa," the decision ultimately falls on the ATL actor.
"T.I., talk to me […] Ross you can fly your plane to the party," the GRAMMY winner said. Rozay is no stranger to the platform, having gone head-to-head with 2 Chainz back in 2020. While the "Bring Em Out" artist's name has been thrown around for battles with 50 Cent and Jeezy, he has yet to step into the arena.
Swizz Beatz has been fantasy-booking other battles as well. He proposed the idea that Jadakiss—one of the most memorable Verzuz competitors since the epic 2021 battle between The LOX and Dipset— participate in a free-for-all type of scenario. "You know what I wanna see? I wanna see everybody versus Jadakiss," he told Timbaland on the same Instagram Live. "Beanie Sigel, Pusha T…everybody to the breakbeats […] No hit songs, all freestyles. Zah! Survival of the spittist."
The LOX member has already expressed his willingness to do another Verzuz, per an exclusive conversation with VIBE back in March. "I would love to run it back, you know what I mean? Why not? For sure," the Kiss Of Death rapper said in response to Jim Jones' challenge for a rematch.