Suspect In Takeoff Shooting Indicted And Charged With Murder By Grand Jury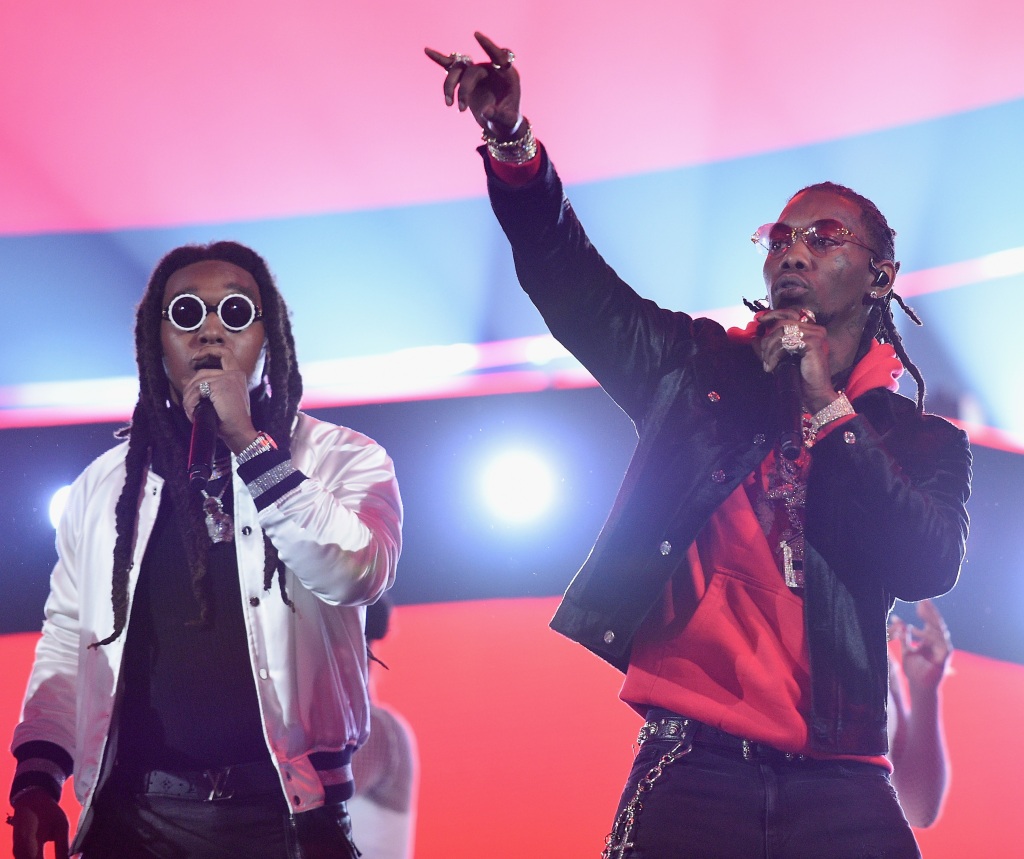 Suspect In Takeoff Shooting Indicted And Charged With Murder By Grand Jury
7622
The man accused of shooting and killing Takeoff last year has been indicted by a grand jury and charged with murder, according to the Harris County District Attorney's Office. The suspect, Patrick Xavier Clark, was arrested in 2022, following the November shooting that left Take né Kirsnick Khari Ball dead after attending a party with his group member and uncle Quavo.  
Police arrested the 33-year-old a month after the shooting during a traffic stop by the Harris Police Department Gang Division. At that time, Clark reportedly had a lump sum of cash, a passport, and a gun with him. 
Per PEOPLE, Clark tried to obtain an expedited passport to Mexico shortly after the shooting, but was detained before he could flee. Clark was released from jail after posting a $1,000,000 bond on Jan. 14 and has remained free until his indictment on Thursday (May 25).
Takeoff was only 28 at the time of his death and has been commemorated by his peers, fans, and family since his passing. During his home-going ceremony, stars shared memories and personal reflections of the rapper as Jhené Aiko and Justin Bieber sang live. Sentiments also came from stars including Migos rappers Quavo and Offset, Cardi B, Drake, and more.
Offset paid tribute to his brethren in music on Thanksgiving Eve (Nov. 23), posting a photo while expressing his grief.
"Missing everything bout you specially that smile," the "Clout" rapper wrote in the post's caption. He also included an open letter to Takeoff in the slide show, describing the killing as a "nightmare."
"Dear Take, The pain you have left me with is unbearable. My heart is shattered and I have so many things to say, but I can't find the words," he wrote. "I've been going to sleep and waking up hoping that all of this is a dream, but it's reality and reality feels like a nightmare. Every time you would see me, you didn't give me a dap you gave me a hug.
"I wish I could hug you one last time," he continued. "Laugh one last time. Smoke one one last time. Perform one last time. I know someone with a soul like yours is in heaven now. I hope you can see how much we love you and miss you. You have left a hole in my heart that will never be filled. Give me strength, give your brothers strength, give your family strength."
Takeoff was gunned down on Nov. 1 while standing outside a bowling alley after attending a private party with Quavo in downtown Houston. Police say there was an altercation happening in front of the building that Takeoff was not involved in, but he got caught in the crossfire. 
An autopsy revealed the 28-year-old died from two gunshot wounds — one to the head and one to the torso.